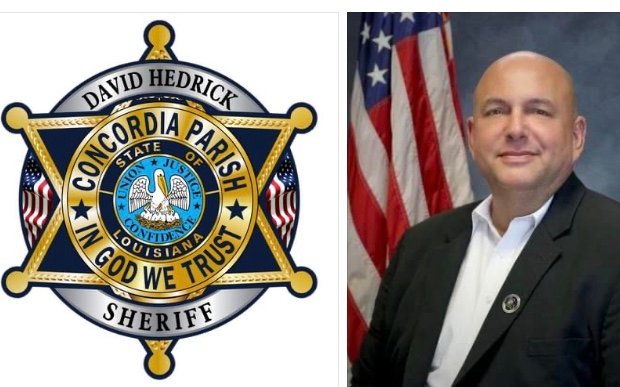 Sheriff David Hedrick
See our CPSO Facebook page at www.facebook.com/CPsheriff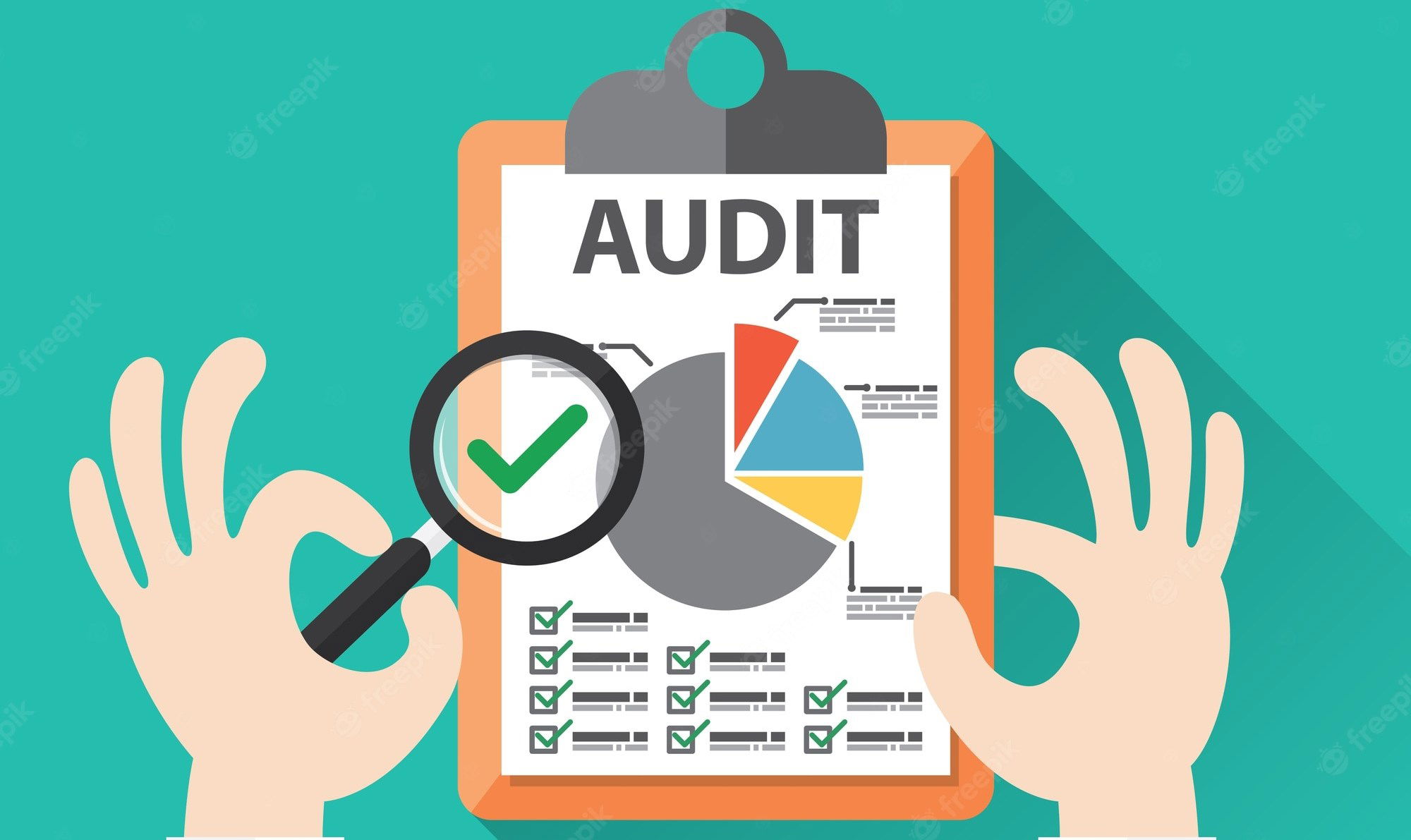 Vidalia scores another excellent audit
The most recent Silas Simmons audit of the Town of Vidalia for the Fiscal Year ending 6/30/22 showed the town's financial standing continues to improve and its bookkeeping and accounting methods and practices meet or exceed the requirements of state and federal law. Silas Simmons ran checks on 28 specific areas of the town's accounting practices, and there were no adverse findings other than Vidalia's written sexual harassment policies should be updated to reflect the current language adopted by the feds. The town pledges to do so. Vidalia's net liabilities, including payables and debt have decreased compared to 2021. Vidalia spent $22.6 million on general government, public safety, public works, economic development, capital outlay, principal repayment and interest on long term debt and another $14.2 million on providing utility and other enterprise services. It is able to spend that much because hydro revenues topped $25.1 million, utility and other proprietary revenues were $15.2 million and sales taxes brought in another $3.7 million. Vidalia's cash balances remain strong, and the overall picture of the town's financial health should be interpreted as very good to excellent.
A portion of the levee in Concordia Parish near New Era is damaged by a sloughing off of the earth near the river. The Fifth District Levee Board will make repairs. The damage is not considered dangerous or serious to the levee's integrity.
Wilkinson County EMA Director Mattie Powell told county supervisors the new COVID strain is very dangerous and residents should double mask. Supervisors voted to extend their COVID emergency order for another 30 days.
James W. Calhoun, 60, of Natchez was walking at night when he was hit and killed by a passing vehicle on Morgantown Road near Rolling Hills Drive. He was pronounced dead at the scene. Adams deputies performed toxicology tests on the driver, found no alcohol or drugs and determined he was not criminally at fault due to the darkness of the road. Witnesses alleged Calhoun had been walking in and out of traffic. No charges have been preferred. Prayers for James and his family.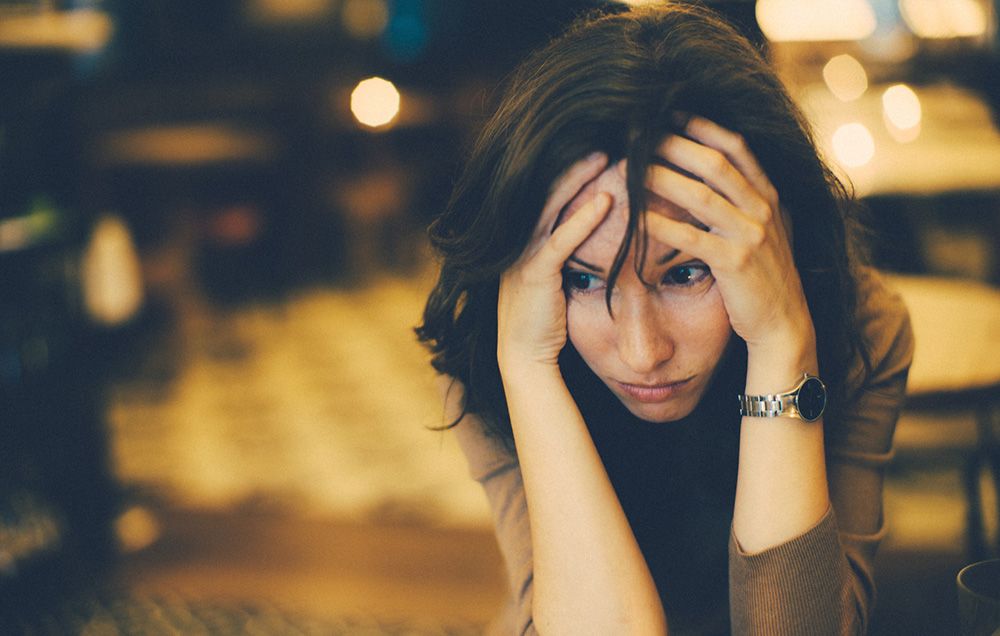 Southwest Miss. Mental Health remains in crisis
Hearing about the issues with Southwest Mississippi Mental Health Complex Region 11, leaders from Franklin, Adams, Amite, Claiborne, Jefferson, Lawrence, Pike and Wilkinson counties came together several times throughout 2022 to discuss the situation and develop a plan of action. The mental health agency operates in the red, provides poor services and is badly managed. Adams and a few other counties thought they might start a new mental health district in the area, but the state will not allow it. Now there is conversation that each county may appoint one of its elected officials to the Southwest board, in hopes of bringing improvements. No final decision has been made.
Before the pandemic, Mississippi's chronic student absenteeism rate fell to 13 percent in the 2018-19 school year. But now the state average is 28 percent. Chronic absenteeism is defined 18 or more days of excused or unexcused absences. Franklin County bucked the most-recent state-wide trend with an overall chronic absenteeism rate of 9.65 percent. the lowest of any school district in the state.
Catahoula Parish deputies arrested Zaronni Robinson, 36, of Jonesville after a welfare check revealed there was no food in the house to feed Robinson's children and meth, Xanax and synthetic marijuana on the premises. She was charged felonies, including with possession of drugs, possession of drug paraphernalia, cruelty to juveniles, failure to supervise juveniles, and possession of drugs in the presence of children.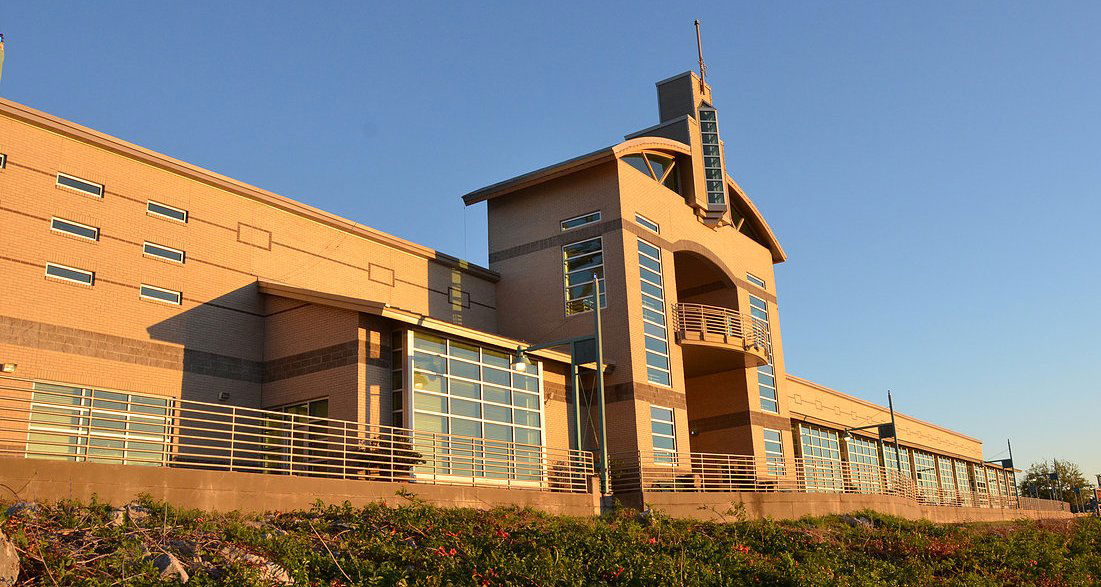 The Vidalia Conference and Convention Center is the optimal location for the event to remember. Located along the bank of the Mississippi River in Vidalia, La., directly across the river from historic Natchez, Miss., adjacent to the Clarion Suites Hotel and just north of the Riverfront RV Park. 20,000 square feet of rental space for conventions, parties, exhibits, weddings and special events.
For more info, call 318-336 9934. www.vidaliaconventioncenter.com
Barge worker is missing
Donnie Mitchell, 50, fell into the river near the Adams County Port around 4:30 a.m. Tuesday. He was attempting to climb a ladder, slipped and fell. Rescue teams have been unable to find him. The search continues Thursday.
The Natchez Museum of African American History and Culture has acquired a rare 1828 document showing the sale of an enslaved man to an early settler of Spanish Natchez. The document is a bill of sale by slave traders Warren Offutt and Rice Ballard for the sale of a 21-year-old man named, Aaron, whom they sold for $500 to John Henderson of Natchez. It was purchased in January by an anonymous donor, who delivered it to city hall. The document reads: "Know all men by these presents that we Warren Offutt & Rice Ballard for and in consideration of the sum of five hundred Dollars to us in hand paid by John Henderson of the City of Natches the receipt whereof is hereby acknowledged have bargained sold and delivered and by these presents do bargain sell and deliver to the said John Henderson One Negro Man named Aaron about twenty one years of age and we do hereby warrant the said Negro Man as a slave for life to the said John Henderson his heirs and assigns against the legal claim of all and every person or persons whomsoever and do also warran[t] the said Negro Man to be at this time bound in mind and body. In witness whereof we have hereunto set our hands and seals at Natches this twenty seventh day of December 1828. Witness: Warren Offutt, R. C. Ballard." David Slay, chief of interpretation for the Natchez National Historical Park, said the document is significant for several reasons. "It documents the existence of a 21-year-old Aaron and the other enslaved people from the McInnis estate, which will be of value to genealogists in that Aaron and the others likely have descendants in this region," Slay said. He noted this could be a key piece to someone's ancestry search one day. "It is a tangible artifact of the domestic slave trade in this region," Slay said. "It is a physical object representing the selling of a man's life in Natchez in 1828, who was bound both 'mind and body' to John Henderson." According to the information provided with the document, on the day of the sale, "Henderson advertised an auction of ten slaves in two families from the estate of Norman McInnis of Concordia, La., to be sold at auction on Jan. 2, 1829." However, three years later, he penned a letter to a Washington, D.C. newspaper in which he proposed "a method for the gradual abolition of slavery."
The CPSO Cyber Crime Unit began investigating an adult subject, soliciting what he believed to be a child online for sex. Over the course of several weeks, the subject transmitted lewd photos of himself, requesting the same in return, discussed meeting up for sexual activity and keeping the relationship a secret. After being identified, an arrest warrant was obtained and he was taken into custody today by the Lincoln County Sheriff's Office. Alton E. Jackson, 28, of Silver Creek, Miss., was charged with computer aided solicitation of a minor and indecent behavior with juveniles.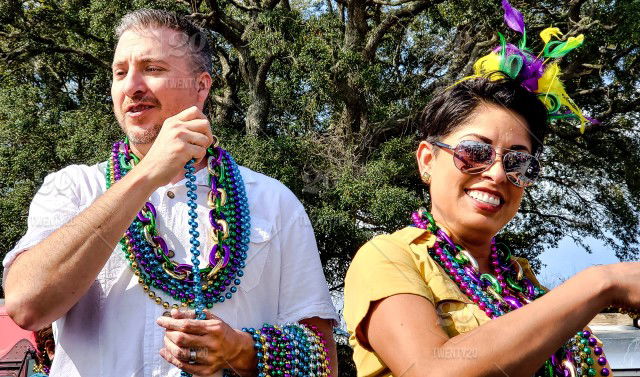 Mardi Gras celebrated
The Krewe of Phoenix Parade will be held Feb. 17 in downtown Natchez, stating at 6 p.m. The Krewe of Vidal will have its parade, Feb. 18 at 4 p.m. The Vidalia parade has a route change. Starting at Vidalia High, the parade travels Carter St. to Vidalia Upper Elementary and ends at the Vidalia Riverfront.
Billie Humphreys has been promoted to Liberty Road Volunteer Fire Chief. She is the first female to be named volunteer fire chief in Adams County.
Catahoula deputies and La. Wildlife and Fisheries agents worked together to investigate a PayPal fraud case in which Chester Coleman allegedly made fraudulent purchases and shipped them to his address. Serving a warrant, law enforcement found firearms, meth, cocaine, a homemade suppressor and drug paraphernalia. Coleman was arrested on drug possession, possession of firearms while in possession of drugs, possession of drug paraphernalia and possession of stolen things. Deputies also have an arrest warrant for Kimberly L. Duchesne, who participated in the PayPal scam.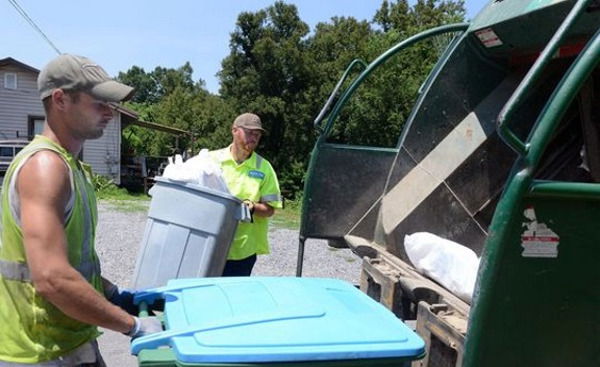 Trash pickup bids received
Adams supervisors received just two bids for twice weekly pickup, the lowest from United Infrastructure (formerly Metro Service Group) at $26.66 per month for twice weekly pikckup. Arrow Disposal bid slightly more. The bids were taken under advisement. Despite the cost more than doubling over the previous long term contract, supervisors are unlikely to raise rates until their re-elections are over.
Dr. Ruby As Sabor, 69, died in a fire at her home on Brookfield Drive in Natchez on Sunday night. The flames were so great when neighbors and firemen arrived, they were unable to rescue her. Dr. As Sabor worked for the Natchez schools as special services director.
Reports indicate the Bruce treatment center on North Union Street in Natchez continues to operate without the proper business license nor the proper zoning. The city told Tina Bruce to close her operation, but she has not done so. Garbage and trash has been accumulating in trash cans there on a weekly basis, a sign that either residents or workers are still operating the center. The city could go to court and seek an order for its immediate closure, using the police or sheriff's office to enforce the order.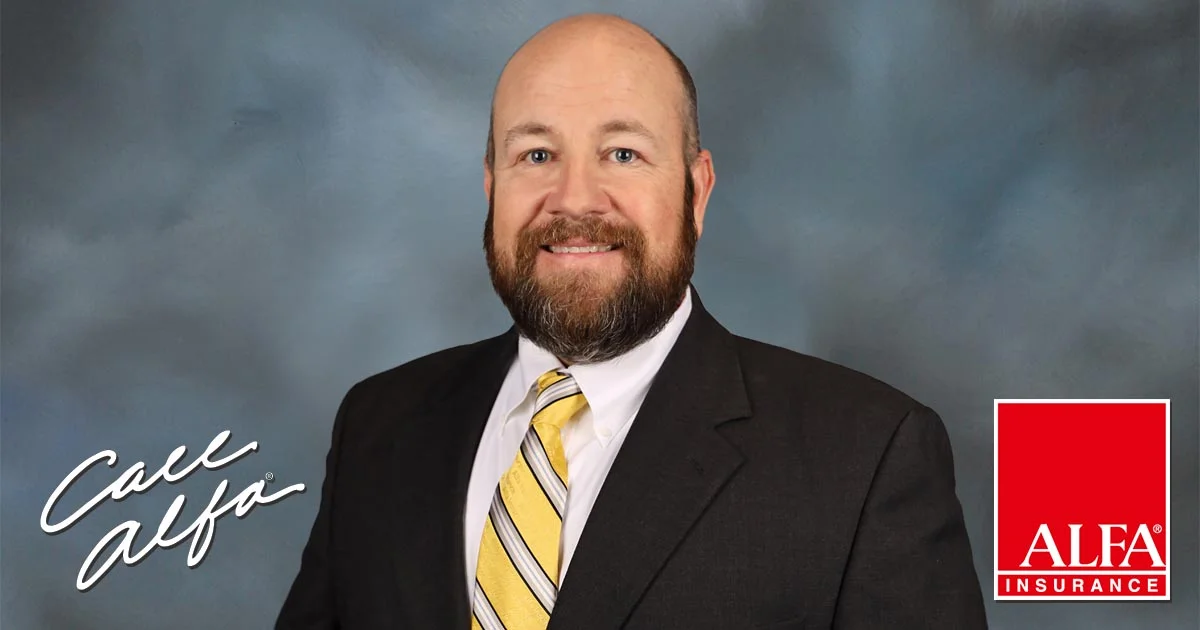 AUTO INSURANCE BASICS: At Alfa®, we value our customers and offer competitively priced auto policies designed to fit your needs. New to Alfa? Contact your local agent today for a free quote. Already a customer? Ask your agent what discounts you could qualify for. You would be surprised just how much money you can save with an Alfa auto policy. Your hometown agent can steer you in the right direction toward the protection you need at a price you can afford. When you're covered with an Alfa® auto insurance policy, you can sit back and enjoy the ride.
422 Highway 61 North, Natchez, John L. Sullivan, 601-445-8868
jsullivan2@alfains.com https://www.alfainsurance.com/agents/john-l-sullivan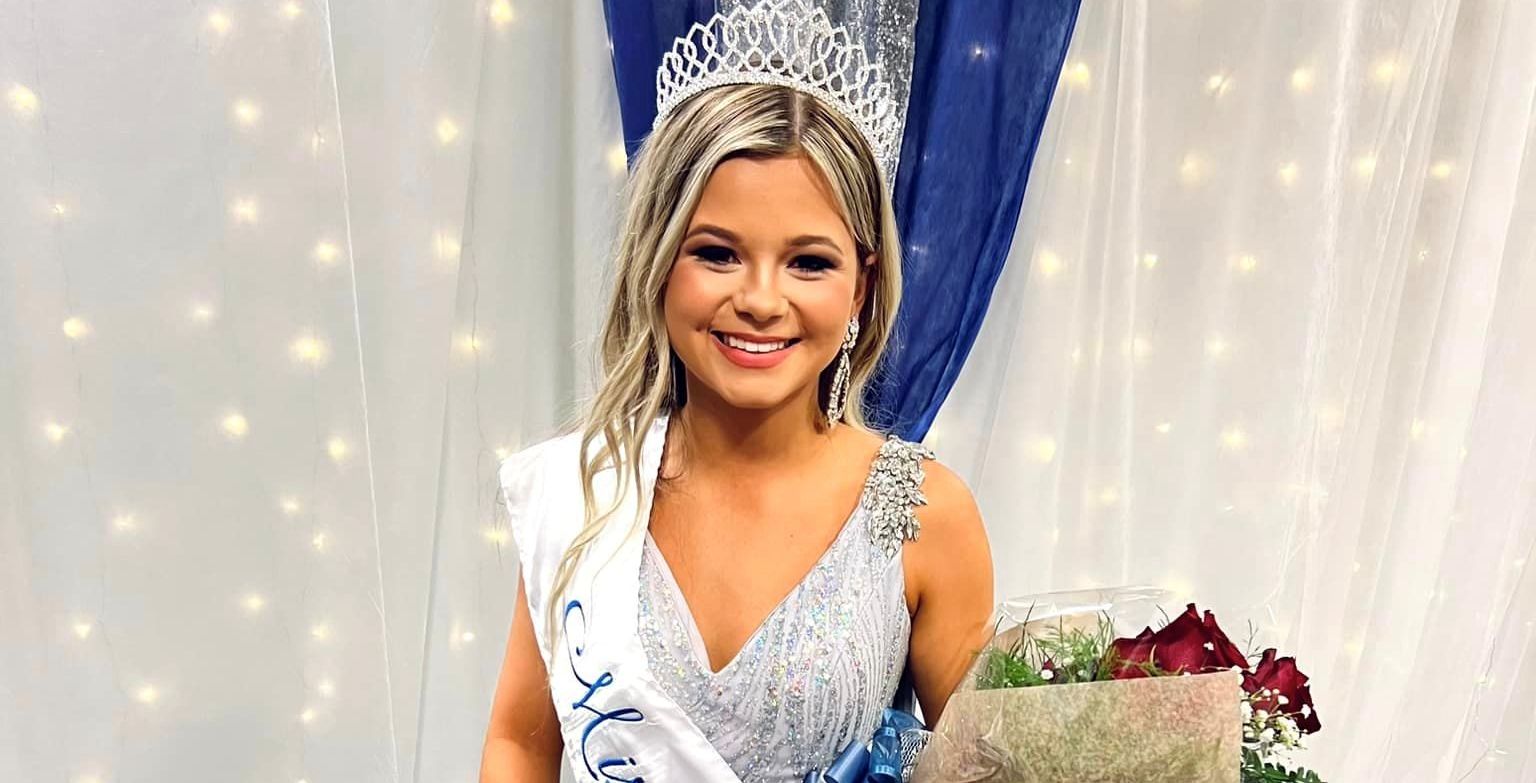 Taegan Kenney
Taegan Kenney, a senior at Vidalia High, won the Miss Vidalia 2023 competition at the Vidalia Convention Center. The event is sponsored annually by the Vidalia Women's Club.
Emergency personnel were summoned to a creek near Cottage Farm Road in Adams County to retrieve the body of a man floating in the water. Roosevelt Hendricks Jr., 70, had been missing for two weeks. Family members identified him.
Natchez Mayor Dan Gibson said the city will restart its renovation to The Depot, thanks to a $143,750 grant from Archives and History. Aldermen will spend $500,000 to renovate the Duncan Park Golf Clubhouse. Other city properties about to see repairs are city hall (restoration of the historic interior is now in progress), the city council chamber building, fire departments, police department. The city will finalize plans soon for renovations to the city auditorium, convention center and civic center. Renovations to the North Natchez Youth Center underway, and renovations will include the ball fields, Duncan Park restrooms, Auburn billiard room, Canteen building, and Duncan Park playground pavilion.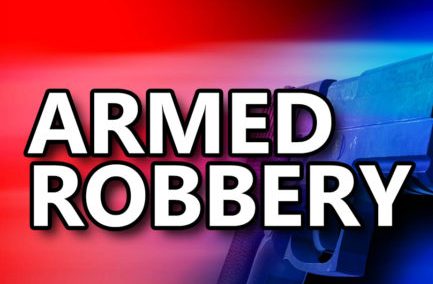 Deputies capture robbers
Adams County deputies have arrested five people wanted for a Jan. 29 home invasion and armed robbery. The perps were armed with at least one assault rifle and a handgun. Those arrested included Tyrell Kelly, 29, Omar Pinkey, 20, Travin Jones, 19, Trayvon White, 22, and Kaylin Owens, 21. Kelly was arrested for possession of a stolen firearm and convicted felon in possession of a firearm. Pinkney was arrested with possession of a stolen firearm. Jones was charged with providing false information to a law enforcement officer and a bench warrant issued by the Adams County Justice Court. White was charged with armed robbery. Owens was charged with hindering prosecution. Kelly and Pinkney were already out on bond for other arrests, including armed robbery and rape. Jones has an outstanding felony warrant for fleeing. Deputies are also looking for Cameron Brooks, 19, for his participation in the crime. Brooks has another felony arrest warrant for a different armed robbery. All the robbers except Owens have a history of multiple felony arrests and convictions.
Jamal McCullen, a fourth grade English teacher at West Elementary School, is the writer and director of "The Natchez Deacons for Defense: A dramatization." The play will premiere at 2 p.m., Saturday, Feb. 11, at Rose Hill Missionary Baptist Church, 607 Madison St. It is free and open to the public. The play is presented by the church in concert with the Dr. John Bowman Banks Museum. "This play is about education," said McCullen. "It's an opportunity to learn about an era in our community history where some amazing men stood up and had the courage to do something different than what was being done to move our people forward -- and closer to equality and fair treatment." The Deacons protected civil rights events with their own armed security, tried to function as an opposing group to the Klan and "talked" to black men and women about staying true to the boycotts. Their role was historically important, while much of the actual civil rights work, including voter registration, was often accomplished by black women. But to be a deacon, your life was often at risk.
Chad K. Foster, 36, has been arrested for aggravated assault by Adams deputies. Bond was set at $10,000. Last April, he was charged with possession of crystal methamphetamine. In Dec, 2004, Foster was arrested for possession of marijuana and drug paraphernalia after a search of his residence in Concordia Parish.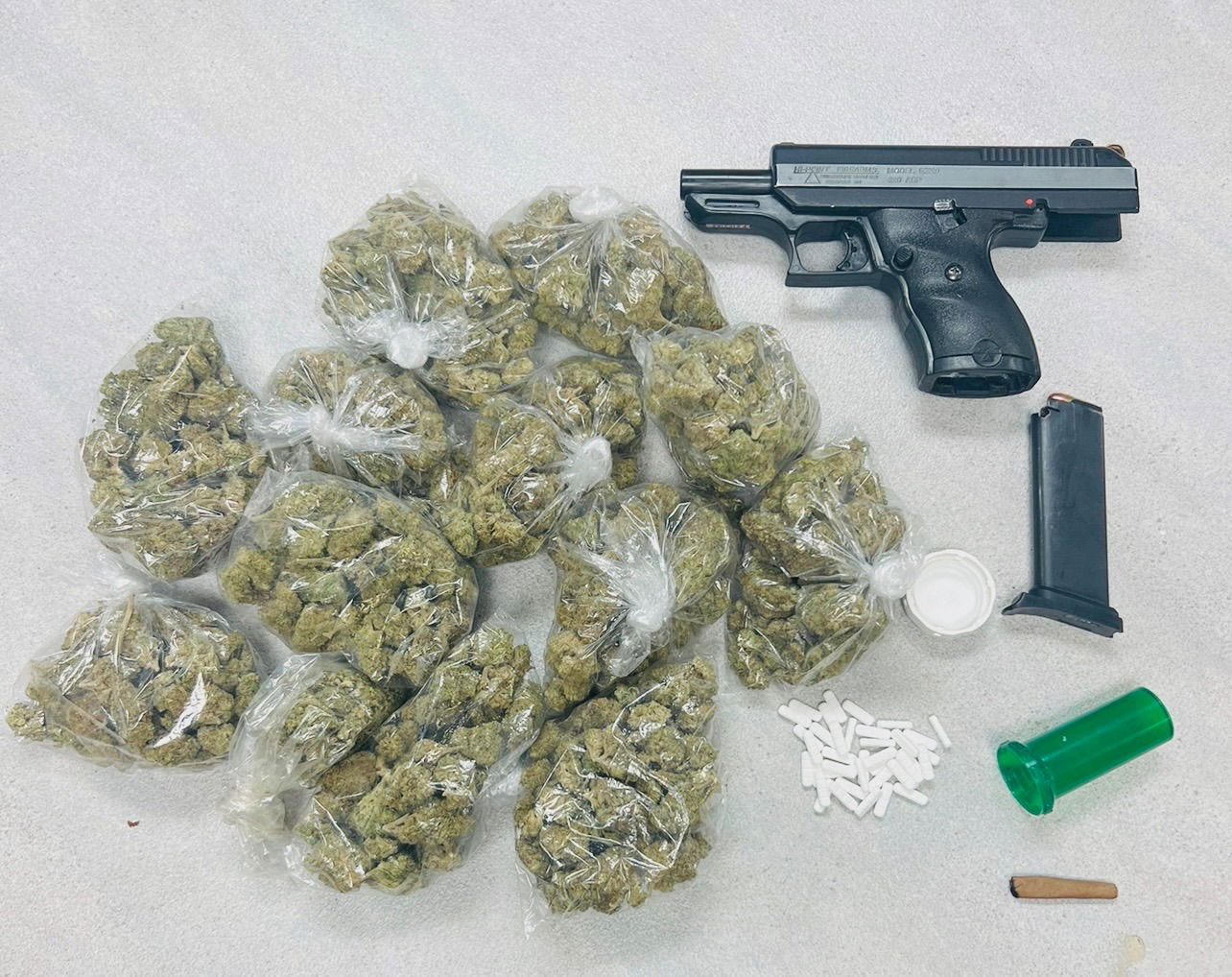 Repeat felony offender arrested
Ferriday police conducted a traffic stop on a vehicle that resulted in the driver being arrested on various charges. The driver was identified as Johnqual Nix, 35, of Natchez. Nix was charged with a red light violation, no driver's license, possession of schedule I (marijuana) with intent to distribute, possession of a firearm while in possession of a controlled deadly substance, possession of a firearm by a convicted felon and possession of a stolen firearm. He also has an outstanding felony warrant out of Adams County for controlled substance violation. The firearm was stolen out of Adams County as well. "We're a small department and I commend our officers on their dedication and vigilance," said Sam King, Chief of Police. "This traffic stop led to drugs and guns being taken off the streets destined for Ferriday and Concordia Parish." Nix was arrested in late August by Natchez police on a charge of sexual battery.
Mississippi has released graduation and drop-out rates for area school districts: Adams (88.4%, 7.6%), Franklin (87.5%, 6.3%). Jefferson (94.3%, 4.3%), Wilkinson (84.8%, 11.4%), Claiborne (90.2%, 4.9%) and Amite (84.8%, 12.7%). The percentages do not include those students who completed the GED or those who take five years to graduate from high school.
The CPSO Cyber Crime Unit began an investigation into an adult subject, communicating with what he believed to be a minor online. The subject made contact by way of two separate accounts, using false names and photos. During the conversations, the subject solicited for phone sex in exchange for money and requested that the minor watch him while he engaged in sexual activity. Detectives were able to positively identify the suspect and learned that he had recently been employed as a firefighter with the Oakdale Fire Department. Upon obtaining an arrest warrant, the subject was taken into custody today without incident by the Allen Parish Sheriff's Office. Edward J. Robinson, 32, of Oakdale, was charged with computer aided solicitation of a minor.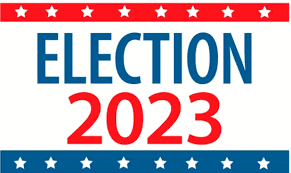 Qualifying has ended
Adams County candidates have qualified for this year's elections. Sheriff: Travis Patten (D), Lance Adams (D), Curtis Davis (I) ; Chancery Clerk: Brandi Lewis (D), Angie King (D); Circuit Clerk: Eva Givens (D), Daye Dearing (I); Tax Collector: Terrence Bailey (I) ; Tax Assessor: Larry Hughes (D), Conswella Madison (D); Justice Court Judge North: Audrey Minor (D) ; Justice Court Judge South: Danny Barber (D), Eileen Maher (D), Jack Blaney (R) , Timothy Blalock (I), Mary Willard (I); District Attorney: Shameca Collins (D), Tim Cotton (I); Constable South: Randy Freeman (D); Constable North: Fay Minor (D), Deselle Davis (D); County Prosecutor: Tony Heidelberg (D), Lydia Blackmon (D); Coroner: James Lee (D); Dist. 1 Supervisor: Mike Lazarus (D), Wes Middleton (D); Dist. 2 Supervisor: Kevin Wilson (R), Frances Ransom Jr., (I); Dist. 3 Supervisor: Angela Hutchins (D); Dist. 4 Supervisor: Ricky Gray (D), lJacquetta McCranie (I); Dist. 5 Supervisor: Warren Gaines Sr. (D), James Berry Jr. (D), Brad Dean (D); Dist. 2 Election Commissioner: Larry Gardner (NP); and Dist. 4 Election Commissioner: Shirley Frazier (NP).
CPSO deputies have made several felony arrests: Tony M. Evans, 56, Ferriday, convicted felon in possession of a firearm; Tony C. Evans, 37, Vidalia, theft, criminal trespass, possession of stolen things, felony criminal damage to property; Cecelia Wheeler, 51, Vidalia, convicted felon in possession of a firearm; Haven Evans, 24, Vidalia, accessory after the fact (harboring a fugitive); Stephanie Woods, 55, Vidalia, accessory after the fact (harboring a fugitive); Jeffery L Woods, 54, Vidalia, accessory after the fact (harboring a fugitive); and Allen Cotton, 60, Vidalia, possession of schedule II drugs, possession of drug paraphernalia, convicted felon in possession of a firearm.
The Miss. Department of Health has reported separate violations related to mandated Safe Drinking Act standards for Meadville during November and December. The town has been notifying its customers by mail of the concerns raised by the state and the local actions being taken to rectify the situations. Officials cited incidents where contaminants testing, which is required on a monthly basis for bacteriological and chlorine presence, was not completed during November. The water system did not initiate required sampling for lead and copper contaminants during a three-month period in mid-2022. The town said it will also collect 10 required lead and copper samples prior to Sept. 30, 2023 and will report those results to customers as soon as the findings have been received.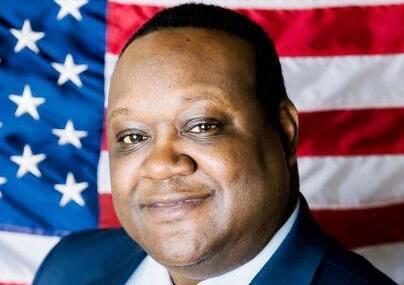 Robert Bradford
Adams County Emergency Management Director Robert Bradford is running for state ag commissioner as a Democrat.
The Miss-Lou Black History Month Parade will be held Feb. 20 starting at 3 p.m. The parade route will be from the Forks of the Road along St. Catherine St. to the Triangle at MLK St. For info, call Joseph Smith at 601-807-2707.
La. Hall of Fame basketball coach Jack Bairnsfather, 90, died Tuesday at St. Francis Cabrini in Alexandria. Visitation for Bairnsfather is Thursday 5 p.m. to 8 p.m. at Monterey Church of Christ. His funeral will be held Friday at 10 a.m. at Monterey Church of Christ under the direction of Young's Funeral Home. The new Monterey Gym is named after him.
An American Cruise Lines representative met with downtown Natchez merchants at Natchez Coffee Co. to discuss how the company can better serve its travelers and help generate visitors to local shops and restaurants. The meeting was sponsored by the Downtown Natchez Alliance.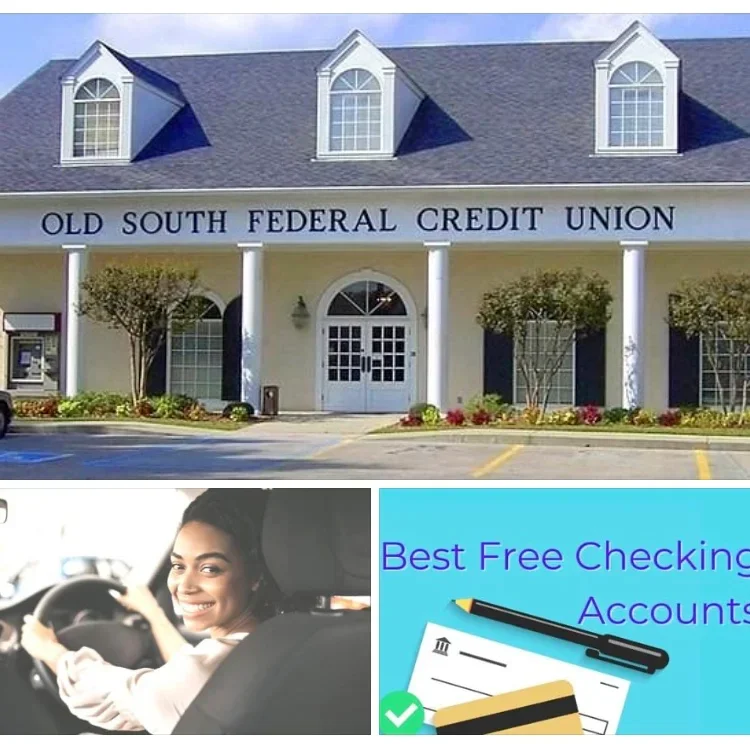 OLD SOUTH FEDERAL CREDIT UNION: If you live or work in Adams County or Concordia Parish, enjoy the benefits of membership in our credit union. Free checking for seniors (age 62 and older) & students. Free checking for adults with $100 minimum balance Debit cards linked to checking accounts. Savings (share) accounts, Christmas Club accounts, IRA accounts. Personal loans, Share loans, Signature loans, Secured loans for new and used autos, RVs, motorcycles & boats. 24-hour banking. Electronic statements, direct deposit, notary, payroll deduction services, ATM on premises. Checking accounts subject to ChexSystems approval. Loans subject to credit approval. 148 North Shields Lane, Natchez, 601-442-4382 www.oldsouthfcu.com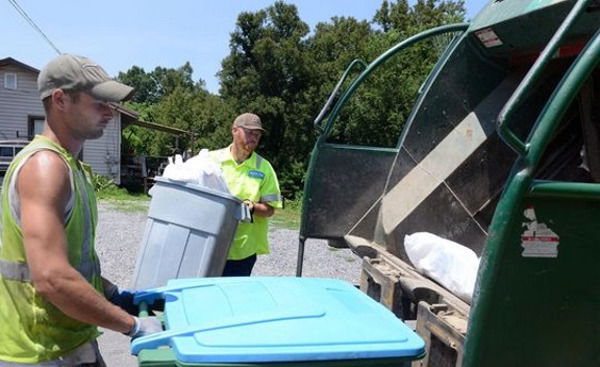 Adams supervisors will open bids
The Adams County Board of Supervisors has set a Feb. 6 deadline for companies to submit bids for getting the long-term contract for curbside pickup service. Metro Service, Hometown Waste, Waste Management, Waste Pro and Arrow Disposal have all shown interest in getting the contact. The final bid for once a week service is expected to be about $20 per month per household.
Concordia Parish has 6,649 people working, up 104 jobs from a year ago, and currently 4.3 percent jobless.
Matthew Williams, 33, of Natchez, had active outstanding warrants. On Jan. 13, Adams deputies stopped the vehicle he was driving, but he bailed out and escaped. On the lam for two weeks, deputies finally nabbed him at his girlfriend's house on Jan. 31. He has been charged with felony fleeing law enforcement in a motor vehicle, two counts of felony false pretenses and for a bench warrant from Adams County Justice Court. Williams is also wanted in Lincoln and Copiah counties for multiple instances of felony bad checks. Also arrested was India Dobbins, 37, of Natchez, the girlfriend, who has been charged with harboring a fugitive.Williams was previously charged by Natchez police with a Feb. 2008 house burglary, stealing cash and a gun, and felony escape. In July 2008, he committed an armed robbery and assault, shooting and wounding a man. Police did not capture him until six months later.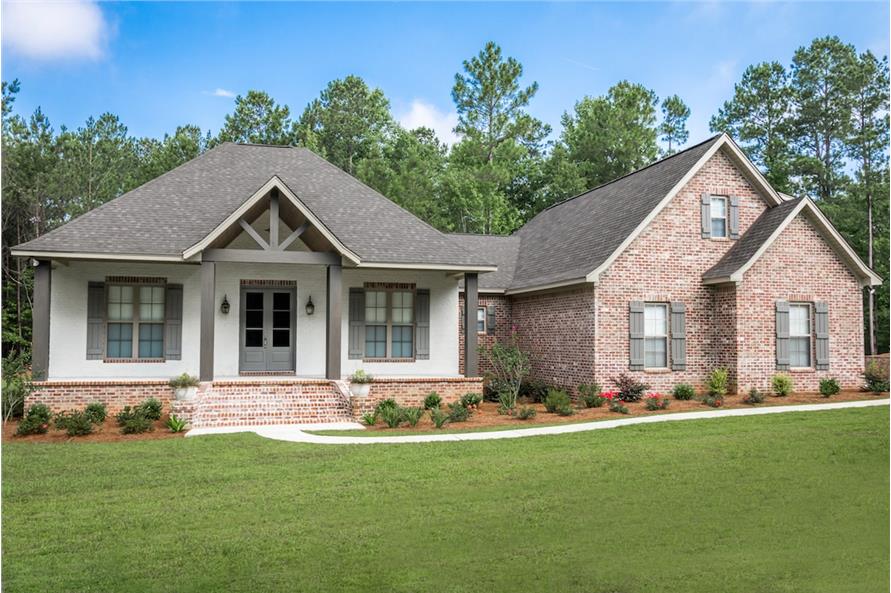 Homestead filing
Miss. homeowners have until April 1 to file their request for homestead tax exemption consideration. Homeowners who received homestead exemption last year and did not have a change in their status do not need to reapply. However, a new homestead application is needed for those who have obtained a new home, bought or sold land attached to their homestead property, lost their spouse, turned 65 years old or became disabled in 2022, were married or divorced, applied a life estate to their homestead property, placed their homestead property in a trust or recorded any deed that applies to a change on their homestead property. Apply at the county tax assessor's office.
The Franklin County School District will seek to fill an administrative vacancy following the retirement announcement of current Career and Technical Center Director Terry Moffett. Superintendent of Education Chris Kent announced Moffett's planned departure effective June 30.
Natchez aldermen will seek a contractor for a new overlay on city streets and will issue notices for bids. The board has a list of 75 Natchez streets to repave, with $6 million borrowed through a bond. Not all streets on the list will be done.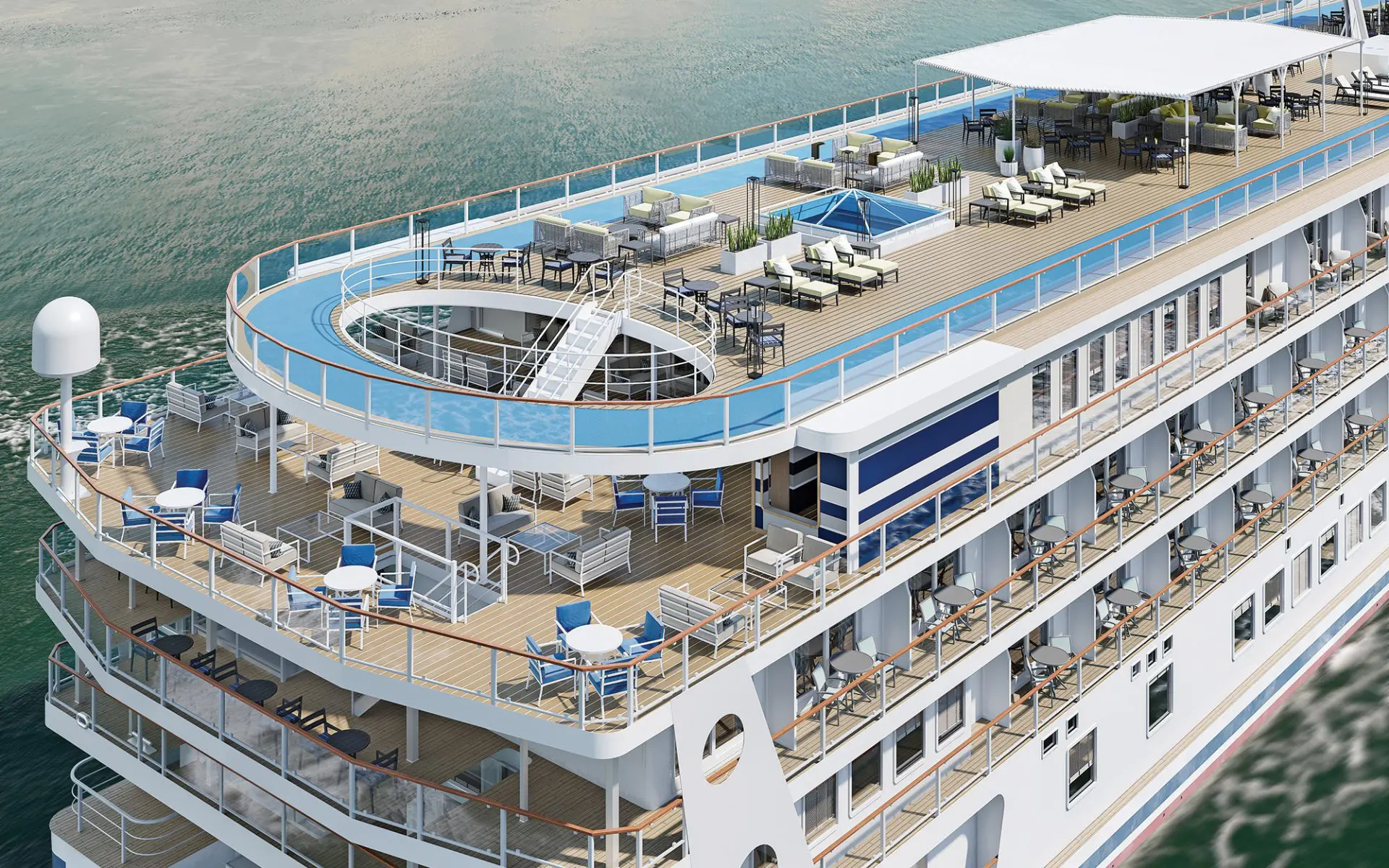 American Serenade
Vidalia Mayor Buz Craft said the new cruise boat American Serenade will have its official christening April 23 at the Vidalia Landing. American Cruise Lines hasn't said how often the new boat will be stopping in Vidalia.
Only five of Mississippi's 82 counties have gained population since 2020. The Delta counties have lost 3-5% of their residents in just two years. Adams County had a population of 29,538 in 2020, now estimated to be 28,710, down 828 persons, a drop of 2.8%.
The Concordia Parish Police Jury will get more than $6 million from the federal government to combat lowland flooding and improve drainage as part of the Brushy Bayou project.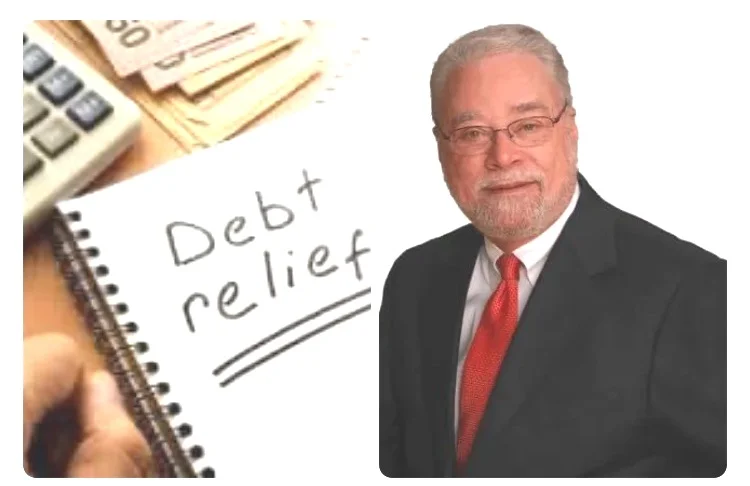 JACK LAZARUS, PLLC: Finances got you down? Divorce, job loss, medical bills, credit card debt. What can you do? There is a way out. There is help. STOP those nasty phone calls from creditors. STOP the harassment. STOP credit card debt, foreclosure or repossession. Attorney Jack Lazarus has helped people and businesses turn their finances around. Chapter 7 or Chapter 13 Bankruptcy may be the best answer. Call for a FREE initial consultation. Get a fresh start in life! Call 601-445-8899. 106 South Wall St., Natchez, Miss.
jacklaz45@gmail.com www.jacklazarus.com
Hablamos Espanol. Helping people is our only business.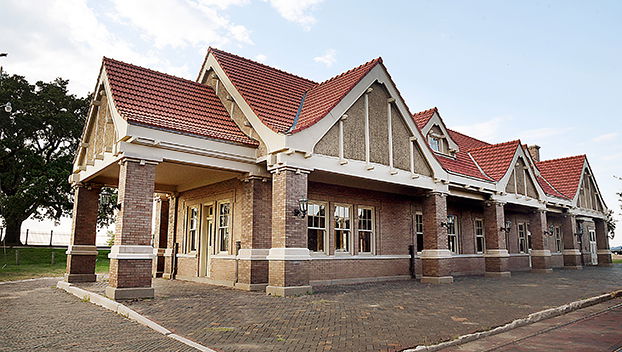 The Depot
The city of Natchez will use The Depot as a second visitor center with public restrooms. The city donated its former visitor center to the National Park Service during the Grennell administration because it could not afford the repairs and maintenance. Now the Gibson administration will try to reopen the derelict Depot, spending hundreds of thousands of dollars to open its own visitor center separate from the National Park Service visitor center. The two buildings are about a mile and a half from each other. The plans of entrepreneurs to open an upscale restaurant at The Depot have been abandoned.
Natchez aldermen will spend $500,000 to repair and renovate the Duncan Park Golf Clubhouse. Bids will probably let in June.
The Natchez Museum of African American History and Culture and the city of Natchez held a Black History Month unveiling ceremony for its self-guided African American History Tour. The project consists of 27 historical markers related to African American history that will be posted throughout Natchez.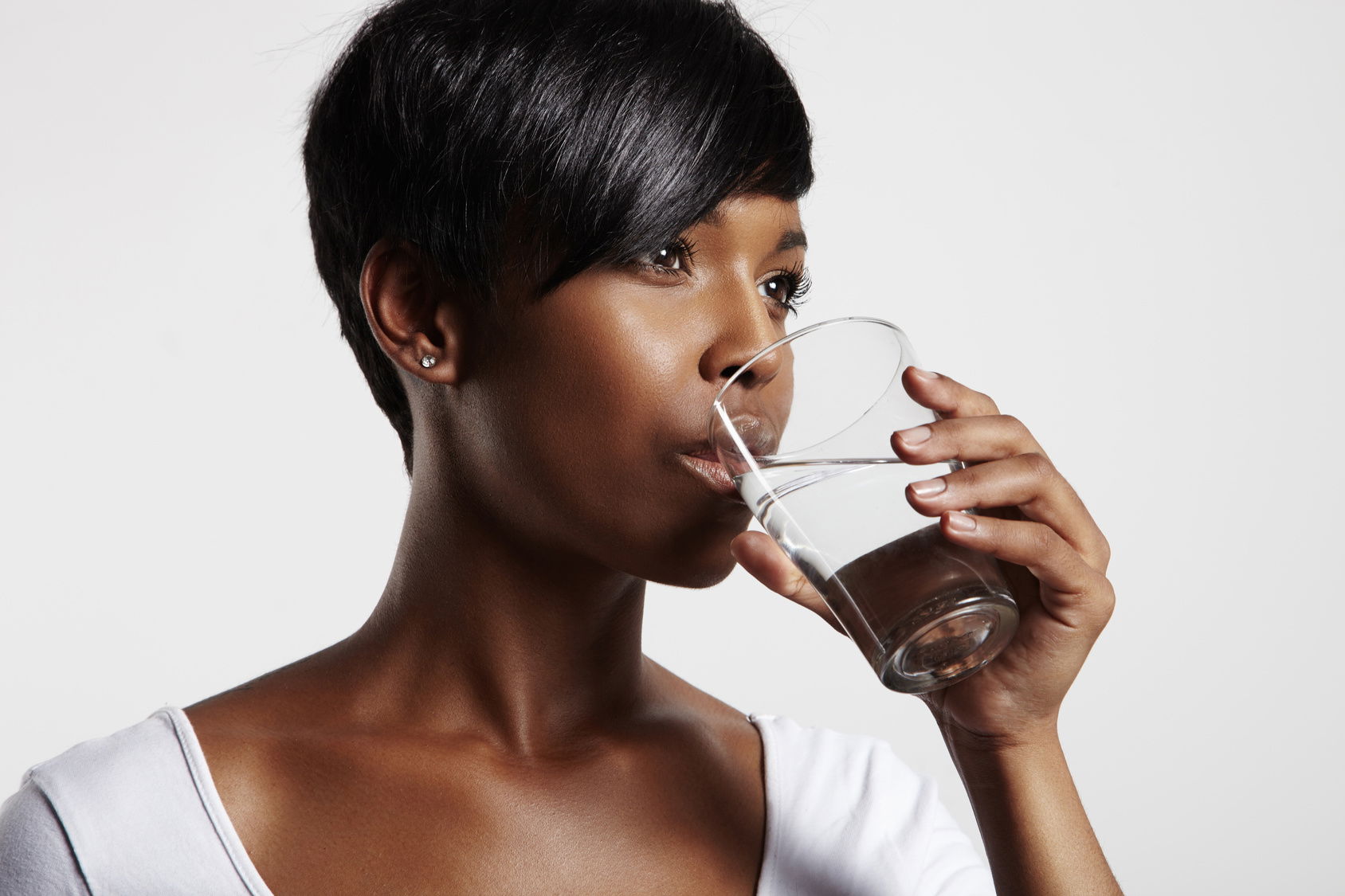 Most Catahoula water systems scored well
The La. Department of Health evaluated Catahoula Parish water systems, grading them from A to F. Sandy Lake, Harrisonburg, Black River, Jonesville and Leland all earned an A. Sicily Island got a B, Maitland a D and Enterprise an F. Maitland and Enterprise had serious deficiencies, including improper chlorine and metals levels and/or contaminants.
Gloster will get 131 more jobs and a $200 million investment with a new sawmill. Gloster Forest Products should open in 2024.
Southwest Miss. Electric Power will open a district office and a regional headquarters in a new building in the Linwood Industrial Park in Brookhaven. The company will also keep its office and work yard in Lorman. The utility has just received a $33 million loan from the federal government to improve its transmission lines and security. Southwest serves rural homes and businesses in nine counties.
Curtis Davis and Travis Patten
Curtis Davis will challenge Travis Patten for Adams County Sheriff. The Justice Court South race has three candidates: Eileen Maher, Danny Barber and Timothy Blalock. The Dist. 5 Supervisor's race includes candidates Warren Gaines Sr., James Berry Jr. and Brad Dean.
The rising Mississippi River at Natchez should crest at 37.4 feet this week and then fall to 34 feet by Feb. 13.
Adams County supervisors will open bids Feb. 6 to determine which company will earn the county's long term trash pickup contract.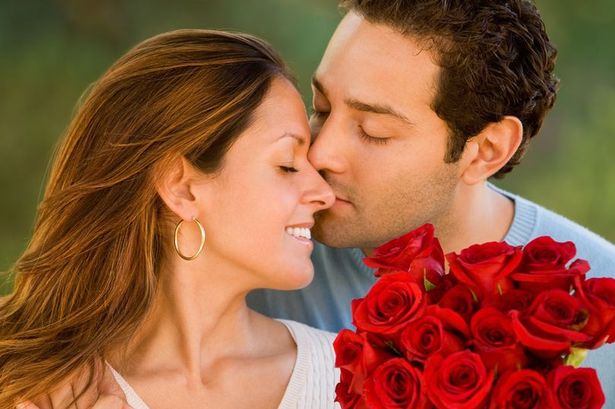 THE FLOWER STATION: "When I saw you, I fell in LOVE, and YOU Smiled Because You Knew." Order for Valentine's Day! Fresh flowers, arrangements, live plants, balloons and gifts. Each gift and arrangement is specially and lovingly created to be unique and personal. Visit our greenhouse full of beautiful live and flowering plants.
387 John R. Junkin Dr., Natchez 601.442.7224 Call or visit our shop or order online at www.TheFlowerStationMS.com.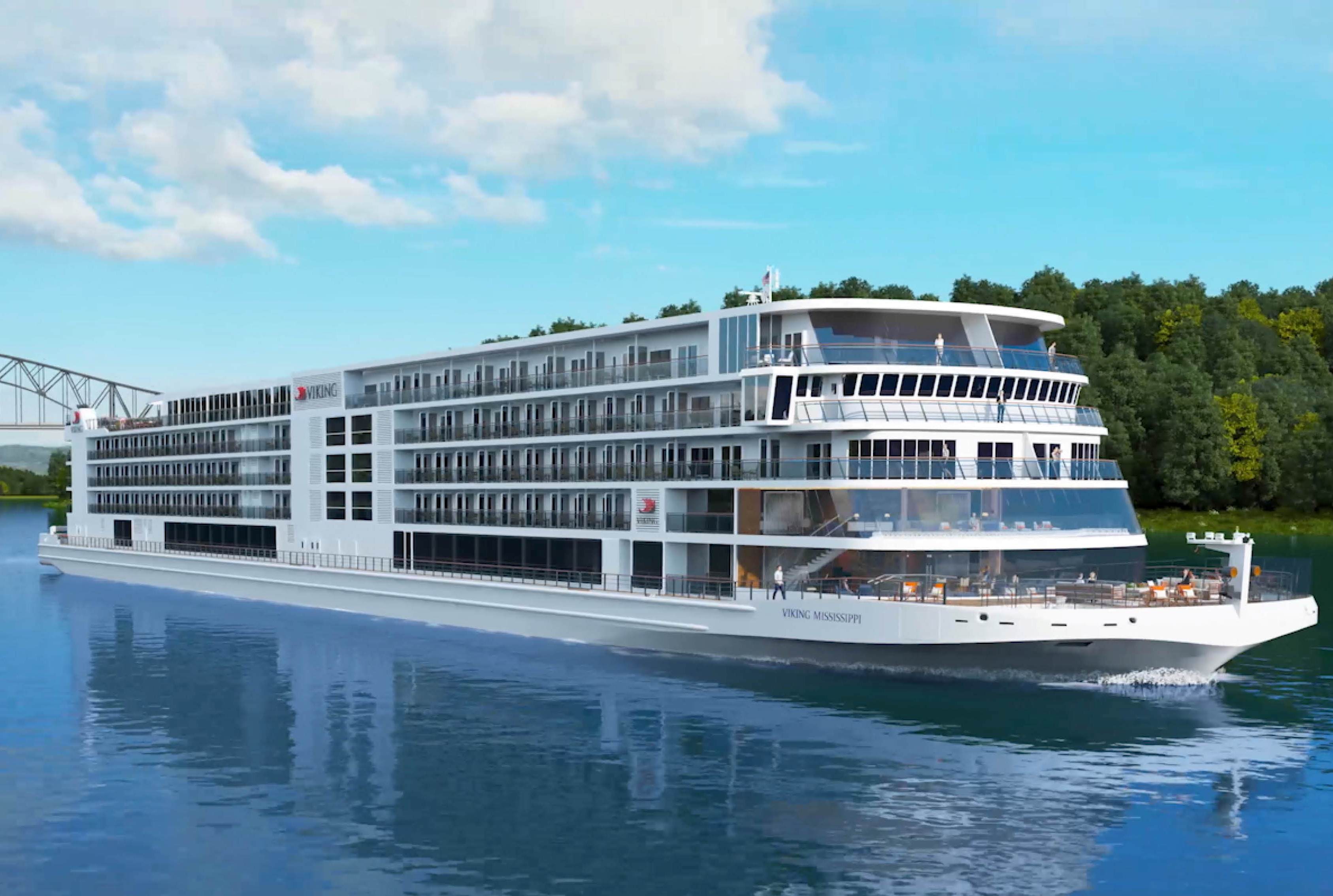 Viking Mississippi
Viking Mississippi has stopped its Mississippi River cruises while it repairs damage after striking "river rubble." The boat is repairing its propulsion system in Houma. It should resume cruising in mid to late February, and its next stop in Natchez is Feb. 22. The boat usually visits Natchez weekly.
Adams County supervisors will start interviewing for the position of county administrator in February. They have received 38 applications for the job.
Adams County Circuit Clerk Eva Givens will be challenged by Daye Dearing in this year's elections.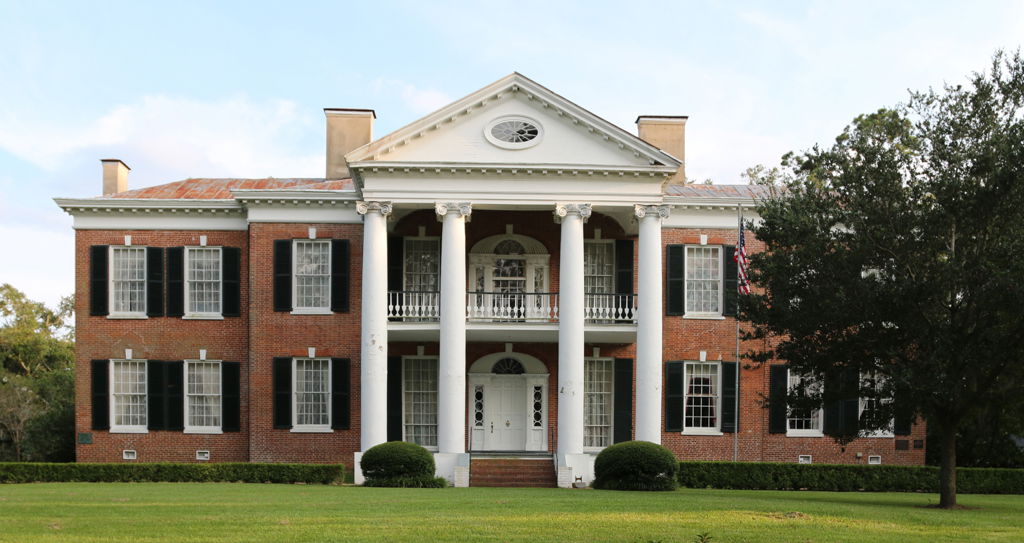 Auburn
Natchez aldermen have formally accepted a lease of Auburn to the Historic Natchez Foundation. The house will be reopened for tours with the city getting 25 percent of the revenues and the Foundation 75 percent. The parties agreed to a two-year lease.
Cleveland Moore at the Fallin Center is the Natchez-Adams County School District Administrator of the Year. LaTasha Ford at Morgantown Elementary is Teacher of the Year.
Wilkinson County supervisors spent $60,000 to remove the two fallen concrete spans from the Buffalo River Bridge that collapsed under the weight of a drilling rig. A Baton Rouge contractor with a crane on a barge removed the spans to the river bank. The drilling rig that caused the collapse has also been removed. The county will perform temporary repairs to the bridge to re-open it.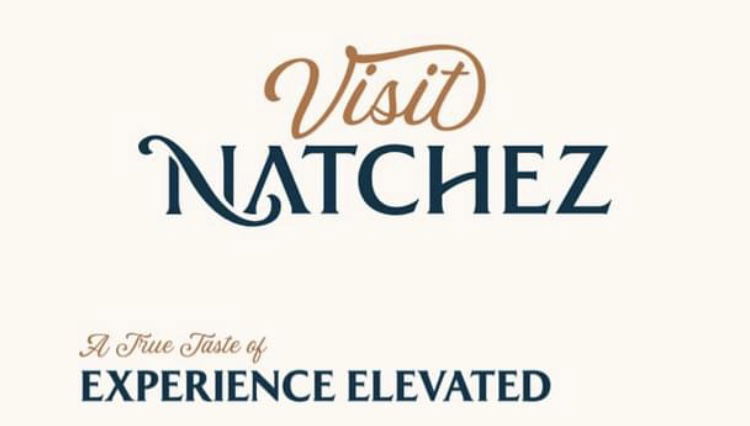 Commission will kick off new tourism campaign
The Natchez Convention and Promotion Commission and its Visit Natchez campaign has a new branding and promotional approach. The agency operates www.visitnatchez.org and uses sales tax monies from meals, inns and hotels to promote local attractions and events to travelers. An Alabama ad agency has designed the new campaign at a cost of $40,000. The tourism website has been redesigned to be simpler and more phone friendly.
The Concordia Parish murder trials of Tre'Yon Kelly and Charmecia Harvey have been continued to Feb. 1 by Judge Kathy Johnson at the request of the defense. They are charged with the December first degree shooting murder of Ferriday resident Wilbert Henderson at the victim's home. Kelly is also charged with aggravated battery and battery of a correctional officer after he assaulted a prison guard.
Franklin County Superintendent of Education Chris Kent said he plans to 'retire' from his county job at end of July and take state retirement. He left open the possibility that would continue work in education, perhaps coming back as superintendent Nov. 1, as he must drop from the county payroll for 90 days before taking another public job.
When Woodville aldermen passed a resolution to give three employees raises, Mayor Drew Pierson vetoed the measure. The mayor said the extra money was not budgeted and the town is already running a deficit. The aldermen did not attempt to override the veto.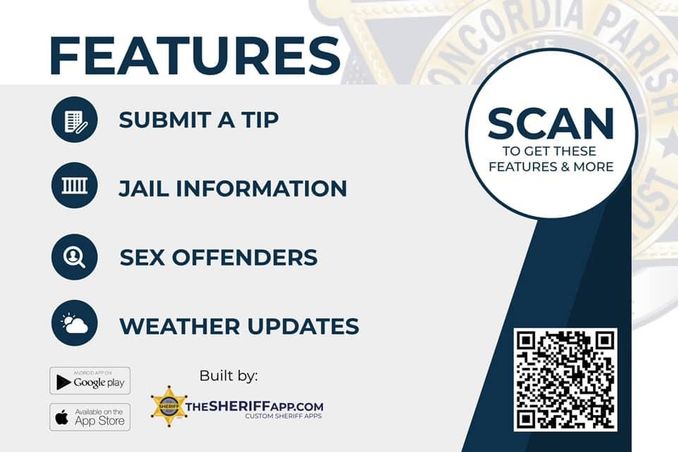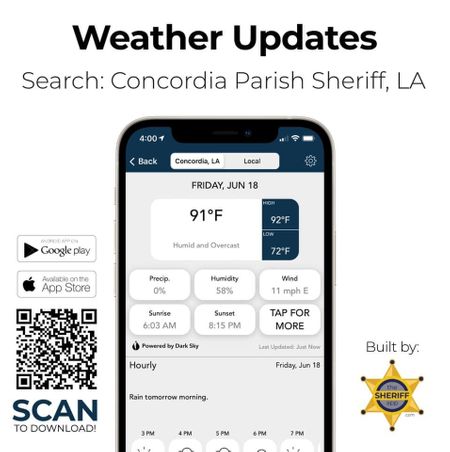 -----
Contact Us
News for Southwest Mississippi and East Central Louisiana, including Adams, Jefferson, Franklin and Wilkinson counties and Concordia and Catahoula parishes.

Offices:
15044 Blue Marlin Terrace, Bonita Springs. FL 34135
601-431-2990
missloumagazine@gmail.com

Peter Rinaldi, publisher
Clarisse Washington, editor