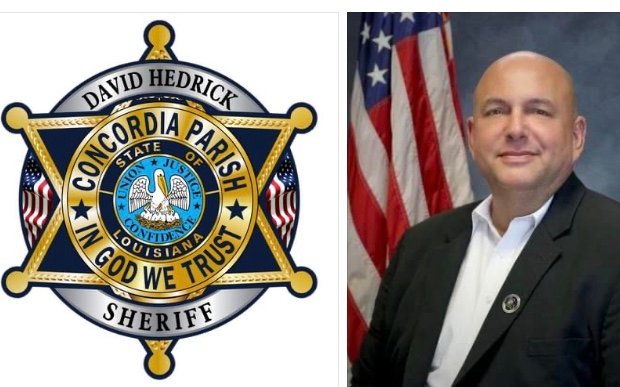 Sheriff David Hedrick See our CPSO Facebook page at www.facebook.com/CPsheriff.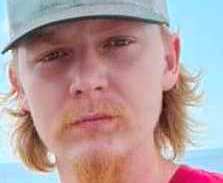 William C. Ashley
Adams deputies arrested William C. Ashley, 27, of Natchez on Monday for one count rape with intent to ravish. No bond has been set. His elderly female victim had to be hospitalized after the attack but has been subsequently released.
The Franklin County Sheriff's Department is continuing its investigation into the Memorial Day weekend death of a man riding an all-terrain vehicle near Camp Ridge Point. Sheriff Tom Tindle confirmed Brian Hazel, 37, died when the ATV he was riding went off a rural bridge and ultimately fell about 30 feet to the ground below. The accident occurred at 2 a.m.
The Adams County Sheriff's Office is investigating a shooting that targeted a home on Philip West Road on Tuesday around 11:30 p.m. Three adults inside were sleeping. No one was injured and the assailant is unknown.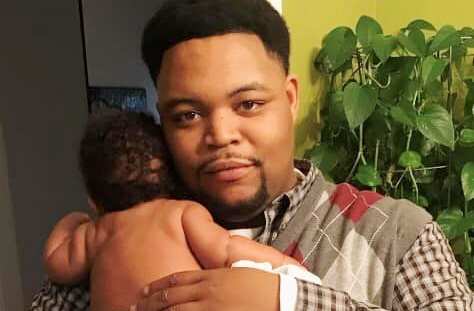 Demarcus Coleman
Demarcus Coleman, 30, of Wynne Cross, Ark., was driving his 18-wheeler on Hwy. 61 near Woodville, when he lost control of his rig, crossed the median and hit a clump of trees. He was carrying heavy rolls of paper and was killed in the wreck.
A fire broke out at Woodcrest Manor Apartments in Woodville, damaging several units. One elderly woman had to be rescued and was hospitalized with minor injuries. Firefighters from Woodville, Centreville and West Feliciana responded.
Convicted murderer Joby Duck of Vidalia has filed a motion with Judge Kathy Johnson, asking for a reduced sentence. Duck plead guilty to the 2021 stabbing manslaughter death of Marday Carr and received a 35-year sentence. His defense attorney said Duck feared for his life and the stabbing was essentially self-defense. That claim was submitted in the initial trial. Surveillance footage of the stabbing at Rainbow Mart in Vidalia clearly shows Duck waiting for Carr inside the store before attacking him and stabbing him in the stomach. Carr later died at the hospital.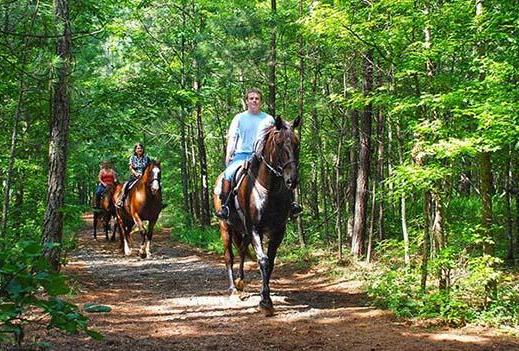 Trail ride benefits St. Jude
Double C Ranch on Hutchins Landing Road in Adams County will host a "Tack up for St. Jude Trail Ride" on June 3. A donation of $25 is welcome, while kids 12 and under are free. Participants can arrive at 11 a.m. when gates open. Riders will hit the trails at 1 p.m. and return by 4 p.m. Music from Geno Delafose and French Rockin' Boogie will be played from 5 p.m. to 8 p.m. There will be food, drinks and fun included with the $25 donation while a silent auction and raffle will raise additional funds.
Catahoula Parish Fire District 4 will take over ambulance service for the entire parish starting in January. The service is currently offered by the sheriff's office, which is filling in the gap left by the departure of Northeast Ambulance last year. There are about 150 requests for ambulance each month.
Last year at this time, Concordia Parish had 6,838 workers employed. Today, 6,661 workers have jobs, a decline of 177 jobs. The current jobless rate is 4.4 percent.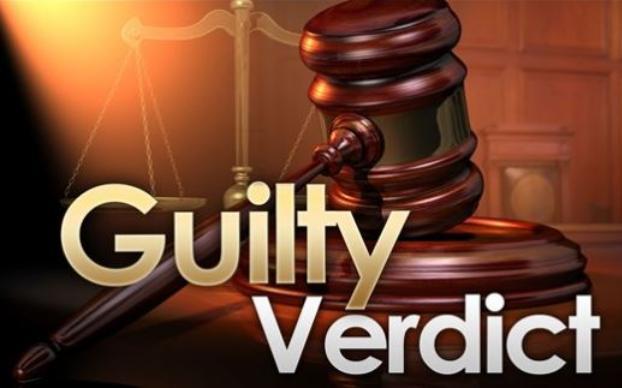 Richard Gibson, 45, of Meadville, was found guilty in Franklin County Circuit Court for the Sept. 2022 shooting death of Billy Brown, his brother-in-law. The two men had a disagreement over a box of bullets, resulting in the shooting. He received a sentence of life in prison. He had been previously convicted of auto burglary, felon in possession of weapon and a drive-by shooting.
Evan Wilson, 16, of Monterey, was driving his car along Carter St., Vidalia, early Wednesday, when he accidentally lost control of the car, crashed, hitting a large business sign. He did not hit any other vehicles. Wlison was airlifted to the hospital, treated and then released. He has a fractured hip, broken collar bone and bruised lung. Police think he might have fallen asleep at the wheel, as he was tired from the previous night's work,
Trinity Medical made a $1.9 profit in April, due in part to a $1.7 million subsidy payment from the state. The actual $200,000 operating profit reflects continuing stability and growth for the hospital.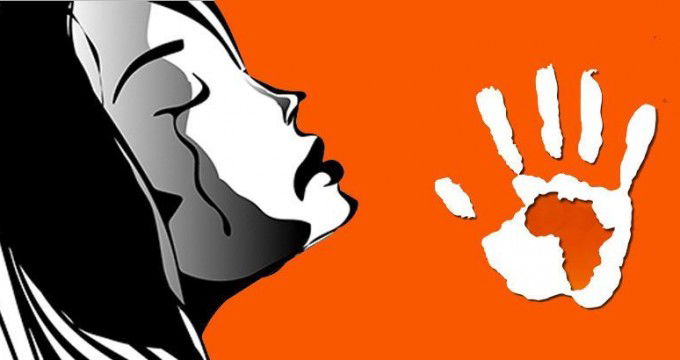 Natchez man arrested for statutory rape
Natchez police have charged Ladarrius Lowe, 27, of Natchez, with the statutory rape of a 14-to-16-year- old child. He is being held in the Adams County Jail. He was arrested in 2017 for felon in possession of a firearm and possession of a stolen firearm.
Natchez aldermen are expected to approve a zoning change on June 13 for the Cornerstone Church on Hwy. 61 South to allow a charter school to operate there. The location is the site of the former Trinity School.
Terrie Lee Champ, 57, of Natchez, was arrested by city police for aggravated assault with extreme indifference to human life. He is being held in the county jail.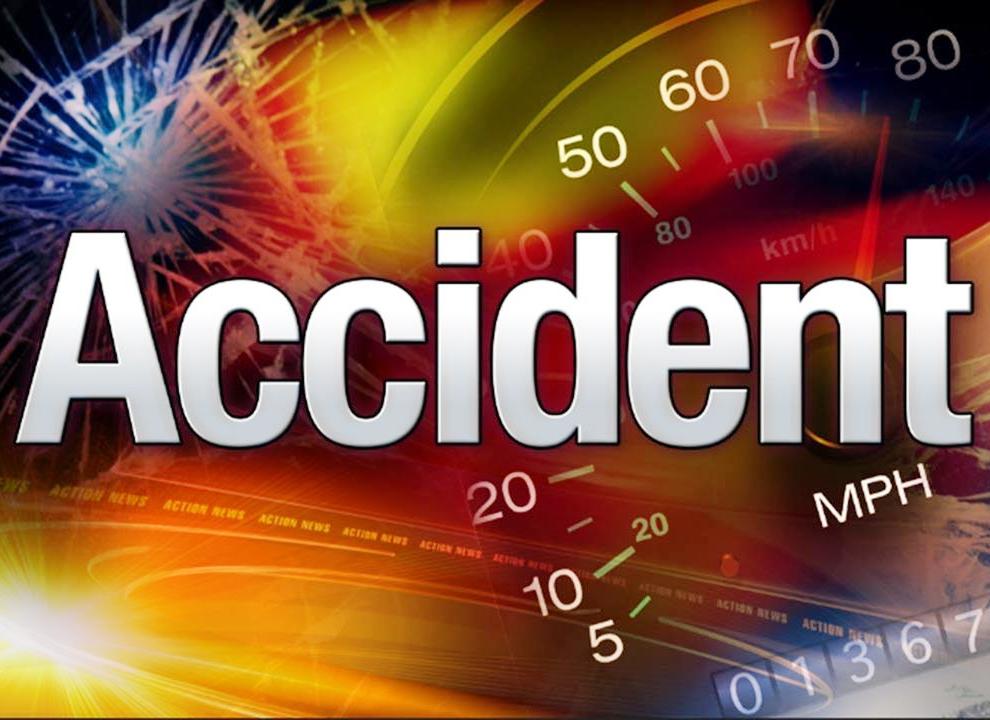 Traffic accident in Roxie
On Tuesday, a mother and one year old infant were airlifted for hospital treatment after a two vehicle crash in Roxie. The accident occurred at the dangerous intersection of Hwy. 84 and Hwy. 33. The present condition of the mother and child has not been released.
Retired Vidalia Police Lt. Huston "Smokey" White has died at the age of 80. He retired just last fall after serving as both a patrol officer and later as an investigator for the department. He is remembered as a kind and dedicated professional who brought extra maturity to a youthful staff. White didn't become an officer until after he retired from his first career at Entergy at age 66. He was a valuable member of VPD and dedicated to serving the town and its people.
The Franklin County School District has set June 27 at 4:30 p.m. for its annual public hearing to consider a fiscal year 2024 budget. The hearing will be held the district's Main Street offices.
A fire completely destroyed a home at 29 Saragossa Road in Adams County on Monday. Natchez firefighters responded but by the time they got the call and arrived, it was too late to save the structure. One fireman was slightly injured, but he returned to work the next day.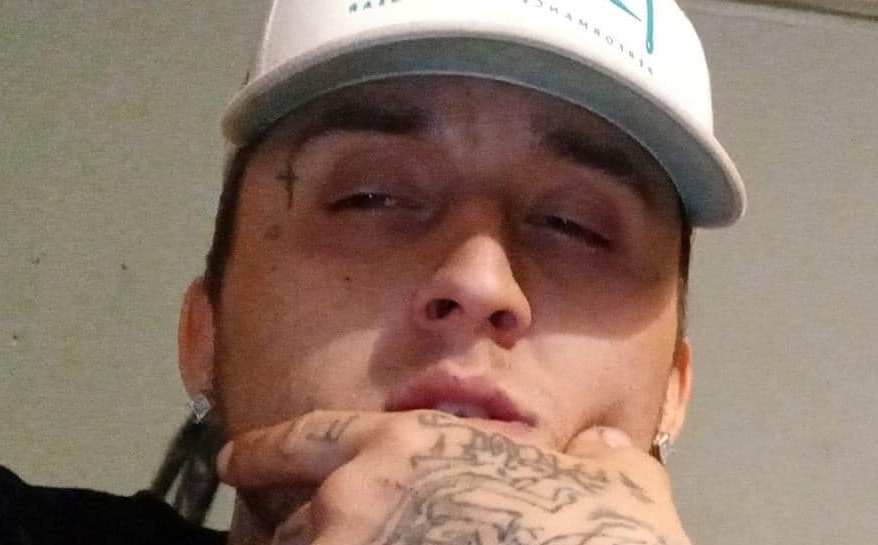 Hunter Rachal
Ferriday police arrested Hunter Rachal, 25, of Ferriday, for felon in possession of a weapon, possession of a stolen weapon, possession of stolen things and probation hold.
Ryan Porter has been named interim recreation director for Natchez. Current recreation director Sanora Cole is taking a new job at Southern University.
Ferriday police arrested Angela Bagbey, 40, of Vidalia, and charged her with burglary, theft, possession of a stolen firearm and convicted felon in possession of a firearm. She has a history of arrests for possession of drugs, DUI, theft, flight from an officer and other charges going back to 2016.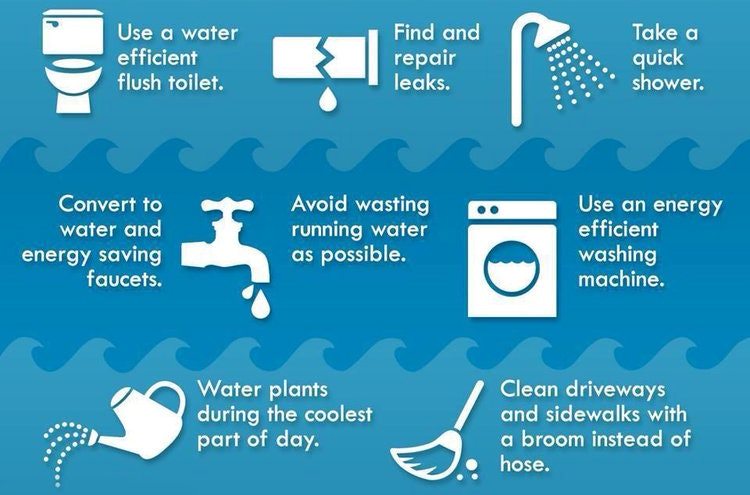 NATCHEZ WATER WORKS: Office Hours: Mon-Fri 8a-4p, 601-445-5521 . After Hours, Call 601-445-5521, Then Press #8. We are committed to providing safe, high quality water services to our community, while maintaining a standard of excellence in customer service and environmental conservation. 150 North Shields Lane. natchezwaterworks.com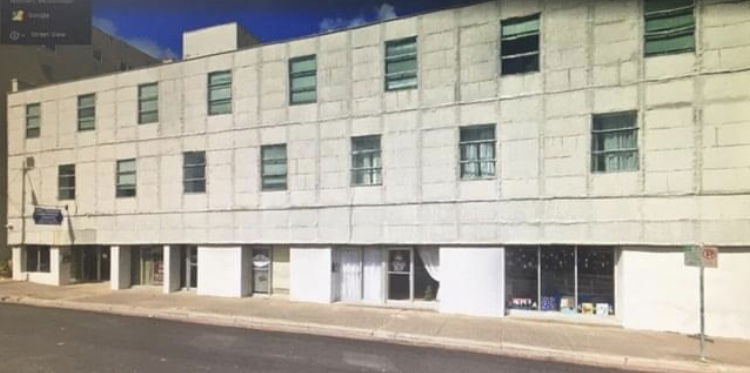 Fry Building
Natchez will receive a $1.2 million EPA grant to remove the Fry Building in preparation for the Eola Hotel rehab project. The city will hire an engineer to supervise the demolition of the Fry Building. Aldermen plan to make city taxpayers part owners of the hotel project with perhaps as much as a $4 million investment. Additional tax support may be offered, allowing Eola sales and property taxes to be paid towards repayment of the hotel's debt instead of being paid to the city and county.
April Lowery, 42, and Becky Lowery, 65, of Vidalia, were charged by Vidalia police for cruelty to an infirm elderly person in their care. When police arrived at a Plum Street home, they found a near naked 73 year old woman moaning, covered in bedsores, feces and maggots. The caretakers were also charged with negligent injuring and exploitation of a person with infirmities. Their victim was transported to Trinity Medical and then to Riverbridge for additional care.
Charles Buchanan, 31, of Adams County ,was arrested by Adams County deputies in April and released on bond and ordered to wear an ankle monitor for being a felon in possession of a firearm, trafficking of drugs and possession of drug paraphernalia. He is a convicted felon for a robbery in 2011 and as a sex offender in 2012. Now deputies have arrested him again, this time for possession of a stolen weapon and possession of firearms by a felon. He had several pistols and a carbine, including a pistol that had been illegally converted to fully automatic. ATF has been notified of the federal firearms violation.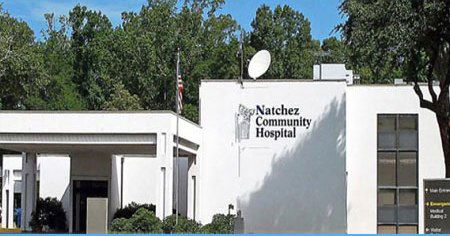 Old hospital will be demolished
JR Real Property, which owns the old Natchez Community Hospital property, says vandals have significantly damaged the interior of the hospital, including stealing all the copper wiring. The building will be demolished. The office complex in front of the hospital will not be affected, as it is fully rented and in good condition.
Curtis Moroney won the special election for Natchez Alderman Ward 6 with 86 percent of the vote. A total of 331 votes were cast.
Matt Lee Mason, Jr ., 43, goes to trial May 31 in Concordia for the Aug. 2022 strangulation death of his ex-girlfriend, Tyberia Bell, at her home.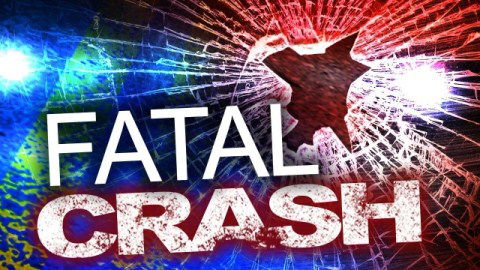 Franklin County man killed
The Mississippi Highway Patrol investigated a multi-vehicle mishap that claimed the life of Clifton Ramsey, 71, Smithdale, on U.S. Highway 98 in Franklin County. The wreck happened around 4:38 p.m., Friday, May 19, Three vehicles were traveling west on U.S. 98 when a 2016 Volkswagen Jetta, driven by Shaxavier Green, 22, of Meadville, collided with a 1996 Buick Century driven by Clifton Ramsey. After the initial collision, a 2015 Freightliner truck, driven by Nacole Williams, 39, of Brookhaven, then collided with the Buick driven by Ramsey. Ramsey reportedly sustained fatal injuries and was pronounced dead at the scene of the wreck.
After a dip of several months duration, Adams County employment rose to 10,080 jobs in April, rivaling the better numbers reached in 2022. April, May and June normally see an upswing in jobs. The unemployment rate in Adams remains way below normal at 3.8 percent.
Centreville officials broke ground on a new state-funded $1.5 million park that will host community events and recreational activities. The park will be located at the intersection of Hwy. 33 and the Gaulden-Clinton Road.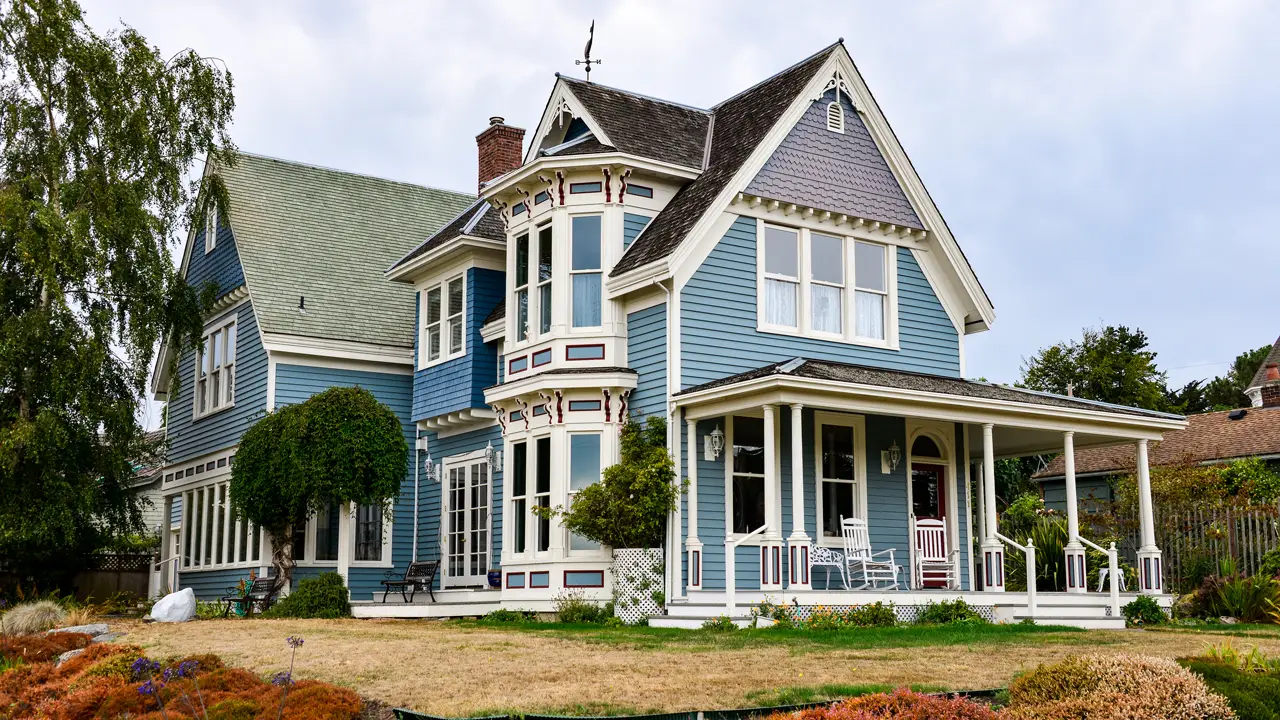 City will pass ordinance on short term rentals
Natchez aldermen will hold a public hearing June 20 to consider new permitting and restrictions on Airbnb type homes that offer short term rentals. Some restrictions may include quiet hours, limiting two guests to each bedroom, and formal licensing. (Note: the city does not enforce its current noise ordinance.) The mayor and Alderwoman Sarah Carter Smith have pledged not to vote on the issue because both have been in the room rental business. However, Mayor Gibson and City Planner Frankie Legeaux have helped pushed the idea of more restrictions through the planning department and the planning commission. Many cities across the USA have adopted similar ordinances, some with good results, others with disastrous consequences.
The Catahoula Police Jury and the Town of Jonesville plan to ban the sale of Kratom. The herb is used as an over the counter pain reliever that can cause hallucinations, delusions, breathing suppression, seizure, coma and death. The Concordia Police Jury has banned its sale, but shoppers are reporting it's still available for sale at c-stores in Vidalia, Ferriday and Clayton.
Catahoula narcotics deputies arrested Willie Miller, 33, for possession of meth and synthetic marijuana with intent to distribute, possession of a firearm while possessing drugs, and possession of drug paraphernalia. He has been arrested before for various felonies, including dealing drugs in Concordia.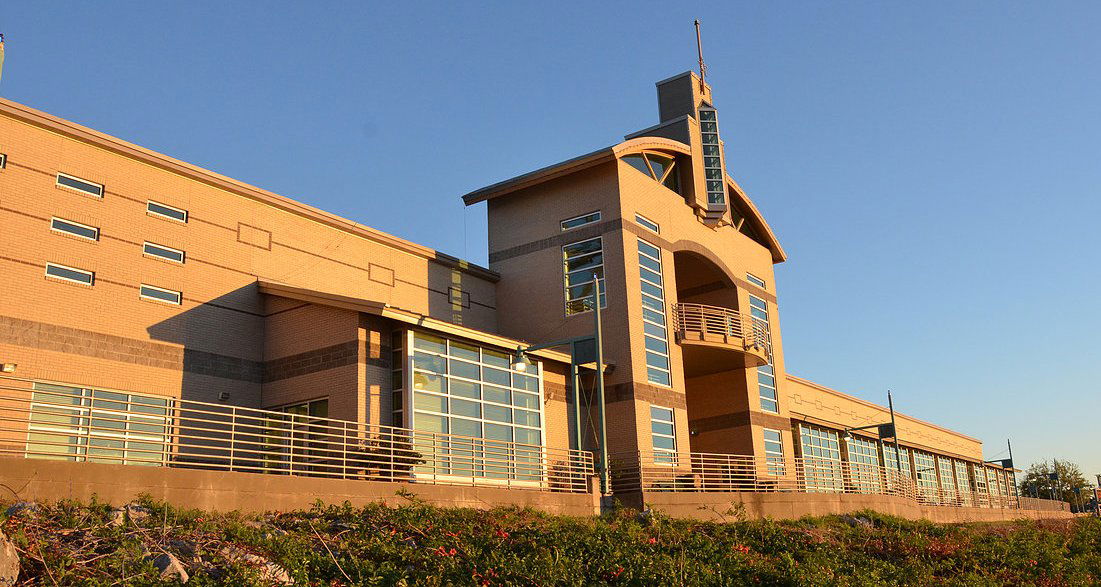 The Vidalia Conference and Convention Center is the optimal location for the event to remember. Located along the bank of the Mississippi River in Vidalia, La., directly across the river from historic Natchez, Miss., adjacent to the Clarion Suites Hotel and just north of the Riverfront RV Park.
20,000 square feet of rental space for conventions, parties, exhibits, weddings and special events. For more info, call 318-336 9934. www.vidaliaconventioncenter.com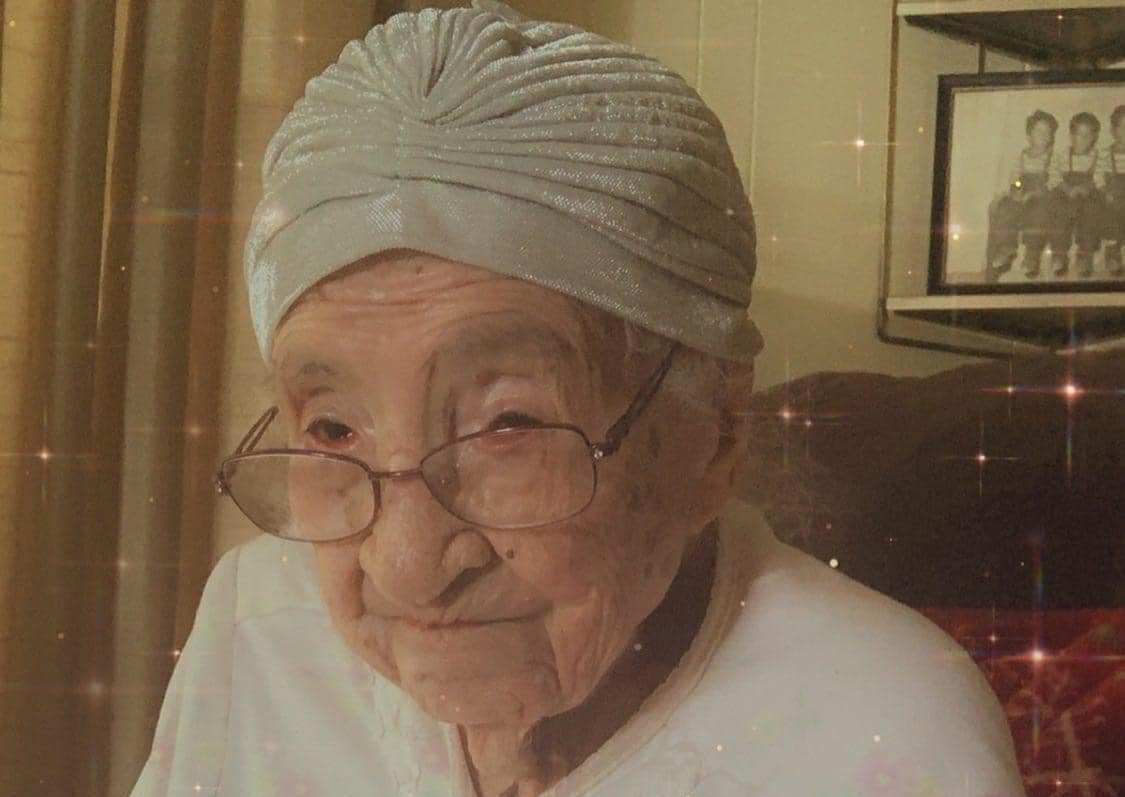 Florence Matthews
The Concordia Police Jury voted unanimously to change the name of Bayou Drive to Florence Matthews Drive in honor of Ms. Matthews, who will turn 110 on Sept. 25.
The West Point Fire Department donated an older fire truck in good working conditions to the Liberty Road Volunteer Fire Department in Adams County. The Liberty Road volunteers had a truck, but it was too expensive to repair.
Natchez police did arrest the juvenile who attacked a woman police officer in May. 16. The teen is being held in the Natchez juvenile detention center. Police said the officer made a traffic stop when she saw a young person riding on the hood of a moving automobile. The teenage girl put her mouth and body into a confrontation with two police officers, viciously punching Officer Raven Carter. Three people were arrested.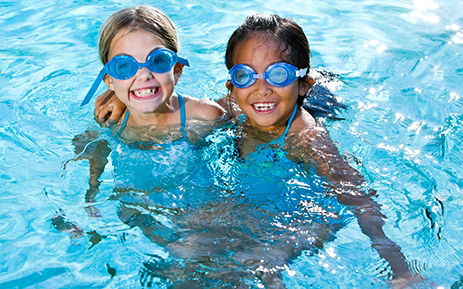 Poll commission dumped
Natchez aldermen and Adams supervisors voted to revoke the authority of the pool commission to run the Natchez community pool. Instead, aldermen and supervisors will run the pool themselves. Current employees will remain in place.
Ferriday police arrested Terryl Brown, 27, for the shooting and killing of Lemontral Sandidge, 42. The shooting occurred Friday evening. Police said Brown may have been defending himself and his family.
For the first time in Block High history, its track time competed in state qualifiers. Korin Collins finished 8th in the boys 400 meter. Jyinah Alexander finished 5th in the girls triple jump and Zairia Beard finished 9th in the girls 400 meter.
The CPSO Cyber Crime Unit began investigating an adult subject, communicating with a minor by way of a social networking site. During the conversation, the subject engaged in lewd and lascivious dialogue and was discovered to be a registered sex offender, residing in a Vidalia mobile home park. The CPSO C.I.D. unit executed a search warrant at the subject's residence, at which time he was taken into custody without incident. Arrested was Robert Chase Stroud, 29, of Vidalia, for indecent behavior with juveniles and failure to notify as a sex offender on social network site. Stroud was arrested for carnal knowledge of a juvenile in 2013.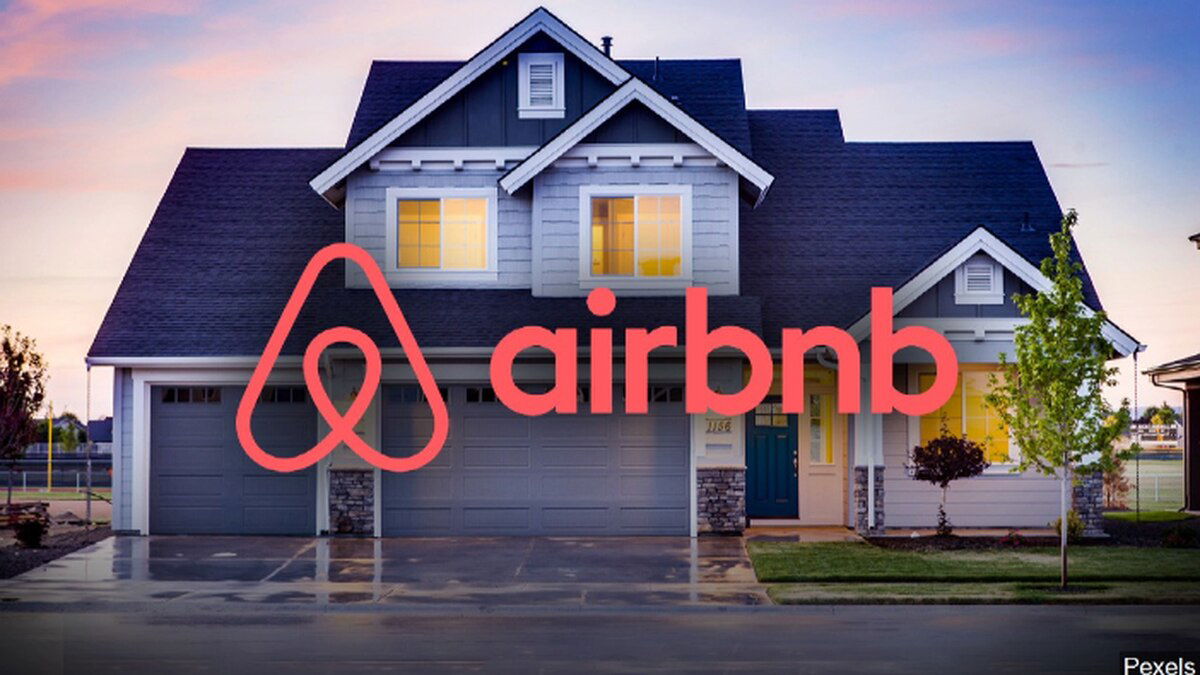 City to regulate short term rentals
Natchez aldermen are likely to approve a new ordinance that would require homeowners to get a business privilege license if the homeowners use their properties for short term rentals like Airbnb or similar services. The city will most likely cite those that register for failing to follow the city's guest house regulations, subjecting them to additional prosecution and fines. The city intends to favor larger and established guest houses and bed and breakfast inns and discourage smaller entrepreneurs. Additional regulations of the smaller owner operators are possible.
The Concordia Parish School Board has given its school bus contract to Eco Ride for a bid of $1,674,000 for the coming school year. The board will spend $780,000 to redo the Vidalia and Ferriday High School football fields with new grass.
Sales tax collections distributed to Natchez from the state dropped slightly, reflecting a slowing of the local economy --- April 2023: $520,182; April 2022: $520,896.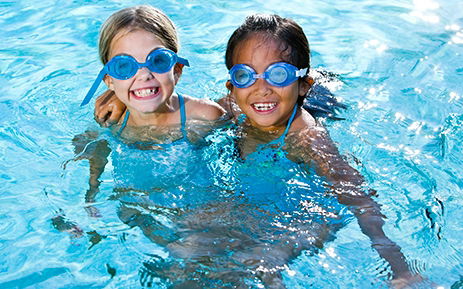 Pool issues to be debated
Adams supervisors and Natchez aldermen are expected to meet Monday at 4 p.m. at the supervisors' meeting room to discuss their joint management of the community pool. The meeting is open to the public.
Ferriday Police Chief Sam King says Haney's Big House lessee, Roshonda Brown, has been offered a refund of her rental. The town has decided not to allow her to continue a Sunday brunch. Brown says she doesn't want a refund and went ahead with her brunch at a Natchez venue instead.
CPSO deputies arrested Christopher Cross, 38, of Monterey, for possession of Schedule 2 drugs with intent to distribute. In 2016, he was charged with possession of meth with intent to distribute.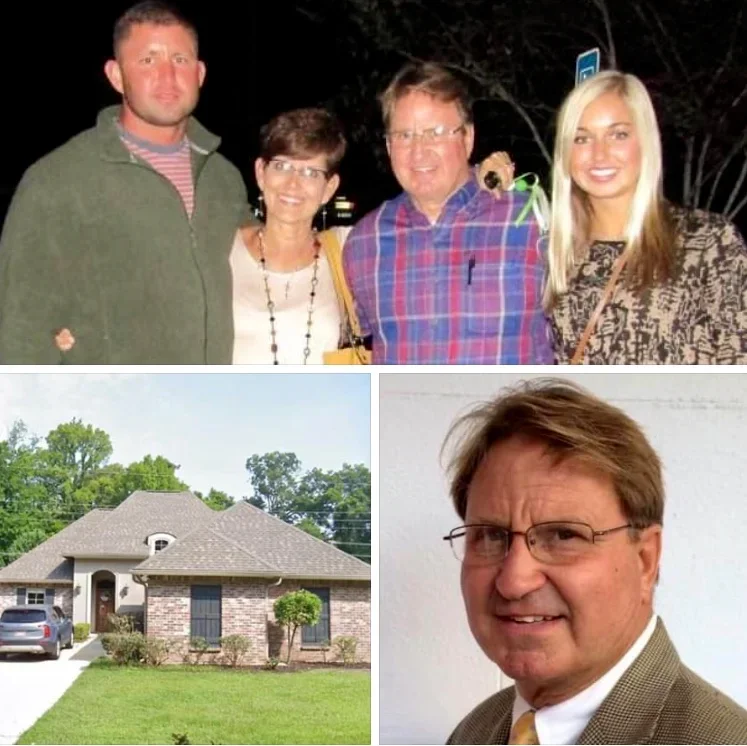 The Watts Family
HENRY WATTS & CO. Why choose Henry Watts to build your home? The Miss-Lou's most experienced builder, more than 40 years in the building and remodeling business. Has built homes recently in Natchez-Adams County, Franklin County, Jefferson County and Concordia Parish. Ask about his track record. Licensed, bonded and insured in Mississippi and Louisiana. Knowledge of the latest construction techniques and best materials to use for both quality and price. Attention to detail. As Watts' workers build your house, he examines every part of the construction to make sure it meets his high standards for workmanship. Helps you choose the upscale kitchens, luxury baths, energy efficient doors and windows and heating and air conditioning systems that are best for your home. Can help you secure the best financing, including zero down financing, special financing for low and middle income buyers, veterans and first time home buyers. Watts is your best choice for a builder. Inducted into the Mississippi Homebuilders Hall of Fame in 2019, for his work serving the home building industry and homeowners. Quality, Better Price, Affordability. Henry Watts & Co. 601-660-0265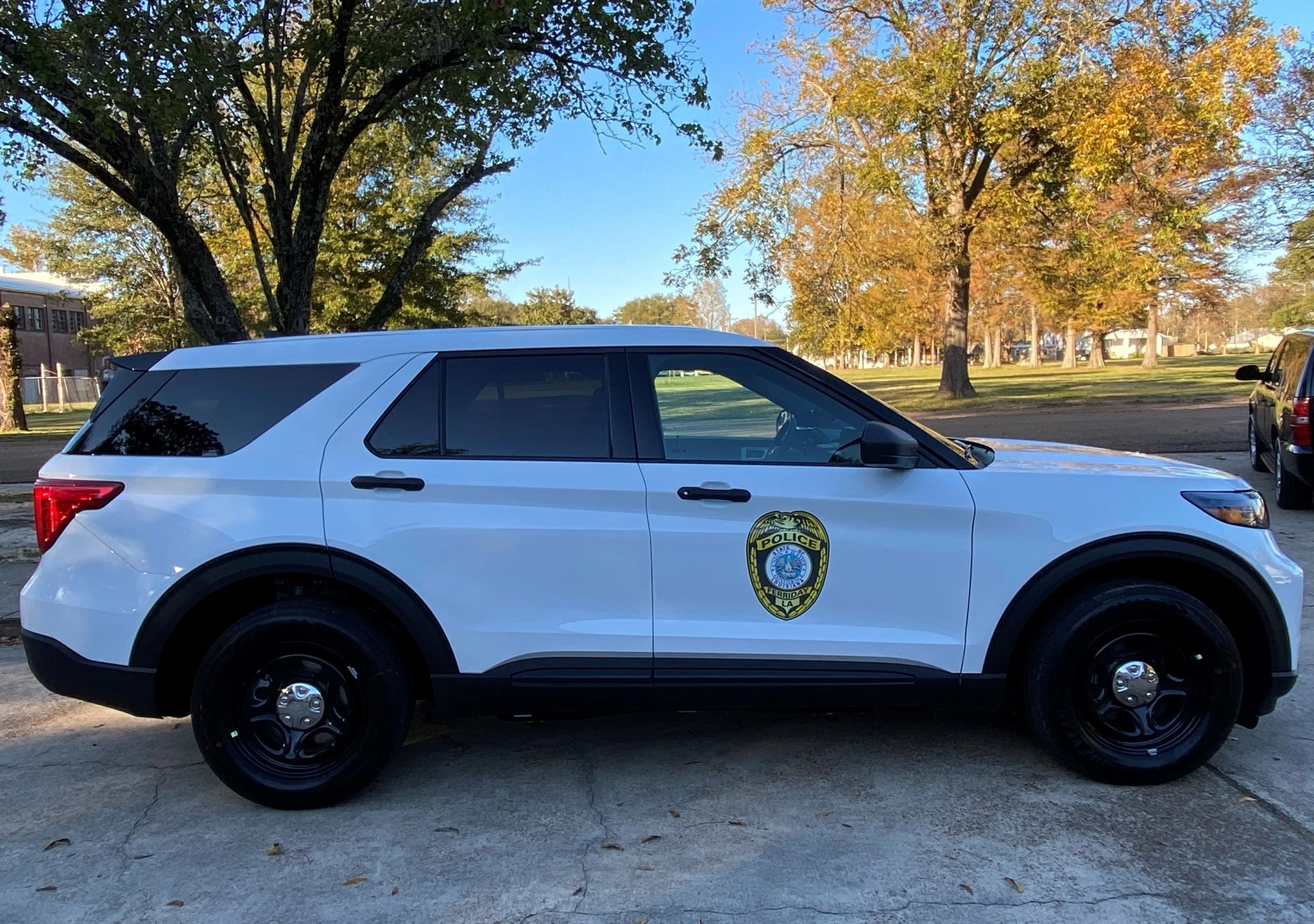 Felony gun possession arrests
Ferriday police arrested Lakia Weatherspoon, 22, for providing a felon with a firearm. They arrested Shaquille Weather, 30, for aggravated flight from an officer, criminal damage to property and felon in possession of a firearm. Jamal Price, 38, was also charged with felon in possession of a weapon, All three reside in Ferriday. In 2014, Shaquille was arrested for resisting an officer, possession of marijuana with intent, second degree battery and failure to pay a fine.
Revenues to the national forest funds with local communities. Since parts of Wilkinson County are within the Homochitto National Forest, the Wilkinson County schools will get $90,000 and the five Wilkinson supervisor districts will share another $90,000 this year.
Magnolia Bluffs Casino Hotel donated 30 cases of chicken, 30 cases of chips and two cases of ham to The Natchez Stewpot.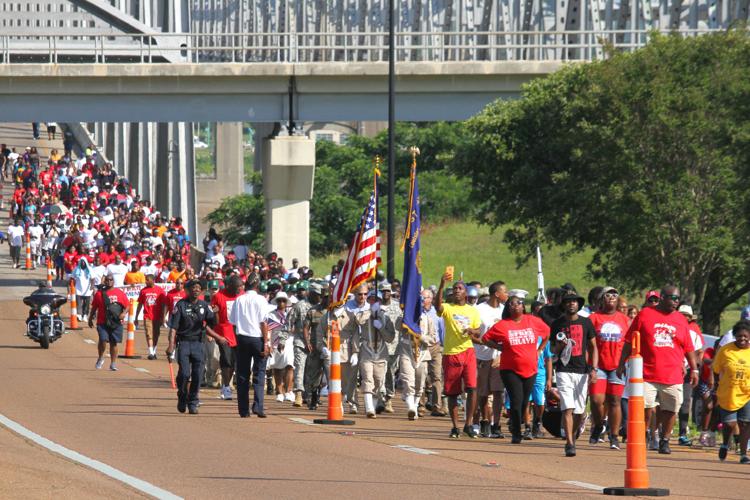 Parade is May 29
The Memorial Day Parade will be held May 29 starting Vidalia at 9 a.m., cross the Miss. River Bridge, meet up with Natchez participants and continue to the Natchez National Cemetery.
The Rotary Club of Natchez presented scholarships to four graduating seniors at Natchez high schools. Recipients were Ciera Demby of Natchez Early College Academy, Jack Lewis of Cathedral School and Elizabeth Kate Parsons, and Claire Williams. both of ACCS.
Woodville aldermen received more complaints about maintenance at the town's five cemeteries. Street Superintendent Louis Fosselman asked aldermen to let him hire two part-time and temporary workers to help. Aldermen did not act on his request.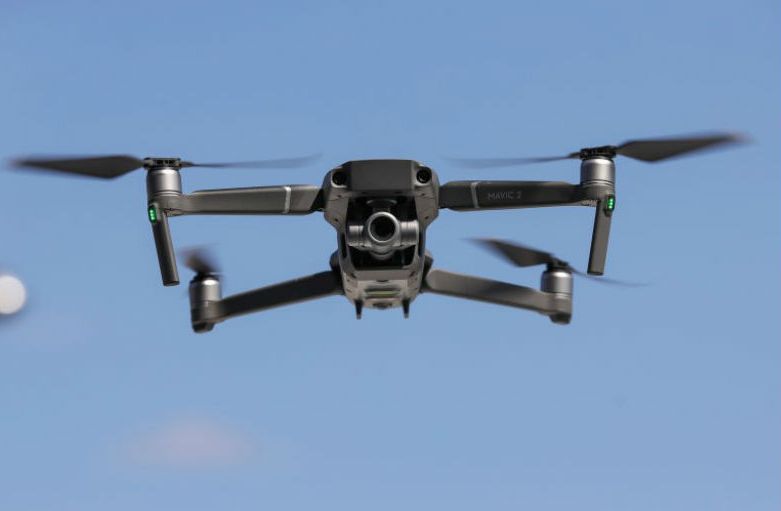 Drones over Vidalia
ULM staffers will be flying drones over Vidalia for two days this coming week, taking photos of roads and bridges. The photos nay be used if FEMA monies are needed following a natural disaster.
Ferriday is spending $72,000 to fix a few sewer leaks around town. But there are so many broken pipes engineer Bryant Hammett said it would take two to three years to fix them all.
In 2022, Natasha Fletcher, 42, of Natchez, was charged with possession of a stolen gun, shooting into a vehicle, aggravated assault for trying to kill her enemy, and possession of drugs. She has plead guilty to possession of a stolen gun and all other charges have been dropped. DA Shameca Collins and Judge Carmen Drake agreed Fletcher will pay $682.50 in court costs and reporting fees within a year and report to a parole officer for three years.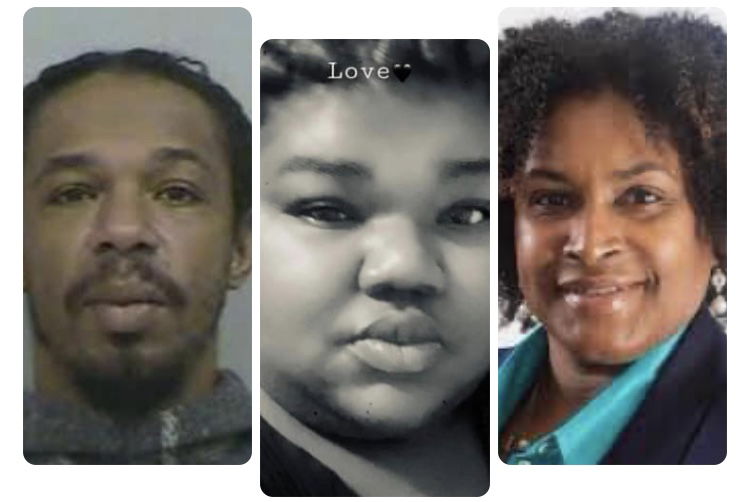 Charles Mason, Lakedra Thomas and Judge Carmen Drake
Charles Mason, 33, was driving drunk along Melrose Montebello Parkway in Natchez in Feb. 2022, when he flipped his car and crashed, killing one of his passengers, Lakedra Thomas, and injuring another. Judge Carmen Drake has sentenced him to 25 years, of which he must serve 20 years for the DUI homicide.
The CPSO Cyber Crime Unit began investigating an adult subject, communicating with a minor online in a sexual nature. During the conversations, the subject engaged in sexually explicit dialogue, requested lewd photos from the child on numerous occasions and made plans to travel and meet upon completion of his route. In addition, he stated that he had a prior secret relationship with a minor and requested that the same occur during the present time. After positively identifying the suspect, he was located at a truck stop outside Lufkin, Texas and taken into custody without incident. Arrested was Patrick Deville II, 38, of Ville Platte, for computer aided solicitation of a minor and indecent behavior with juveniles.
The Franklin County Board of Supervisors listened to a complaint regarding the tax assessor's office. Renee Huff of Plano, Texas, addressed the board and Franklin County Tax Assessor Talina King Matthews questioning why her parents' home and property in Garden City was assessed at a much greater value than its worth. Huff said she repeatedly called the tax office since her father passed away, trying to gain an understanding of the levies on his property, but was put off, deflected and unable to get an answer from anyone, to the point she called the Adams County assessor's office to get the information she needed.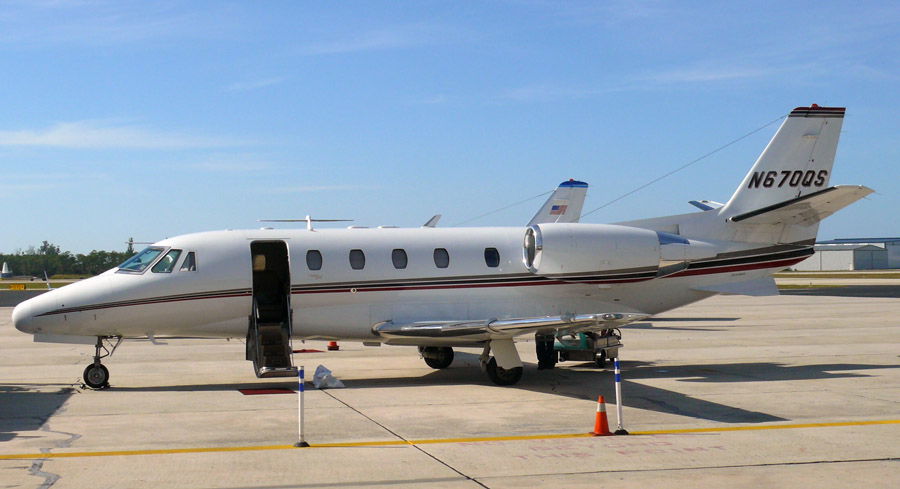 Sky West interested
Sky West said it is possibly interested in picking up a route that would include Natchez. The airline is a regional carrier that helps United, American, Delta and Alaska airlines service their shorter distance and lower passenger count routes. The FAA and the city and county have pledged a subsidy of $1.25 million for startup costs if a carrier would add Natchez.
As Adams County supervisors plan to redo Liberty Ball Park's Chester Willis Field, the first phase of construction may cost $1.9 million instead of $1.2 million. That will push the total project cost to over $3 million. Supervisors want to install artificial turf, new lights, new grandstand, bathrooms, concession stand and fencing.
Alcorn State's computer access has been limited and many of its computer systems have been down and totally inoperable for more than a week. Some ASU staff have said the university suffered a ransomware attack. The university has not confirmed the seriousness of the problem. It has issued a series of inter staff memos saying ASU was having "networking problems." While IHL in Jackson has been informed of the breakdown, Alcorn is responsible for solving its own computer system problems.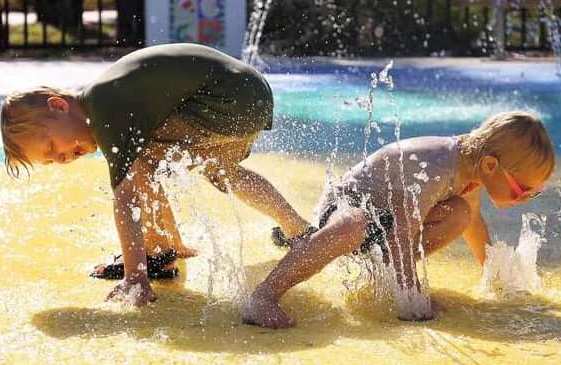 Harrisonburg builds park
Harrisonburg is developing its Steamboat Park. Womack & Sons was the low bidder for a splash pad at $270,650. After the splash pad is completed, the village will construct tiered seating to view the river, an athletic court, clock tower, playground, picnic areas and a trail head for a planned walking trail.
Adams deputies arrested Antonio Smith, 42, of Natchez, on charges of burglary and possession of a weapon by a convicted felon. He was released on $20,000 bond.
Ferriday aldermen discussed how Haney's Big House is not supposed to be used for profit making ventures because USDA monies were allocated for its rehabilitation. Current lessee, Roshonda Brown, offers a Sunday brunch as a small business venture to make a profit. The aldermen and their town attorney aren't sure what they will do about the illegality of the current lease. Brown has scheduled another brunch for May 21. Brown had her lawyer send a letter to the Town Council threatening a federal lawsuit for discrimination and on racial grounds, if the town canceled her lease. The attorney did not explain how the council, which is entirely composed of black officeholders, could discriminate against a black entrepreneur based on race. Anna Ferguson came before the Council and complained that Brown's patrons are drunk, disorderly and foul-mouthed, not the image Ferriday needs, she said. Ferguson said the patrons caused four traffic accidents as a result of being intoxicated, which the police chief said earlier had likely occurred. Brown said her patrons are well behaved. The Town Council took no action after hearing from Ferguson and Brown.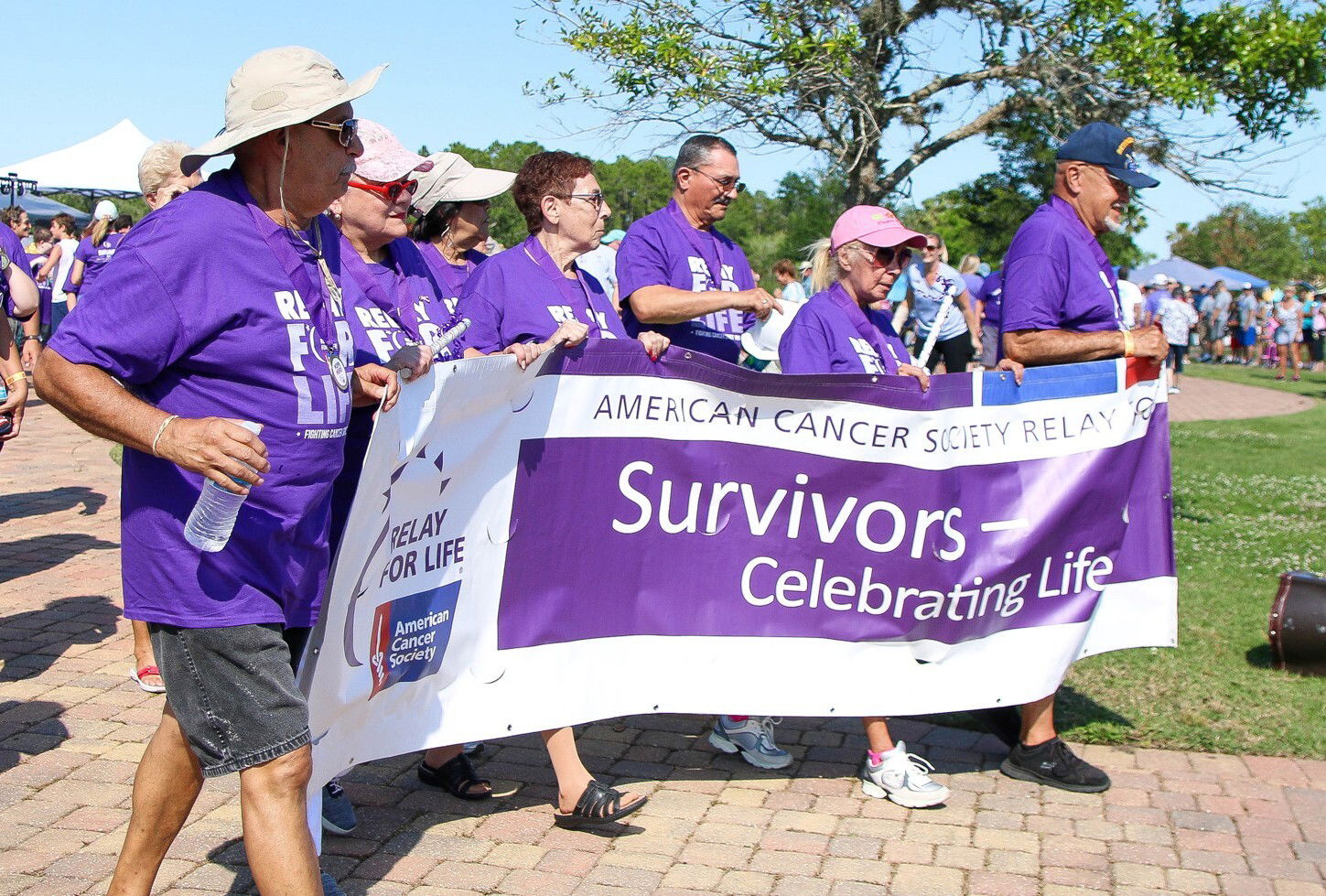 $60,000 raised
The Miss-Lou Relay for Life has raised $60,000 this year, with this past weekend's events at the Vidalia Municipal Complex bringing the teams and volunteers together to walk, pray and remember those stricken with cancer,
The Claiborne County Sheriff's Office said Sarah Peshoff, 41, was found dead in her cell of an apparent suicide. The Jefferson County resident had been arrested for the killing of her husband, Leroy, at their home on April 30.
Shots rang out at Concordia Park Apartments on Kyle Road May 6. The Ferriday Police Department. Cortlin Harden was quickly identified as the perpetrator. He fired approximately six rounds into the air after several juveniles were throwing water balloons in the area. It's believed one of the balloons may have hit Harden's vehicle. This isn't Harden's first interaction with law enforcement as it pertains to the use of firearms. Harden was arrested and charged with the following: aggravated assault with a firearm. illegal use of a weapon, possession of marijuana, possession of Xanax, possession of a firearm by a convicted felon, illegal carrying of weapons while in possession of CDS and possession of drug paraphernalia. His bond was set at $101,000.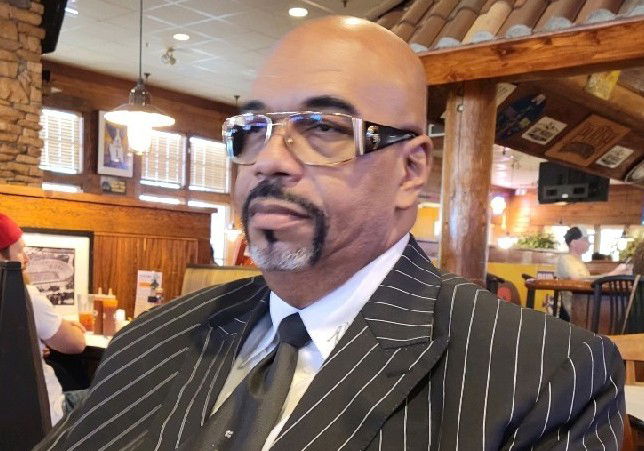 Principal Ronnie Knox
Social media posts documented William Winans Middle School Principal Ronnie Knox choking a 15-year-old student to break up a fight in which a 17- year-old attacked and punched the younger student. Videos from cell phones seem to show the older boy striking and pounding the younger boy but the younger boy not returning any punches. The mother of the 15-year- old says the older teen has been bullying her son for months, even extorting money from her child. The school district has the attack under investigation. The videos appear to show the principal not only breaking up the fight but assaulting the younger boy. However, more details are needed before making a determination of fault.
Anthony Smith, 43, was arrested by Adams County deputies during a traffic stop on Monday. He had in his possession 100 Ecstasy tablets, marijuana and meth. He was jailed for possession and trafficking on a $26,000 bond. SO says he will be released within 48 hours, posting bond. In 2011, Metro Narcotics arrested for him for possession of $80,000 in drugs, including seven pounds of marijuana, cocaine, packaging materials, a rifle and stolen goods.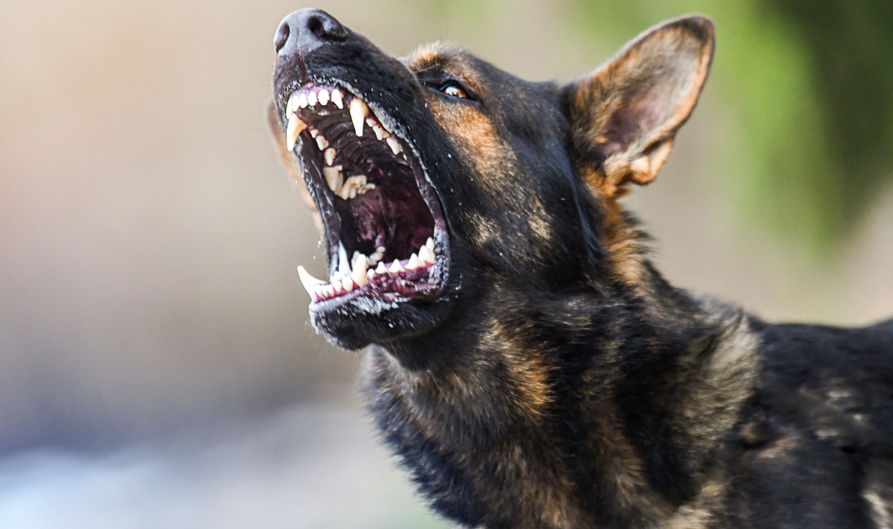 Bude passes dangerous animal ordinance
As a result of dog bites and near-attacks on residents, where dogs were roaming freely, the Bude Board of Aldermen enacted a 10-page comprehensive municipal ordinance dealing with dangerous animals. An owner will be responsible for the actions of his or her dog. The ordinance requires dogs to be on a leash or enclosed within a fence or the owner will face fines if the police department gets involved. If a dog bites someone, the town can automatically take possession of the dog and can result in a fine for the owner. Dogs within Bude's corporate limits will have to be up to date with their vaccinations, and animals that actually bite someone will be quarantined for two weeks and can possibly be put down. Any person's dog that attacks, injures or harms an individual, domestic animal, pet or livestock as a result of a violation of or noncompliance with the town's ordinance will face misdemeanor charges with fines of not less $50 and/or the owner being jailed.
Vidalia received a $222,000 rebate check from its worker's compensation insurance premiums because claims for benefits were so low. Workers were not injured on the job, so the town received a big rebate.
Global Prep wants to open its charter school at the former Trinity School on 61 South instead of LaSalle St. Cornerstone Church owns the Trinity campus now. The Natchez Planning Commission will hear the request for the relocation Thursday.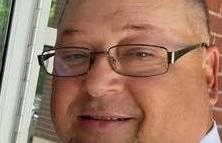 Ronnie Fisher
Wilkinson County supervisors appointed Ronnie Fisher county coroner after Special Judge Lamar Pickard ruled that O.J. Packnett was not a resident of Wilkinson County. Packnett could no longer serve not being a legal resident and voter in the county. Supervisors appointed Fisher because he was on the ballot for coroner this year. He will serve the rest of Packnett's term through Dec. 31 and since Fisher is the only legal candidate on the ballot, he automatically wins election for a four year term starting in 2024.
The Concordia Parish Police Jury selected Bryant Hammett & Associates to do the engineering for the Brushy Bayou drainage project. The parish has received a $6.2 million grant from the FEMA to alleviate flooding parish-wide, diverting storm waters and runoff into the Tensas River through Brushy Bayou and away from Cocodrie Bayou. The new engineering contract is not a surprise. While other firms were considered, Hammett is already the parish engineer.
A vehicle was reported stolen to the Jonesville Police Department on Saturday, May 6, 2023. A BOLO, be on the lookout, was given for that vehicle at approximately 7:31 a.m. Sam King, chief of police, spotted the vehicle coming into Ferriday at approximately 7:52 a.m. King attempted to make a traffic stop on the vehicle and the driver fled, refusing to stop for blue lights and sirens. The driver continued at a high rate of speed through the residential area along Seventh Street from Kentucky Avenue to Delaware Avenue. The driver ditched the vehicle on Sixth Street along the bayou and fled on foot. King gave foot chase to the subject as other Ferriday Police Department and Concordia Parish Sheriff Office units arrived in the area to setup a perimeter. The subject was found hiding in a grassy area a short distance from the vehicle. "We're extremely thankful God covered us during this incident and no one was injured, not even the suspect," said King. "This suspect drove with no regards to human life." The juvenile was detained on several charges relating to the vehicle theft and flight from an officer.
Natchez sales tax collections have increased 2.5% for the period July 2022-March 2023. The state has distributed $4.4 million in collections to city government for those months.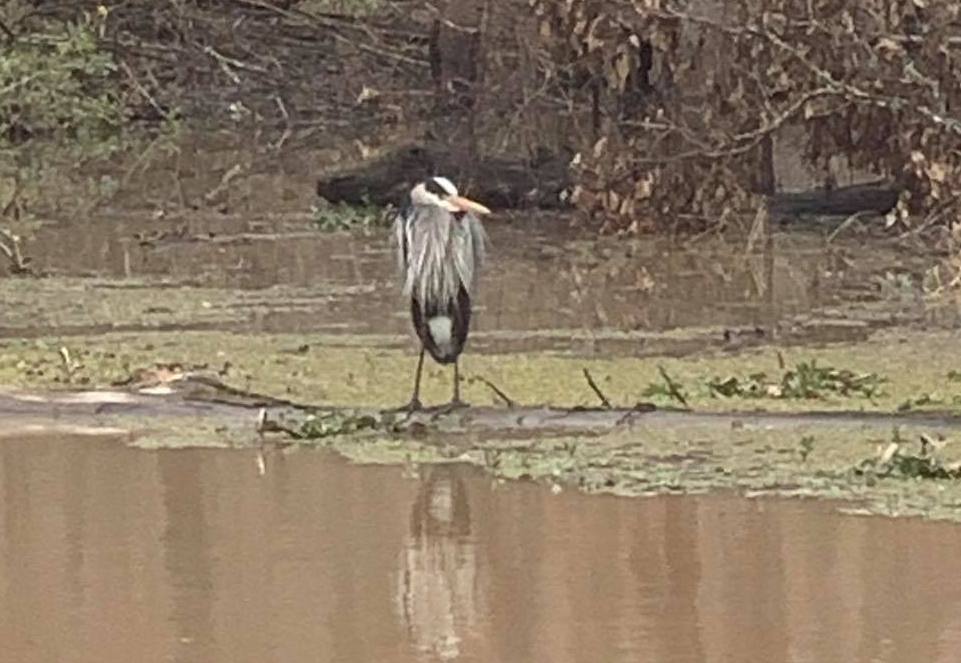 Brushy Bayou engineer selected
The Concordia Parish Police Jury selected Bryant Hammett & Associates to do the engineering for the Brushy Bayou drainage project. The parish has received a $6.2 million grant from the FEMA to alleviate flooding parish-wide, diverting storm waters and runoff into the Tensas River through Brushy Bayou and away from Cocodrie Bayou. The new engineering contract is not a surprise. While other firms were considered, Hammett is already the parish engineer.
Natchez police have arrested Kadeem Conner, 25, of Natchez, and Mark Jordan Mitchell, 32, of Natchez, with two counts of murder and three counts of attempted murder stemming from Friday night's shooting and killing of Travione Jones and Devon Winchester. Police also have a warrant for Jamionte Davis, 22, also for two counts murder and three counts attempted murder for his involvement. Davis is not in custody and is suspected of having fled the area. Officers have recovered the weapon probably used in the killings as well as other weapons. In 2016, Conner was arrested for killing a Natchez man. He was arrested in 2017 for arson. In 2022, he allegedly did two drive-by shootings. Earlier this month, Mitchell was charged with shooting into a motor vehicle, aggravated assault with extreme indifference to human life and for discharging a firearm in the city limits for another shooting.
A unique, four-day community revival celebration, "Franklin Awakening," will be held at 7 p.m., nightly Tuesday, May 30 through Friday, June 2 in the Franklin County High School Auditorium in Meadville. Coordinated through the Franklin County Baptist Association and its director of missions, Wes Arnold, the outreach seeks to bring people from all walks of life together for a chance to worship, fellowship and embrace God's unconditional love.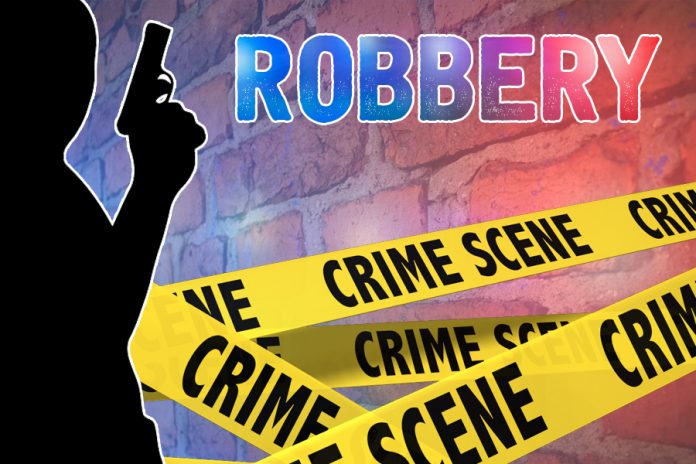 Juvenile robbers arrested
CPSO arrested two juveniles who committed an armed robbery today at a Ferriday c store. They've been jailed but their names have not been released. The two are suspects in a Ridgecrest business burglary last week in which $1400 in cash was stolen.
Curtis Moroney and Chris Jackson have qualified to run for Natchez Alderman Ward 6. The election is May 25 at the Duncan Park Canteen.
Treyon Kelly, 27, pled guilty to a reduced charge of manslaughter for the murder of Wilbert Henderson, 43. He was given a maximum sentence of 40 years. He pled guilty to the charges of aggravated battery and battery of a correctional officer receiving a maximum sentence of 10 and 5 years on those charges. His sentences will run consecutively for a total of 55 years. Kelly shot and killed Henderson outside his residence at 1305 Fifth Street in Ferriday in December 2020.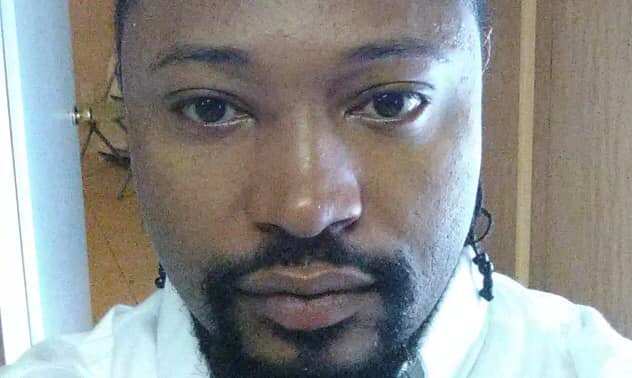 Montrell O'Neal
Adams deputies arrested Montrell O'Neal, 36, for fleeing law enforcement, possession of a weapon by a felon and possession of a stolen weapon. Bond was set at $45,000. In 2020, he was arrested for possession of a stolen weapon.
The CPSO Cyber Crime Unit began investigating an adult subject, who made contact with a minor online, by way of social media. Over the course of several months, the subject engaged in inappropriate conversations, expressed his desire to be with the minor by writing multiple love poems and transmitted sexually explicit images of himself. Upon positively identifying him, an arrest warrant was obtained and he was discovered to be residing in a West Monroe apartment complex. Contact was made with the West Monroe Police Department Internet Crimes Against Children Unit, who were able to locate the suspect and execute the arrest, along with a search warrant at the residence. Arrested was Joe H. Simmons, 31, of West Monroe, for indecent behavior with juveniles and computer aided solicitation of a minor.
Dr. Frank Smith, founding director of the African American Civil War Museum, recently visited Natchez to show his support for the Natchez U.S. Colored Troops (USCT) monument, which will be called, the Natchez African American Civil War Memorial. Smith and Mayor Dan Gibson signed an agreement for the 8,000 names the Museum provided of the USCT based at Fort McPherson. These names will be listed on the proposed monument. Smith and his team from Washington, D.C., met with representatives of the Natchez National Historical Park to discuss a grant approved for the creation of a virtual USCT trail. "Inspired by the freedom trail, the USCT trail would be a series of virtual markers across the country at National Park Service sites," according to Dr. Dawn Chitty, the Museum's director of education.
Two killed and two wounded outside Natchez club
Travion Jones, 19, and Devin Winchester, 19, were shot to death Friday night outside the Club Legacy and in front of Cash Savers on D'Evereux Drive in Natchez, Two others wee wounded and taken to Merit Health for treatment. Police are investigating. The club was the scene of another shooting in 2021, when two were wounded.
The CPSO Narcotics Unit executed a search warrant at a Ferriday residence, regarding the street level distribution of narcotics. Upon arrival, numerous subjects were observed outside the location gambling, with narcotics in plain view and multiple vehicles blocking street traffic. As a result of the warrant, four subjects were arrested with the following being seized: 180 grams of suspected marijuana, packaged for sale, 45 grams of suspected synthetic marijuana, 9 grams of suspected crack cocaine, 73 dose units of suspected Ecstacy, suspected oxycodone, 14 cell phone devices, scales and packaging material. Arrested were Jatayius Johnson, 22, of Ferriday, Session Bosley, 43, of Ferriday, Frederick Saulsberry, 39, of Jena, all charged with possession of drugs with intent to sell. Joseph White, 41, of Ferriday was charged with possession of drug paraphernalia.
Neighbors in the 800 block of North Union St. in Natchez said at least eight shots were fired last night from an unknown perp. A resident was walking her dog in the area and one of the bullets wounded the dog in the leg.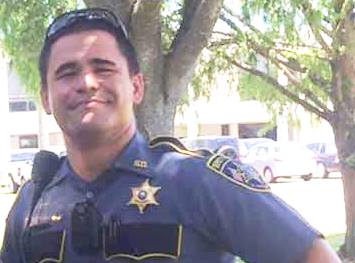 Godbold declines plea offer
A May 10 status hearing has been scheduled for former la enforcement officer Tony Godbold, 35, after he declined a District Attorney's offer of three years imprisonment for alleged distribution and drug possession. The D.A. made the offer April 26 during a Seventh Judicial District Court session with Judge John Reeves presiding. Godbold has been charged with malfeasance in office, introducing or possessing contraband in a municipal parish jail, distribution with possession and intent to distribute CDS I, II, III. The former Concordia Parish deputy is also charged with three counts of indecent behavior with juveniles and two counts of felony carnal knowledge of a juvenile. The charges are unrelated to the previous charges.
The Miss-Lou Relay for Life will be May 6 at the Vidalia Municipal Complex. The Relay will begin at 6 p.m. with A survivor reception is set for 4-6 p.m. and the Relay runs from 6-10 p.m.
The Franklin County Board of Supervisors discussed the replacement of an aging and structurally deficient, one-lane bridge inside Bude's corporate limits. Bude municipal representatives had requested help from the county in replacing the structure, which is adjacent to the Franklin County School District's bus barn and leads into the new River Ridge Forest Product site. River Ridge has expressed concerns about the volume and weight of wood-hauling vehicles that will eventually access the plant site and the stability and safety of the bridge that crosses a nearby drainage ditch. The board agreed that, as Bude is ultimately financially responsible for the bridge, the town should be leading the way on any bridge replacement.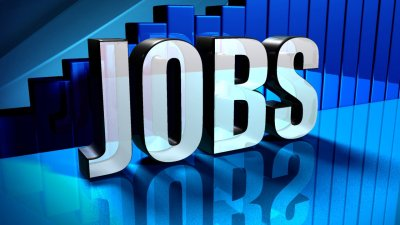 Job declines appear permanent
In Adams County, the decline in jobs parallels the decline in population. In 2023, Adams is averaging 9800-9900 jobs monthly, down from 11,580 jobs in 2011 and 10,380 in 2017.
Pike Construction has submitted a bid, which totaled $339,000for repairs, plus $28,700 for work on the drains and downspouts of the Franklin County Courthouse. Supervisors may rebid the project, as they have only allocated a $144,000 MDAH state grant towards the work.
Jefferson County deputies arrested Sarah Jo Peshoff, 41, for shooting and killing her husband Leroy, 43, at their home in Jefferson County on Sunday.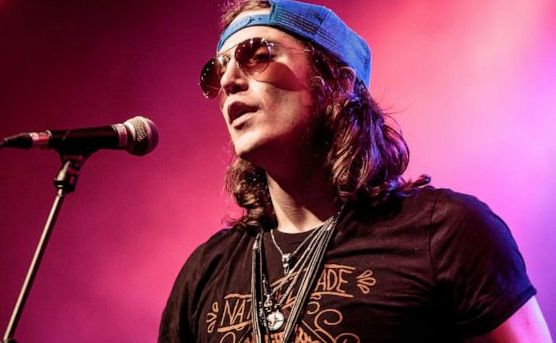 Travis McCready
Travis McCready 35, of Natchez, has been arrested for sending a pornographic image to a Concordia inmate (introducing contraband into a penal facility). He was formerly the lead singer of Bishop Gunn.
Brandy Spears has been appointed victims assistance coordinator for CPSO. She has previously worked as public information officer for CPSO and director of marketing for Riverland and Trinity Medical.
Natchez aldermen will open bids June 1 for the rehab of the Duncan Park Canteen. The city will use the building for office space for its employees.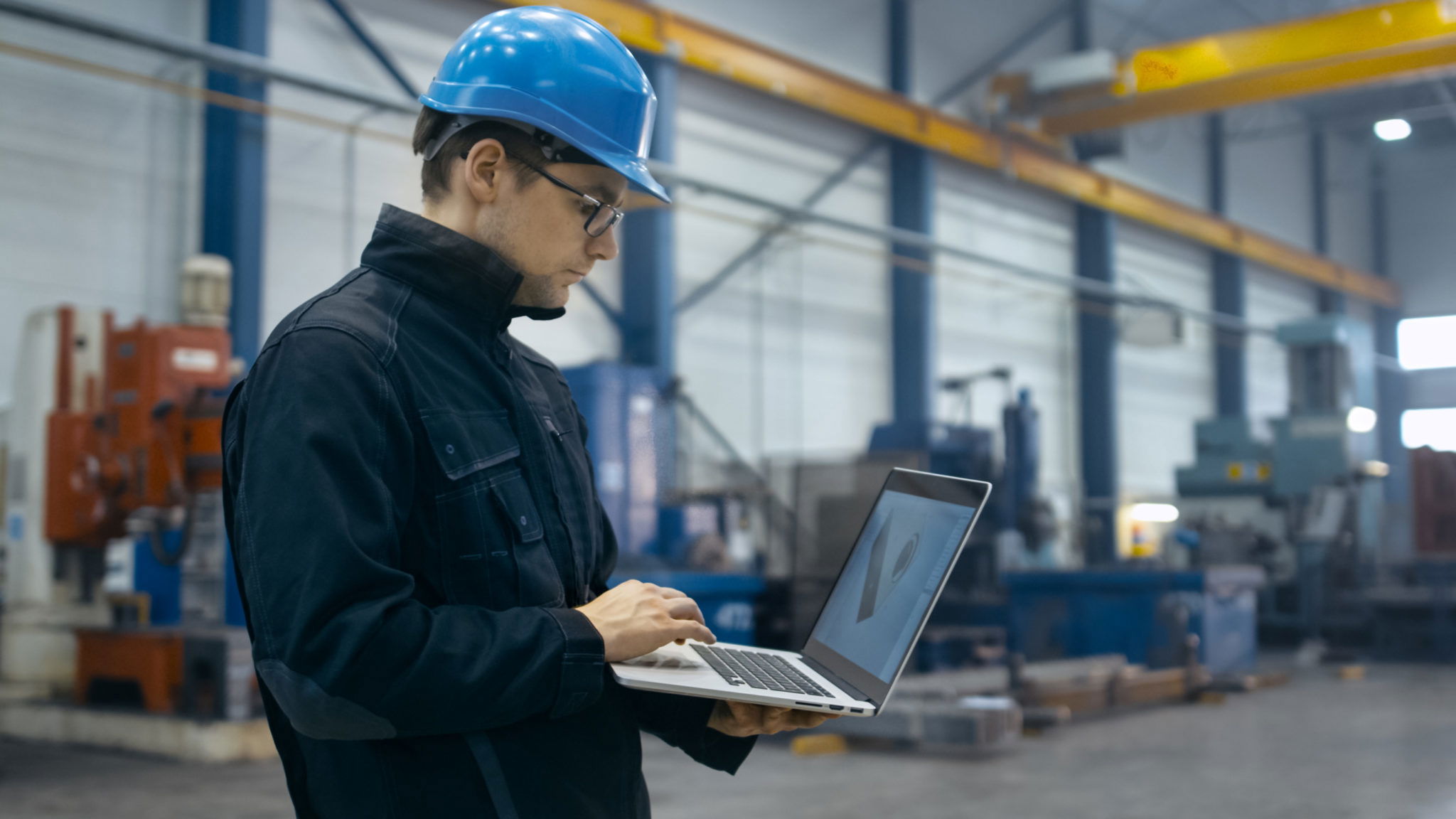 Local jobs picture mixed
Adams County reports 9,940 jobs, up 100 jobs from a year ago. Concordia Parish has 6,555 people employed, down from 6,741 people working last year at this time, a decrease of 186 jobs.
In Concordia Parish voting April 29, only the redirection of $1.6 million health unit monies passed 52 to 48 percent. Extra millage for the coroner and Fire District millage failed by wide margins.
Adams County deputies have arrested Ronald T. Jenkins, 21, of Vidalia, and charged him with possession of a stolen weapon and possession of a weapon by a convicted felon. He remains in the county jail.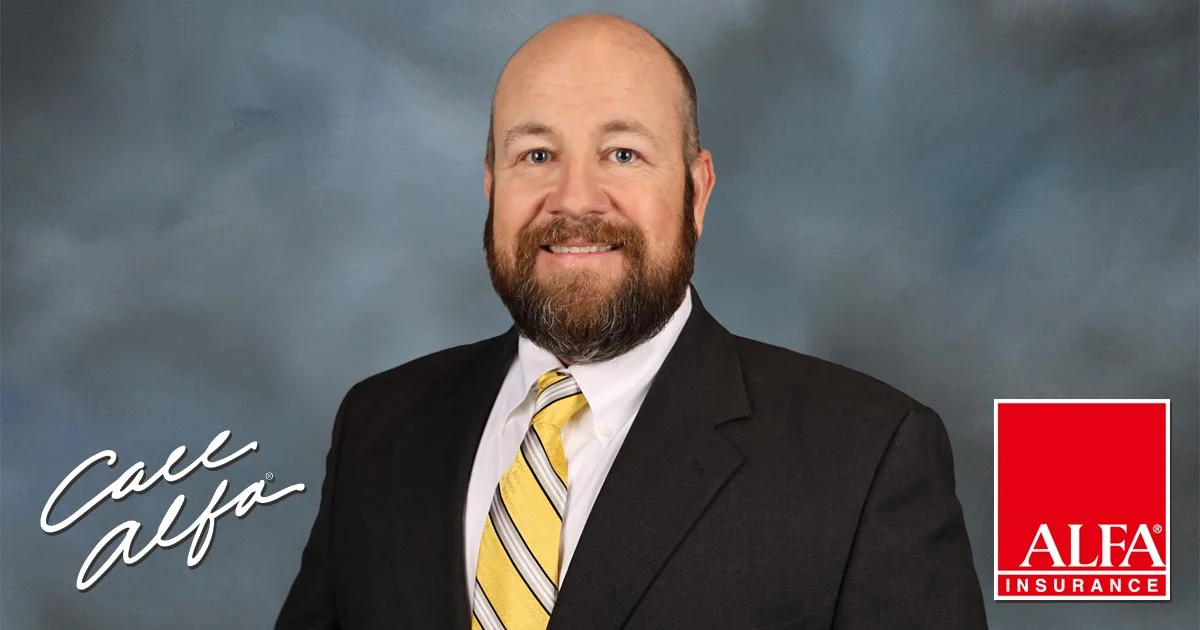 AUTO INSURANCE BASICS: At Alfa®, we value our customers and offer competitively priced auto policies designed to fit your needs. New to Alfa? Contact your local agent today for a free quote. Already a customer? Ask your agent what discounts you could qualify for. You would be surprised just how much money you can save with an Alfa auto policy. Your hometown agent can steer you in the right direction toward the protection you need at a price you can afford. When you're covered with an Alfa® auto insurance policy, you can sit back and enjoy the ride.
422 Highway 61 North, Natchez, John L. Sullivan, 601-445-8868
https://www.alfainsurance.com/agents/john-l-sullivan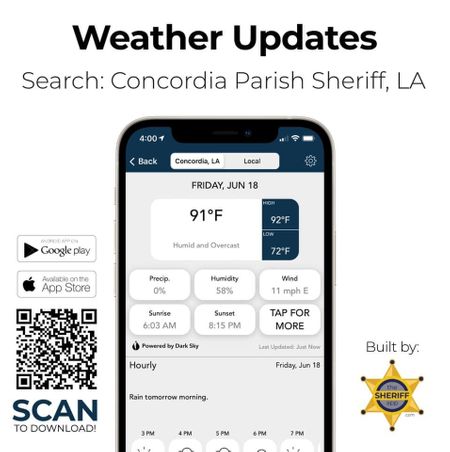 -----
Contact Us
News for Southwest Mississippi and East Central Louisiana, including Adams, Jefferson, Franklin and Wilkinson counties and Concordia and Catahoula parishes.

Offices:
15044 Blue Marlin Terrace, Bonita Springs. FL 34135
601-431-2990
missloumagazine@gmail.com

Peter Rinaldi, publisher
Clarisse Washington, editor emeritus