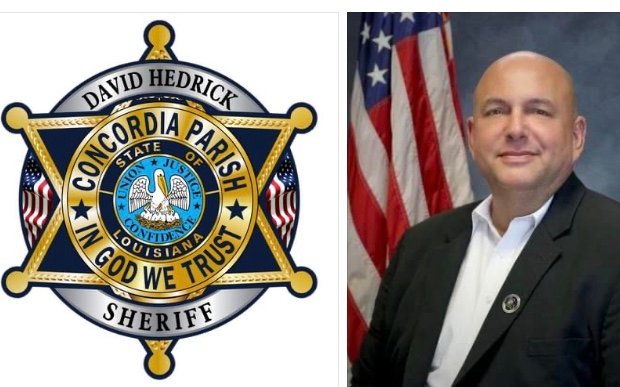 Sheriff David Hedrick See our CPSO Facebook page at www.facebook.com/CPsheriff.
Adams deputies and state game wardens used ATVs to locate and rescue William Rizzuto, 70, of Natchez, while became lost in the woods in the Homochitto National Forest on Saturday. Rizzuto was found after hours of being lost, tired but in good condition.
The Miss. PEER legislative report said the Natchez Adams-School district debt service costs to district revenue ratio is 11.8%, significantly higher than the state median and regional peer average. This ratio reflects the proportion of revenue allocated to servicing debt obligations, such as loan or bond interest payments, relative to the overall revenue generated by the school system. A higher ratio suggests that a significant portion of the school system's income covers debt payments, potentially limiting funds available for critical purposes like educational programs, facility maintenance, teacher salaries, and student resources. The district's fund balance ratio is high. The high fund balance is likely influenced by the COVID-19 relief funding. Therefore, the district should conduct an annual review of the fund balance in relation to its strategic plan, ensuring long-term support for the success of educational programs. The district should thoroughly review its budgeting process to enhance the alignment between the initial budget plans and the outcomes, as it needs to improve its budget forecasting in relation to actual revenues and expenditures. The district employs electronic forms and workflow tools, and automated time and attendance management systems. The district has maintained a commendable record of zero payroll errors. The district should review the payroll process and try to bring costs and efficiencies in line with peer districts. If the district could align its performance with that of peer districts it could save on Workers' compensation costs, which were higher than the state median when measured per $100,000 of payroll spending. and employee.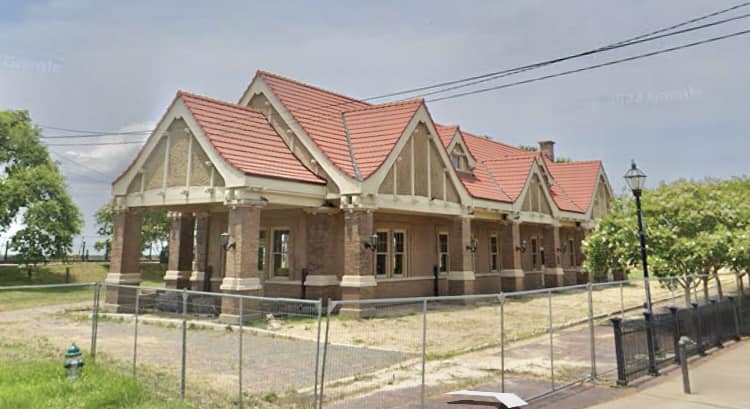 Depot spending approved
Natchez aldermen will spend $247,000 to make improvements to The Depot. The city hopes to have the remodeling done by spring, using Visit Natchez staff to operate a welcome center there, since the Park Service visitor center is closed for repairs and remodeling.
The Miss. Supreme Court had issued a stay of execution in the case of Willie Jerome Manning. The state had planned to set a date for the execution. Manning was convicted 30 years ago of killing Jon Steckler of Natchez and his girlfriend Tiffany Miller in Starkville. An appeals court affirmed both the conviction and the death penalty sentence. Manning has attracted the support of liberal media and civil rights lawyers who believe he should not have been convicted. But the state maintains there was overwhelming evidence presented at trial that Manning did indeed murder the couple. Manning filed for post conviction relief and the state is expected to respond formally to the petition before the Court makes a final decision.
The State of Louisiana said Catahoula schools have earned a performance grade of C for 2023, with Block High at C, Jonesville Elementary at D, Harrisonburg at B, and Sicily Island at C.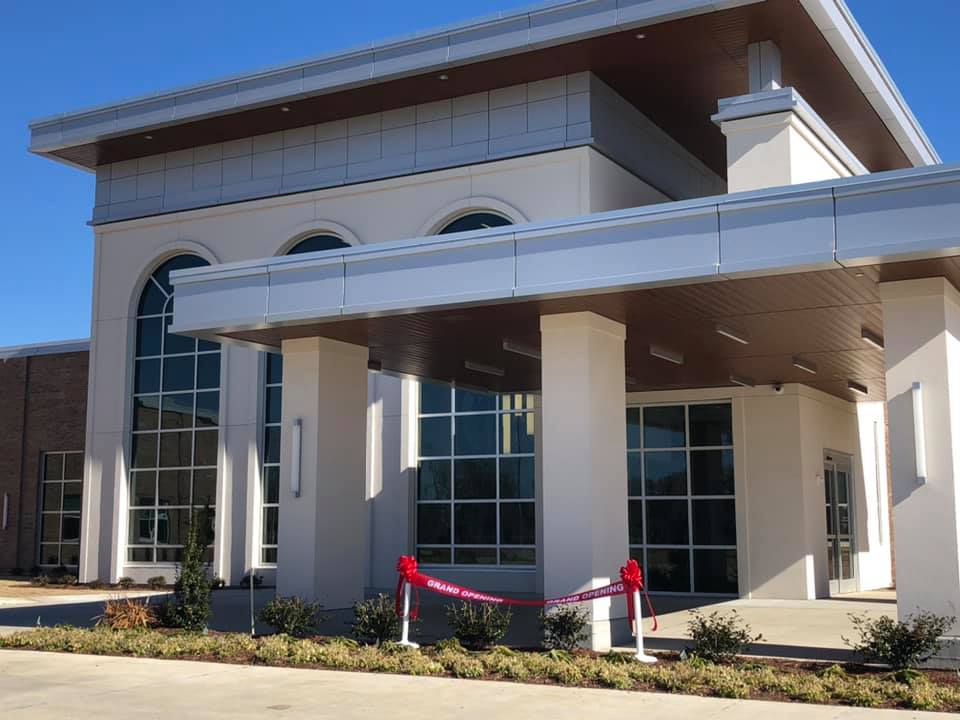 increasing profits
Trinity Medical continues to attract more patients and has increasing revenues. For the fiscal year ending Sept. 30, 2023, the hospital posted a profit of $2 million.
Monterey High School has an enrollment of 393 students K-12. The state says it's performance has improved from a grade of B to a grade of A.
Adams deputies arrested Bryan Melton,51, of Natchez, in Feb. 2020 for possessing meth with intent. Now he's been arrested again for selling meth. Bond is set at $100,000.
The Miss. Bandmasters will hold its annual clinic in Natchez Dec. 6-9. Between 800-1200 people are expected to attend or participate.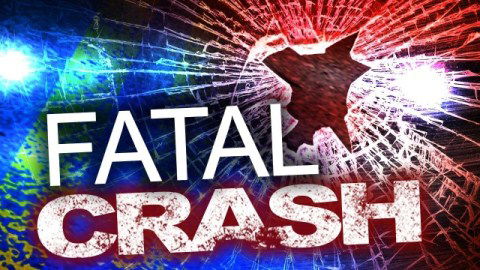 Natchez woman dies in crash
Brittany Davis, 33, of Natchez, was killed when the car she was driving on Hwy. 84 in Franklin County left the roadway and struck a tree. The accident occurred Wed. morning around 2:30 a.m.
CPSO detectives arrested a Fayette man, when he traveled to meet a minor after online communications. The Cyber Crime Unit began investigating the adult subject, after he made contact with the minor online, engaging in lewd conversation. He then made plans to meet, arriving to do so on Nov. 27, at which time he was taken into custody without incident. Arrested was Dayquan Banks, 24, of Fayette, for indecent behavior with juveniles.
The CPSO Cyber Crime Unit began investigating an adult subject, communicating with a minor online in a sexual manner. During the conversation, the subject transmitted sexually explicit photos of himself, requesting the same in return, while engaging in extremely lewd dialogue. After being positively identified an arrest warrant was obtained. CPSO detectives along with members of the Adams County Sheriff's Office executed the warrant at the suspect's residence and he was taken into custody without incident. Arrested was Richard Dylan Collier, 21, of Natchez, for indecent behavior with juveniles and computer aided solicitation of a minor.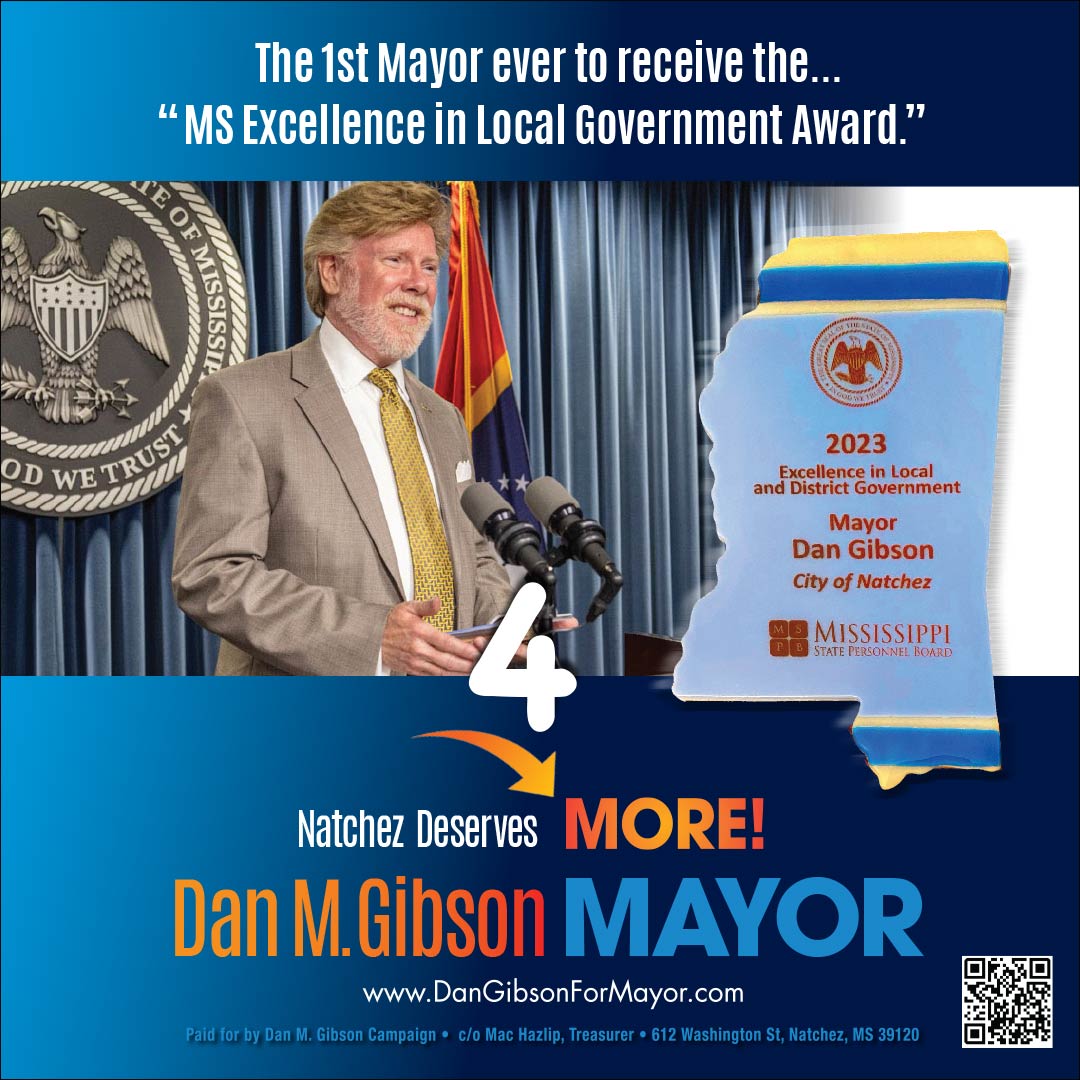 Natchez deserves 4 more years of successful leadership! Volunteer. Contribute. Support. Re-elect Dan. M. Gibson, Mayor! Visit: http://www.DanGibsonForMayor.com. Paid for by the Dan M. Gibson Campaign • Mac Hazlip, Treasurer: 318-267-6419 • 612 Washington Street · Natchez, MS 39120.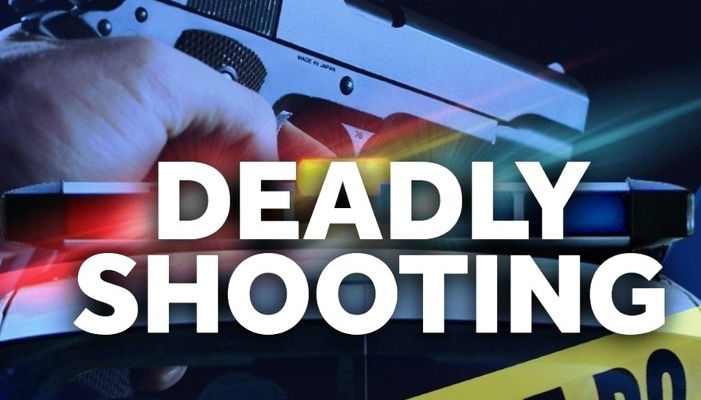 Montebello killing
Terry Lewis, 20, of Natchez, was shot and killed while exiting a car at a home on Ridgewood Rd. Natchez police said the shooter thought he was killing someone else in a case of mistaken identity. Adrian Brown, age not certain, approximately 18-20, will be charged with manslaughter.
The attorney for Jamal Lee Watson asked for a lower bond to get his perp out of jail at a hearing scheduled for Wednesday. Watson was arrested in April for shooting and trying to kill people inside an RV at the Natchez Market parking lot. This July in jail, Watson tried to grab a deputy's taser, wrestled with jailers, injuring one of the staff. In July 2022, he was arrested in Tarrant County, Texas for illegally carrying a weapon. Judge Debra Blackwell denied the request.
Adams deputies arrested Tony D. Chisholm, 43, of Woodville, after he allegedly assaulted a man in Woodville and then tried to escape police by coming to Natchez. Deputies arrested him in possession of a SKS rifle. He had been recently released from custody of MDOC.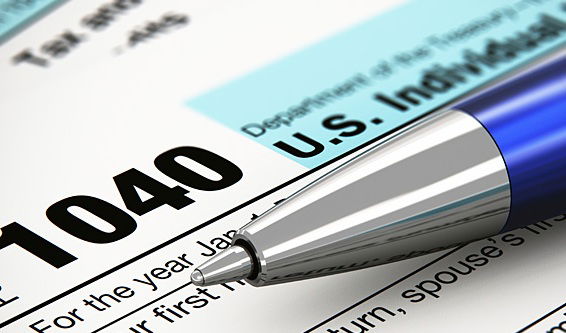 HANDJIS & COMPANY: Public Accountants, Bookkeeping & Accounting, Tax Preparation & Payroll Services. Are you behind on your forms and filing? Let us help you catch up. We prepare and file all forms for all states and U.S. Thorough recordkeeping, monthly and quarterly reports filed for businesses and individuals. Payroll services for small and medium sized companies. Professional and competent. Answering questions, providing advice and solving problems.
Taking the Worry Out of Accounting! 601A Main St., Natchez. Call for the professional help you need now.
601-445-6062, jhandjis@hotmail.com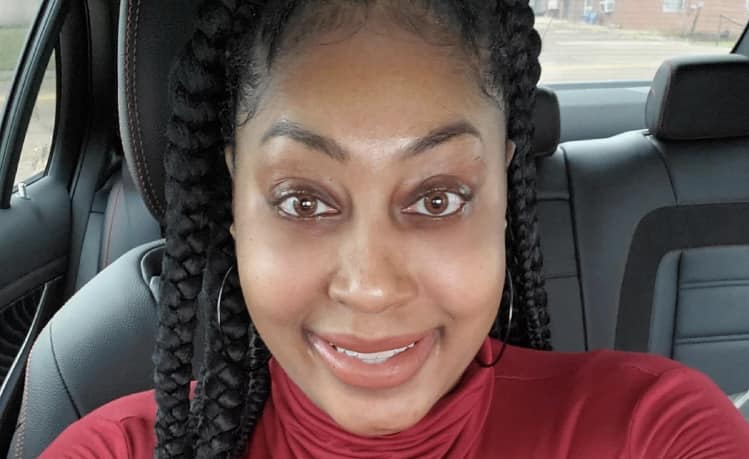 Aleshia Dennis
The Concordia Parish Police Jury will hold a a regularly scheduled public meeting Dec. 11. Part of that meeting will discuss whether to permit a group home for teenage girls at 242 Freeman Road, called the Blossom Therapeutic Group Home. Aleshia Dennis is a psychiatric nurse practitioner, listed as the company's registered agent and applicant. She is a native of Vidalia. She will be at the meeting to answer jurors' questions.
Junior Derozan, 70, of Vidalia, was originally charged with neglect of an elderly person under his care, when his victim was found with serious burns. Now she has died from her injuries, and he has been charged with negligent homicide.
The CPSO Cyber Crime Unit began investigating allegations of indecent behavior directed toward a child by an adult subject. A forensic interview was conducted with the victim, at which time it was learned that the adult subject had exposed himself to the child in a sexual manner while outside a Vidalia residence. At the time of the investigation, the subject was already in custody at the CPSO jail on charges of child exploitation from an October arrest and was rebooked accordingly. Arrested was Allen Harris, 38, of Natchez, for indecent behavior with juveniles, with the victim under age 13.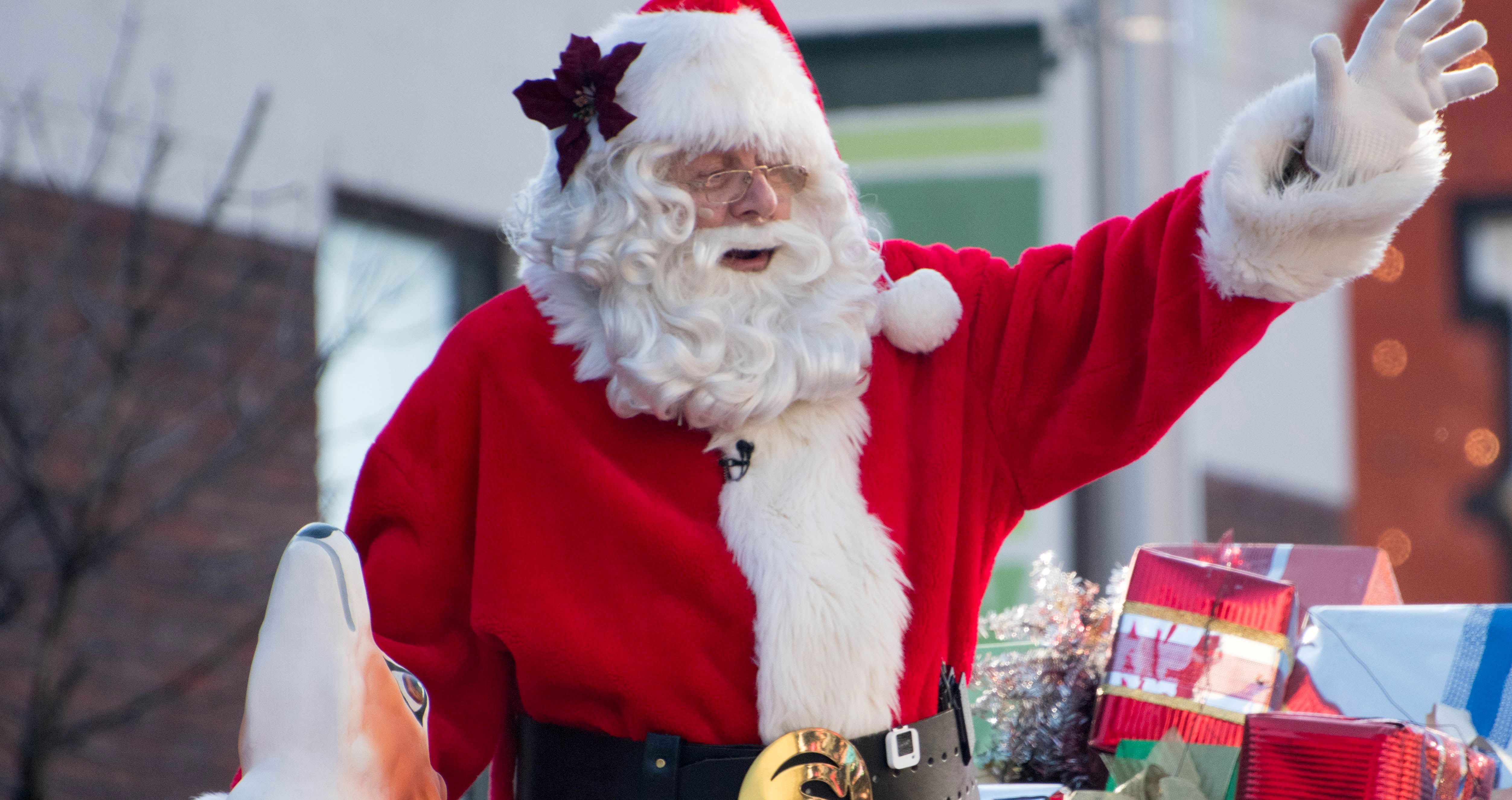 Santa is coming to town
Christmas parades include: Bude-Meadville, Nov. 30, 2 p.m.; Jonesville, Dec. 1, 6 p.m.; Natchez, Dec. 2, 6 p.m.; Vidalia, Dec. 3, 3:30 p.m.; Waterproof, Dec. 8, 2 p.m.; Sicily Island, Dec. 9, 5:30 p.m.; ,Dec. 9, 6 p.m.; and Harrisonburg, Dec. 15, 6 p.m.
Wilkinson supervisors decided to go with AMR for at least another year. The ambulance service will charge the county $180,000 for the year instead of the prior rate of $80,000 a year. The payment subsidizes emergency and non-emergency service.
In Wilkinson County Circuit Court, Judge Carmen Drake sentenced Deyond Adams to seven years suspended after he plead guilty to breaking and entering. He has been ordered to pay $1032.50 in court costs and restitution and will be placed on post release supervision for five years. Defendant Jeremi Bonds requested a lowering of his bond set at $1.15 million. He has been charged with drive by shooting, conspiracy to murder, shooting into a dwelling and felony malicious mischief. Drake reduced bond to $605,000. D'Vonte Evans plead guilty to aggravated assault and received seven years in jail and five years suspended plus five years on post-release supervision. He is to pay $2182.50 in fines and court costs and $75,000 in restitution. Zychaun Van Norman plead guilty to drive by shooting. He will serve five years in jail plus 15 years suspended, be assessed $4182.50 in fines and court costs and $75,000 in restitution. Braylon McQuirter plead guilty to accessory after the fact and received 10 years suspended, five years post-release supervision, $682.50 in court costs and $75,000 in restitution.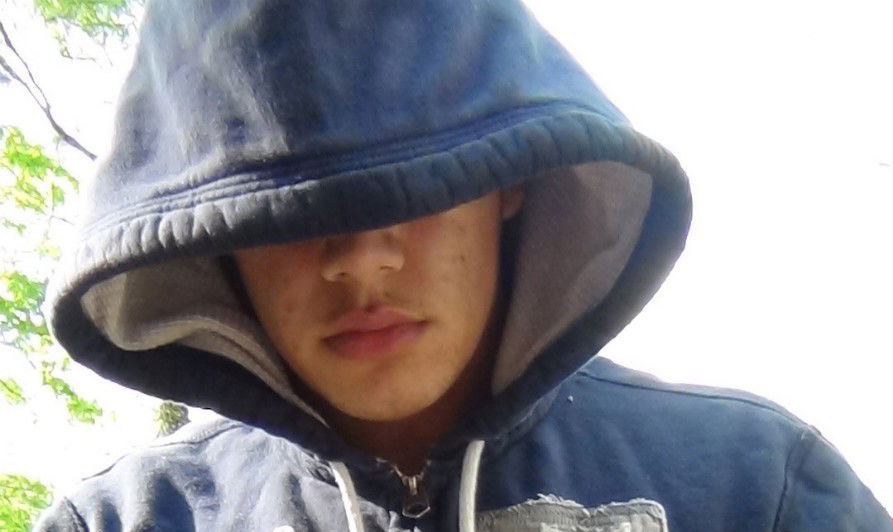 Hoodies banned
Catahoula parents went to their school board meeting to complain that the ban on hoodies in schools should be reversed. But the board plans to keep the new policy as a way of improving security. School administrators say hoodies allow kids and visitors to hide who they are. And in case of violence or misbehavior, it's hard to identify the perpetrator on camera. The policy went into effect this month. The district publicized the change through FB, the Catahoula News Booster and sent a letter home with students. But some parents remained angry over the decision.
A Miss. Legislative PEER review of the Natchez-Adams School District found that the district was purposely inflating grades of students, giving the kids A's and B's they did not deserve. The deception led students, families and the public to believe students had achieved proficiency in math and language arts, when performance tests revealed the exact opposite, that students in grades 3-8 did not have the skills they needed, and the district was using the grade inflation to mask the truth about its failures. Only 8-35% of students displayed proficiency, at-grade level skills, depending on the grade and subject matter. On average, proficiency was under 25 percent district wide. The Legislative review did not comment on whether the grade inflation was fostered by teachers themselves or promoted by the administration as a mandate. But the problem was found in all grades 3-8, but especially more severe and widespread in grades 6-8. The school district was informed of the review findings in October, but so far, neither the school board nor the administration has made the state's criticisms and audit findings public. The PEER report is available online. https://www.peer.ms.gov/.../peer.../rpt693_Instruction.pdf
Miss-Lou car dealer Brett Oubre plans to move his Natchez Chevrolet GMC to John R. Junkin Drive on the lot next to Dairy Queen. He will construct a new building on the site.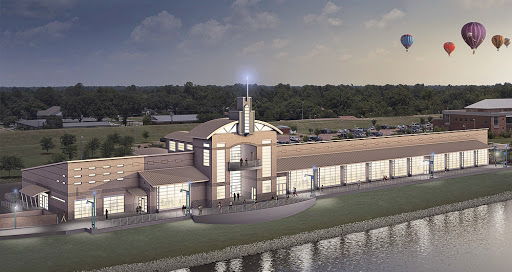 Vidalia Conference and Convention Center is the optimal location for the event to remember. Located along the bank of the Mississippi River in Vidalia, La., directly across the river from historic Natchez, Miss., adjacent to the Clarion Suites Hotel and just north of the Riverfront RV Park. 20,000 square feet of rental space for conventions, parties, exhibits, weddings and special events.
Call 318-336 9934 for more information. www.vidaliaconventioncenter.com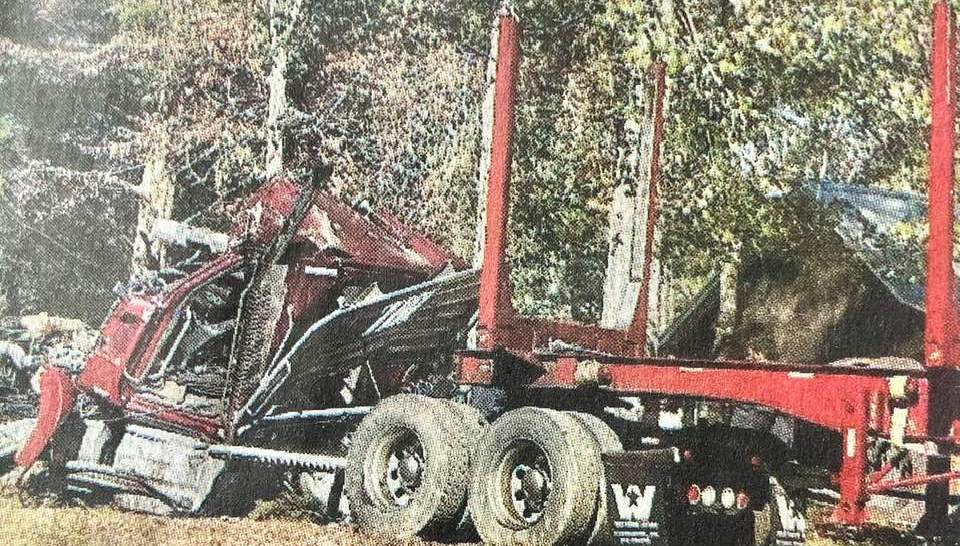 Fatal accident
Jesse Lee Reynolds, 47, of Brookhaven, was driving southbound on Hwy. 563 near the Buffalo community in Wilkinson County, when he crashed his rig. Reynolds was killed in the accident.
Southern Designs has discontinued operations in Vidalia and closed its doors. The owner plans to work with partners to convert his Natchez K-Mart building to a climate controlled storage facility.
Fayette police said Jarvonti Doss, 26, and Kelvion Tenner, 23, both of Fayette, exchanged gunfire at a local c-store Thanksgiving night. Both men were wounded and will be charged with aggravated assault. Doss' wounds were more serious and he was airlifted out for treatment. Tenner was treated locally at the Jefferson County Hospital and then put in jail.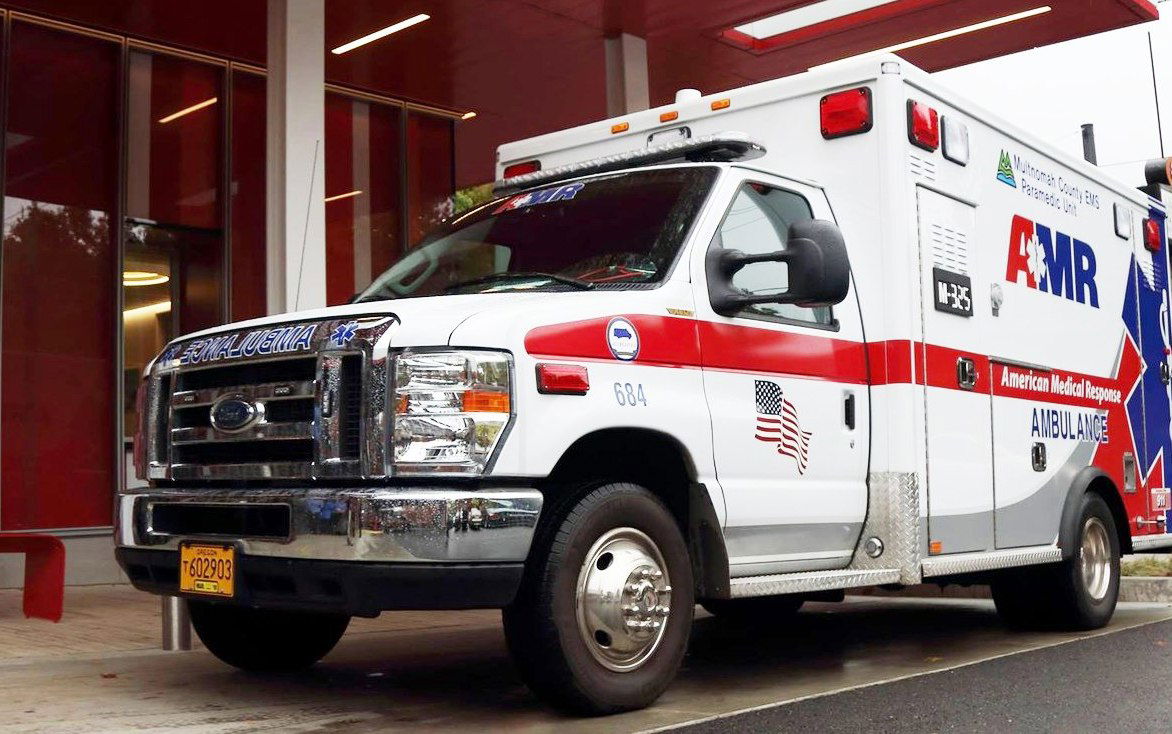 Ambulance costs increase
AMR has been charging Wilkinson County $80,000 a year for ambulance service. But the company has not increased its charges to the county since 2008. Effective Nov. 1, AMR will charge Wilkinson $180,000 a year. Supervisors didn't budget an increase. So they may rebid the service. AMR says it plans to increase the cost another$100,000 in October 2024. This news left supervisors in shock. The big increases had supervisors wondering where they'll get the money for a $200,000 increase in costs.
The Mississippi Court of Appeals has ruled that Marcel Smith's trial for conspiracy to murder and first degree murder was conducted properly by Judge Al Johnson in June 2022. Smith, of Wilkinson County, shot and killed Carl Newton as part of a revenge killing in 2018 on Natchez Street in Woodville. Smith's appeal argued that Johnson committed two procedural errors, rejecting a late request for a continuance and allowing an officer to testify. The appeals court disagreed and said the conviction and sentence will stay in place. Judge Johnson sentenced Smith to 20 years for conspiracy and life for the murder, sentences to be served concurrently.
Adams County deputies now have in jail Gregory Hunt, 35, of Franklin County, after he allegedly beat and raped his ex-girlfriend. Hunt surrendered to authorities.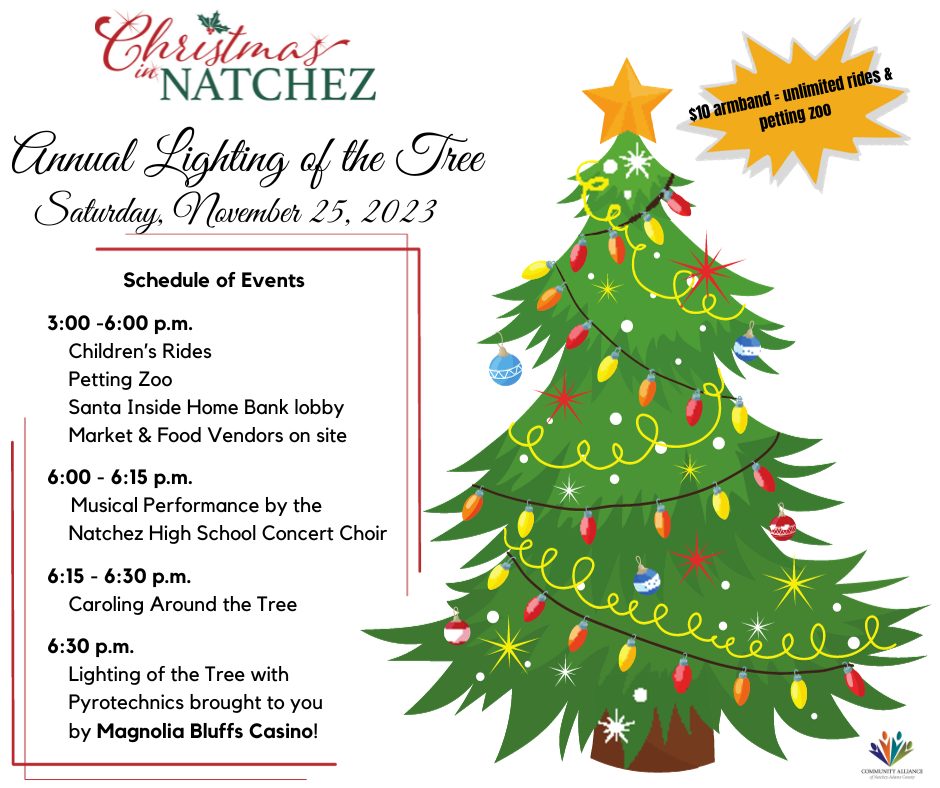 Christmas in Natchez begins
Judge John Reeves sentenced convicted murderer Brad Dosher to 40 years in prison for the manslaughter killing of Dosher's own father and 15 years to be served concurrently for felon in possession of a weapon. Dosher is already in Angola serving 10 years for aggravated flight from an officer.
Adams County reports 10,070 workers with jobs, up 70 jobs from a year ago. Concordia Parish has 6,626 people employed, down 37 jobs compared to last year at this time.
Chris Kent is returning as Superintendent of Education after Franklin County's School Board voted to hire him as a part-time retiree. The decision came during last week's meeting of the Board, allowing Kent to serve the district while still drawing his retirement from the Public Employees Retirement System. Retired employees have the option of returning to work in the public sector and still draw their retirement as long as the employees works part-time and waits at least 90 days before working back in the public sector. The contract Kent and the School Board agreed to runs from Dec.1-June 30, 2024.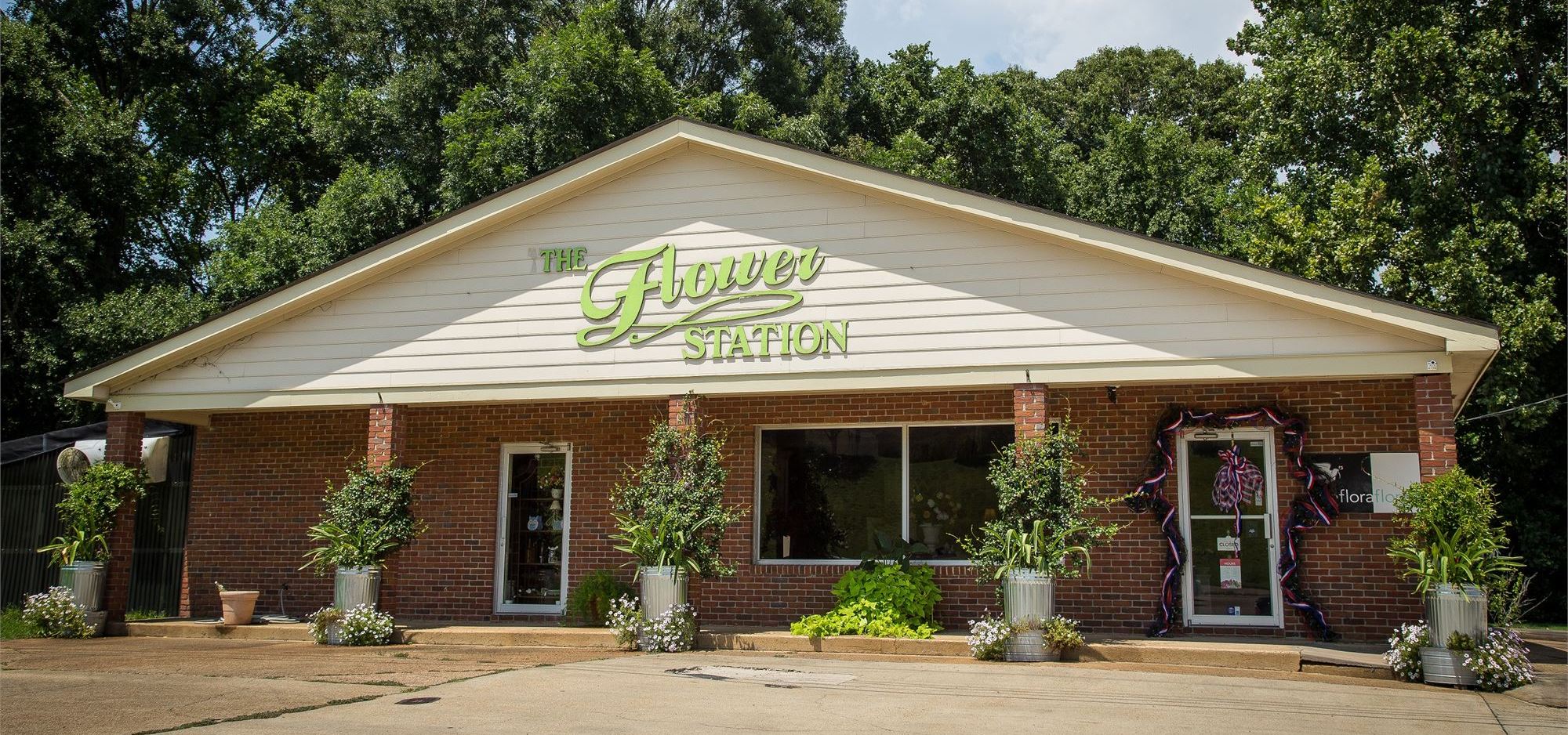 THE FLOWER STATION: 387 John R. Junkin Dr., Natchez. All occasion florist. Decorate through the seasons and holidays with us! See our Christmas arrangements and decorations for your home or for a gift. Live green and flowering plants from our own greenhouse. Mylar balloons. Balloon and flower bouquets. Each gift of flowers is lovingly and creatively chosen and arranged. So much beauty and wonderful decor!
Prompt, professional and courteous delivery. Order online at theflowerstationms.com 601-442-7224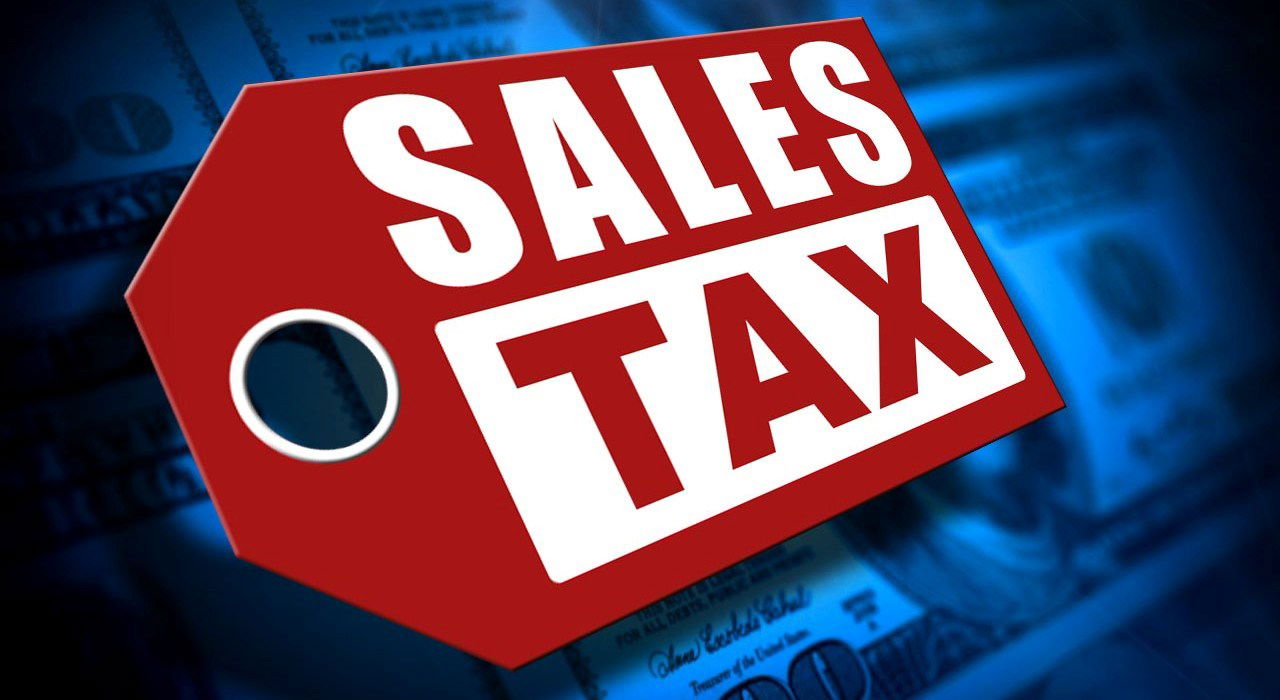 Collections drop
Natchez sales tax collections declined 6.4% in October compared to October 2022. For the period July-October collections fell 5.2% compared to July-October 2022.
The Vidalia Police Department responded with the Vidalia Fire Department to a home located on Walnut St. Upon arrival, officers discovered there was an elderly female who had suffered burns down the right side of her body beginning at her hairline extending down to her hip. After being evaluated at Trinity Medical Center, the burn victim was airlifted to a burn center for further treatment. After the investigation began, it was found that the victim suffers from dementia and was left alone in the home. This case is ongoing and more arrests are pending. Arrested was Junior Derozan, 70, for abuse and neglect of an adult and cruelty to the infirm.
Adams County Deputy Wes Stroud responded to a call from a home in The Meadows subdivision and performed CPR on a five year old boy who had fallen into a swimming pool nearly drowning. Stroud was able to save the boy's life. The child is recovering in a Baton Rouge hospital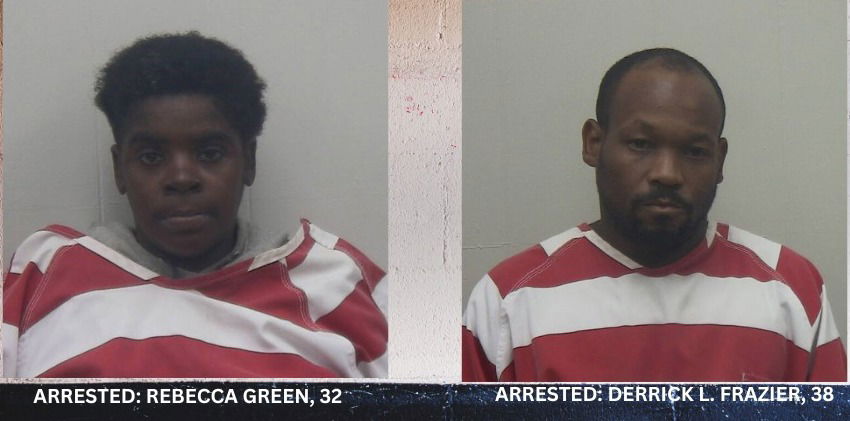 Ferriday couple arrested
The CPSO Cyber Crime Unit began investigating allegations of a child being sexually abused, after being notified by mandated reporters. Based on the evidence, two subjects were taken into custody on Friday, November 17th and booked into the CPSO jail. The child received medical treatment, was removed from the home and placed in the safety of another. The CPSO worked with the Ferriday Police Department on the case. Arrested were Derrick L. Frazier, 38, of Ferriday, for first degree rape of a victim under age 13, and Rebecca Green, 32, of Ferriday, for principal to first degree rape of a victim under age 13, cruelty to juveniles, failure to report felonies and sexual abuse of a child.
The Homochitto National Forest announced that it is temporarily lowering the water levels at Okhissa Lake by approximately 12 feet so workers can make some needed repairs. Workers will be repairing a damaged gate, necessitating the drawdown of the lake. The drawdown should take about three to four weeks to reach the needed levels. The time needed to repair the gate will be determined once the drawdown is complete. With the lower water levels, boaters should expect at some point that they will not be able to use the north boat ramp.
In runoff voting, La. State Representative C. Travis Johnson won re-election with 52% of the vote. In Concordia, Kenneth Wayne Simpson won the Police Juror Dist. 2 battle and Cornell Lewis won the Police Juror Dist. 3, Place B race. Tax measures supporting the local schools and Fire Dist. No. 2 passed. In Catahoula, Micah Hughes won the Police Juror Dist. 2 contest and Donald Myers the Police Juror Dist. 4 race.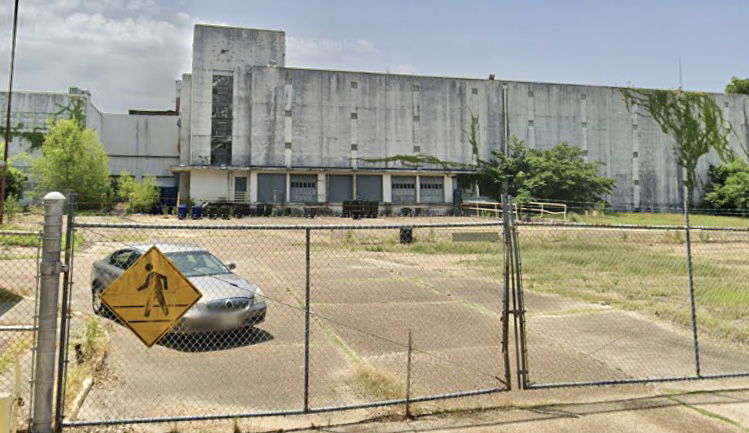 Lawsuit settled
Titan Tire closed in 2001, but the company was still obliged to pay rent to the City of Natchez for the property. When Titan stopped paying the rent unilaterally, the city filed suit. Now the parties have agreed to settle the dispute, with Titan paying $725,000 as a final payment.
The Concordia Police Jury heard about a proposed solar farm in its meeting this week. The farm would be approximately 2,000 acres and produce 200 megawatts of energy. No personnel will be located on the solar farm, but the premises will be monitored seven days a week, 24-hours a day from a Florida operational center. If an alarm goes off at the operational center, two or three people will attend to the farm. Those people oversee multiple farms. Audience members and jurors quizzed Ric Morley with Next Era Energy Resources, the company proposing the farm, on the benefits the business venture. The company said the farm would bring the parish as much as $700,000 a year in property taxes. But Assessor Jeannie Archer said such a estimate was way overblown.
Dr. Susan Jenkins and Natchez Mayor Dan Gibson have been honored with Excellence in Government Awards by Gov. Tate Reeves. Jenkins works for the Miss. Department of Health.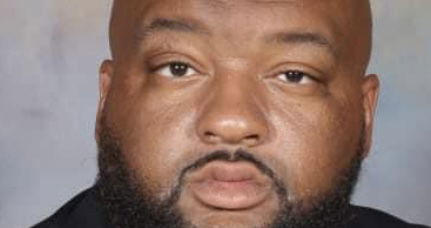 Wilkinson principal dies from auto injuries
Wilkinson County High Principal Robert Benson Jr. has died. He sustained serious injuries on Nov. 1 when his vehicle collided with a large semi truck. Benson was well loved by the students, faculty and parents of the Wilkinson County community. He was also known for his outstanding play on the Alcorn State football team. Robert like to pretend he was rough and tough. But he had a heart of gold and loved his students and served as a father figure to many who loved him in return. He was just 34.
Natchez aldermen approved a contract for $699,000 with Smith Painting and Contracting as the only bidder for Phase 1 of the renovation of the Natchez Convention Center. The entire cost of the convention center renovation is expected to be approximately $3 million. Aldermen also approved the bid of $299,000 from Hope Enterprises for renovations to the Natchez Civic Center. Aldermen plan to meet with MDOT soon. The state wants the city to consider building at roundabout near John Quitman Parkway.
The Vidalia Police Department received a phone call concerning shots being fired in the area of North Magnolia and Florida Tuesday evening, Nov. 14. Officers quickly arrived and began investigating this matter. During this investigation, the police department received another phone call concerning people running from North Oak towards the old ball fields. With the assistance of the Concordia Parish Sheriff's Office and Ferriday PD Chief of Police, Sam King, officers were able to apprehend the subjects running by the old ball fields. Three juveniles have been arrested.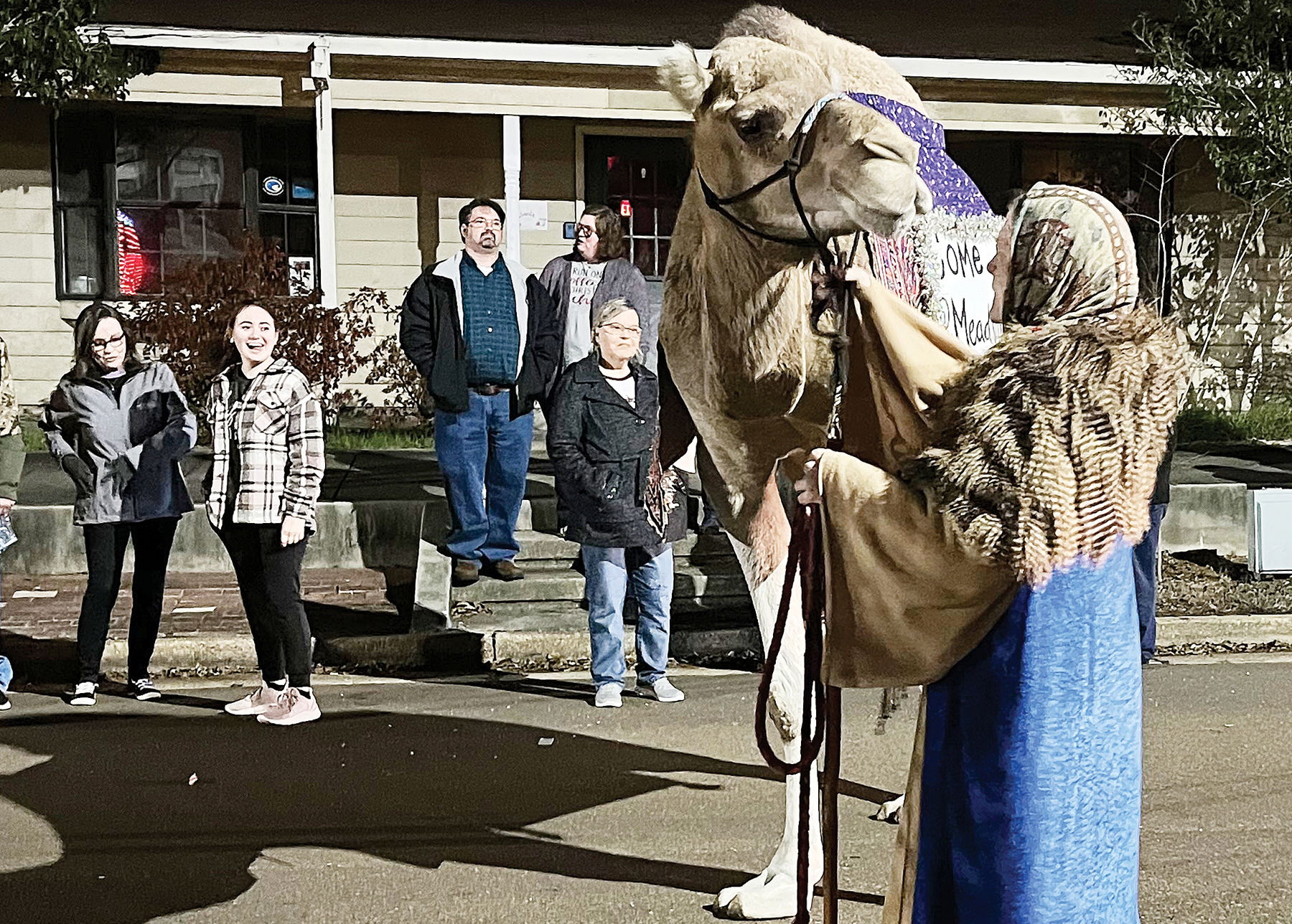 Live camel at nativity
Meadville Methodist Church once again plans to add more life to its live nativity scene with the guest appearance of Frank the Camel. Frank starred in the church's live nativity scene last December, in addition to taking part in the local Christmas parade. This year, the camel can be seen at Meadville Methodist's live nativity scene on Nov. 30, immediately following the Christmas parade. The nativity, which will be located in the church's outdoor pavilion area, will also feature the Franklin County Elementary School's Honor Choir and a petting zoo.
The Bude and Meadville Christmas Parade will be held Nov. 30, at 2 p.m.
Jonathan White, 29, of Baton Rouge, was arrested at a Maples St., Natchez, home, wanted in Louisiana on kidnapping, auto theft, aggravated flight and other charges. He fled from La. State Police at high speed and was captured by Adams County deputies. He will be extradited to Louisiana.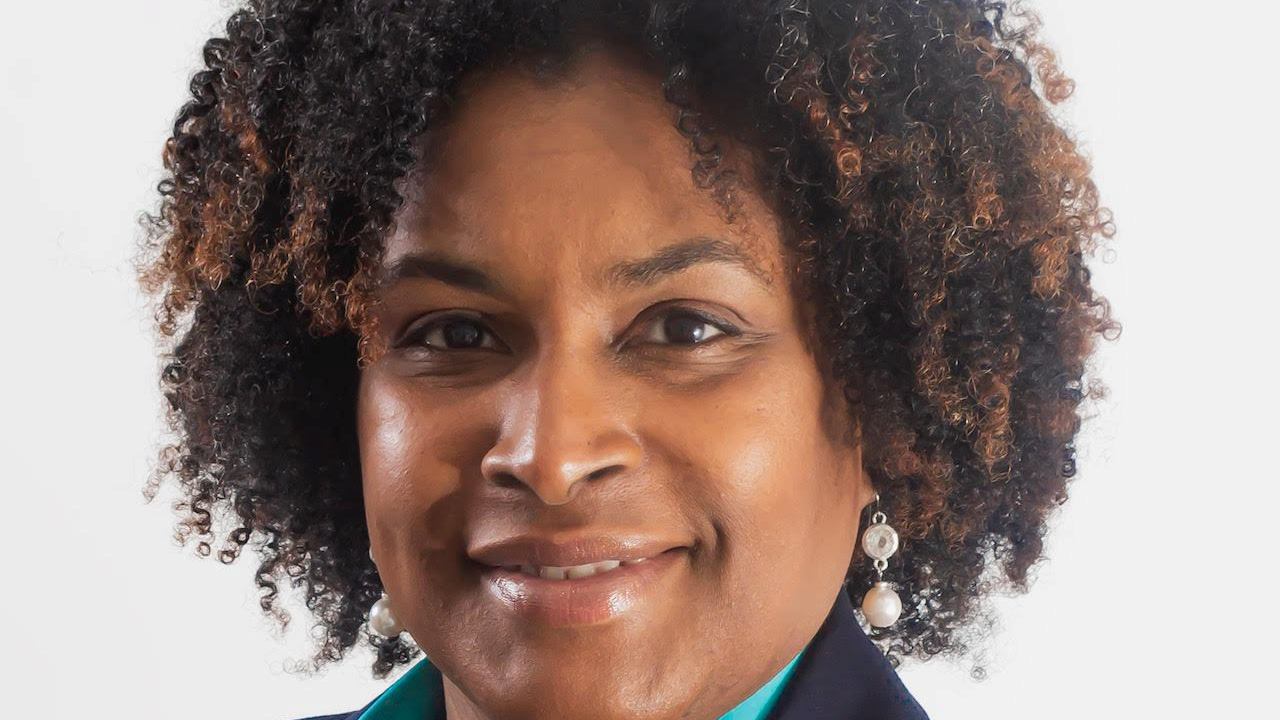 Wilkinson criminals sentenced
Judge Carmen B. Drake sentenced several defendants in Wilkinson County Circuit Court. Renicia Green plead guilty to two felonies. Green received 10 years with 5 years suspended for introduction of contraband into a penal facility plus 1 year for contributing to the delinquency of a minor, the second sentence to be served concurrently. He will be on 5 years post release supervision and pay $2172 in fines and court costs. Kenneth Gibbs was allowed to plead down from felony aggravated assault to misdemeanor simple assault. He will participate in an anger management course and pay $450 in fines and court costs. Derrick Jones plead guilty to forgery. He was sentenced to 5 years with all 5 suspended. He will be on 5 years post release supervision and pay $1200 in fines and court costs and $1500 restitution by Jan. 6, 2024.
The Natchez-Adams County Chamber of Commerce 2023 award winners are Ben Hillyer for Man of the Year and Nicole Harris for Woman of the Year. Businesses of the Year recognized are Magnolia Bluffs Casino and Silver Street Gifts.
Vidalia residents and businesses should receive their electricity rebate checks next week.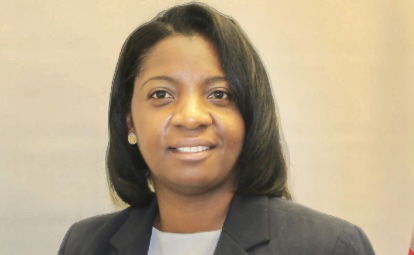 Supervisor Angela Gibson
Adams County supervisors voted to fill a vacancy at justice court. The court has three clerks now but normally operates with four. Supervisor Angela Hutchins said the court has previously operated with three satisfactorily, and due to budget constraints, should continue to operate with three. Supervisors Gaines, Wilson and Middleton voted to hire the fourth clerk. Gray was absent.
Weston Sparrow and Ryan Porter and Natchez Disc Golf sponsored a weekend competition at Duncan Park that drew 80 participants. Fundraising efforts were successful, with $4,500 raised. An additional $1,500 is needed to bring the 9-hole course to North Natchez Park.
Tuwona Lollis, 41, of Woodville, was arrested and extradited to West Feliciana Parish, after she allegedly stole almost $20,000 from Fred's Travel Center, where she worked as a clerk. Deputies said she stole the money from fuel and lottery ticket sales from July-October of this year. Charged with felony theft, she was released on a $25,000 bond.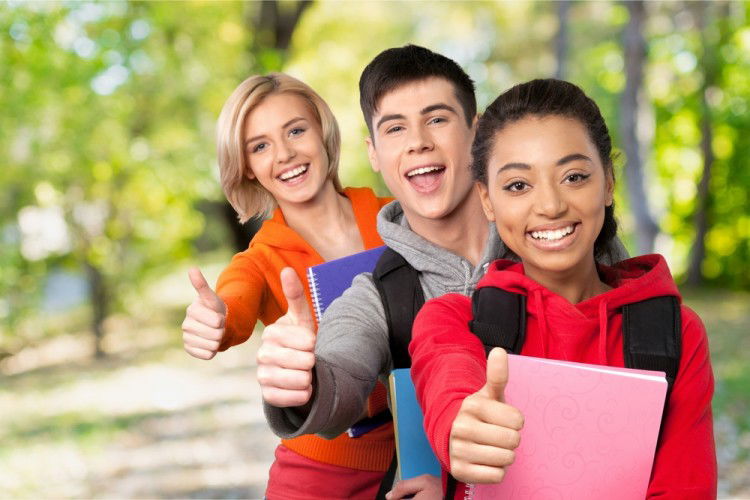 Concordia schools improve
The Concordia Parish Schools have improved their school performance scores, resulting in some schools earning a higher overall grade. The 2023 grades included: Monterey A*, Concordia Education Center A*, Vidalia High B, Vidalia Upper Elementary B*, Ferriday High C*, Vidalia Junior High C*, Vidalia Lower Elementary C, Ferriday Upper Elementary D*, Ferriday Lower Elementary D* and Ferriday Junior High F (*schools earning a higher letter grade than last year).
The Vidalia Fire Department will begin flushing fire hydrants on Nov. 27. This may cause the water to be discolored in the area where the flushing is taking place. The water will be safe for consumption at all times. This procedure will take approximately four (weeks to complete.
Christmas in Natchez runs Nov. 25-Dec. 25. For events, go to christmasinnatchez.org or visitnatchez.org.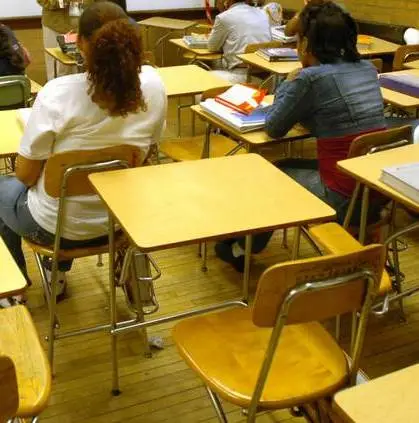 Missing school
The Miss. Department of Education says chronic absenteeism is defined as missing 10% or more (18 days) of a school year for any reason. Any student who misses 50% or more of a school day is considered absent. Natchez-Adams School District has 3004 students, and 554 were chronically absent in the past year, 18.44%.
Concordia deputies arrested Bill A. Graham, 44, of Ridgecrest, for possession of and intent to distribute drugs as well as possession of drugs in the presence of a minor. In 2022, he was arrested for possession of drugs, felon in possession of a weapon, and obliteration of a serial number on a gun. He remains in the parish jail.
The Nov. 18 Concordia ballot includes three local races: Representative District 21 (C. Travis Johnson, Jamie Davis), Police Jury District 2 (Kenneth Wayne Simpson, Raymond T. Riley) and Police Jury District 3, Place B (Scottie Whittington, Cornell Lewis).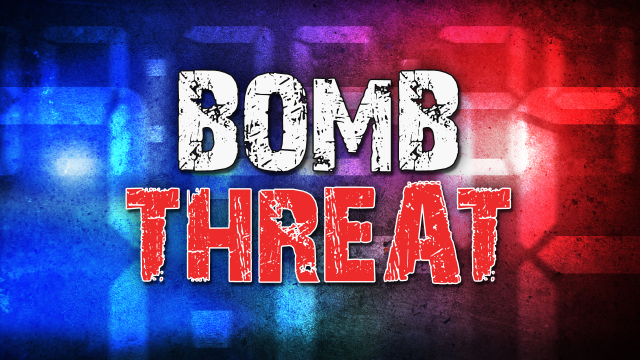 No arrest yet
Ferriday police said a student left a message of a bomb threat on the campus of Ferriday High on Friday morning. Police Chief Sam King said the threat was "non-electronic." The school was evacuated. No bomb was found.
Natchez sales tax collections for July-September 2022 were $1.52 million and for 2023 $1.45 million.
Adams County is advertising for a county administrator again. Chancery Clerk Brandi Lewis has been serving as interim. The county is also hiring an IT person.
The Miss-Lou Military Museum and Veterans Welcome Center, 107 Jefferson Davis Blvd., Natchez will hold a grand opening and ope house Nov. 12 from 12-2 p.m. The event is organized by the Home With Heroes Foundation and Natchez Mayor's Veterans Task Force. Call Mark LaFrancis 601-442-0980 for info.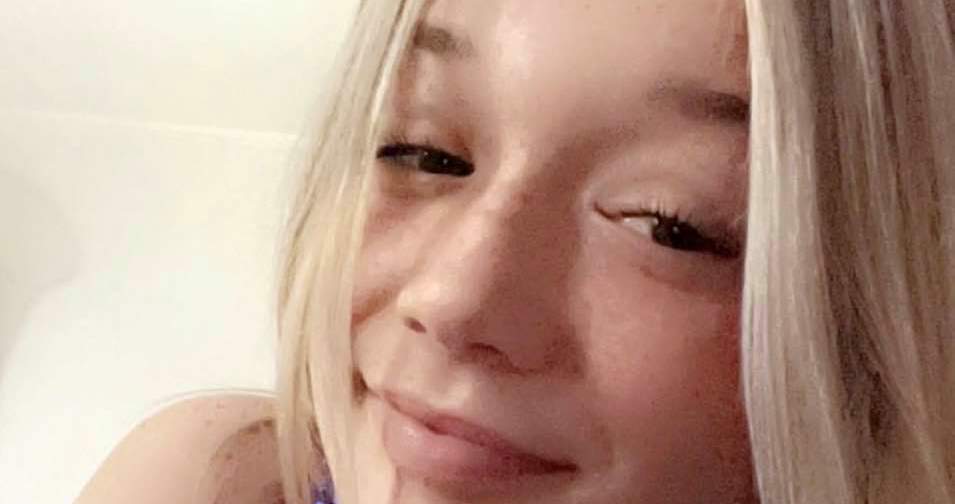 Missing teen
Catahoula Sheriff's deputies say Mallory Nations, 15, has been reported missing. She was last seen in Clayton on Nov. 9 at 7:15 a.m. Nations may be in Concordia. If you know of her whereabouts, contact law enforcement.
Northeast La. Substance Abuse agency provides drug counseling, parenting and anger management therapy, drug screening for teens and adults. The non profit works with the courts and the Dept. of Children and Family Services. The agency will soon open an office in the Catahoula courthouse in Harrisonburg.
Franklin County native Robert James Washington was inducted into the Alcorn State University 2023 Sports Hall of Fame at a banquet and ceremony held on Oct. 27. Washington, a graduate of Franklin County High School, played football at FCHS, Alcorn State University as well as with the Seattle Seahawks and the Pittsburgh Steelers.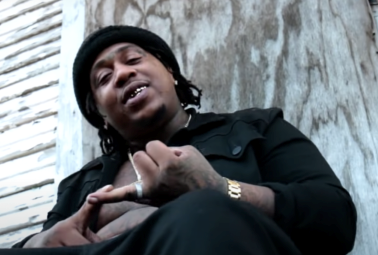 Rapper's conviction and sentence upheld
A La. appeals court has ruled that Natchez rapper Jordan Johnson did in fact shoot and kill Da'John Mitchell in 2018 at a Jonesville Club. The court confirmed both the conviction and the sentence of life plus 20 years without DA Bradley R. Burget, Seventh District said, "Serving on a jury is never easy. When the trial involves a homicide, the responsibility for weighing the evidence is of the utmost importance. The jury seated in defendant Jordan Johnson's case, did their job with distinction. I'm pleased the 3rd Circuit affirmed their unanimous verdict," said Seventh Judicial District Attorney Bradley R. Burget. "I'll leave the more frivolous, obviously unfounded, aspects of the appeal for others to consider. We're satisfied that justice was served and now there can be closure for all." Johnson was performing at the Suga Shak when Mitchell allegedly bumped into a member of his entourage. Johnson reportedly drew a .380 and shot Mitchell in the back then four more times after the initial shot.
CPSO Jail Warden Michael Brescher used CPR to save the life of an unresponsive person at the parish correctional facility on Oct. 17. Sheriff David Hedrick has recognized Brescher for his heroic aid.
Senator Cindy Hyde-Smith has introduced a bill that would bring Historic Jefferson College and the Grand Village of the Natchez Indians under the auspices of the National Park Service and the Natchez National Park. The National Park Service has not said whether it favors the idea. The transfer would also need the approval of the Mississippi Legislature.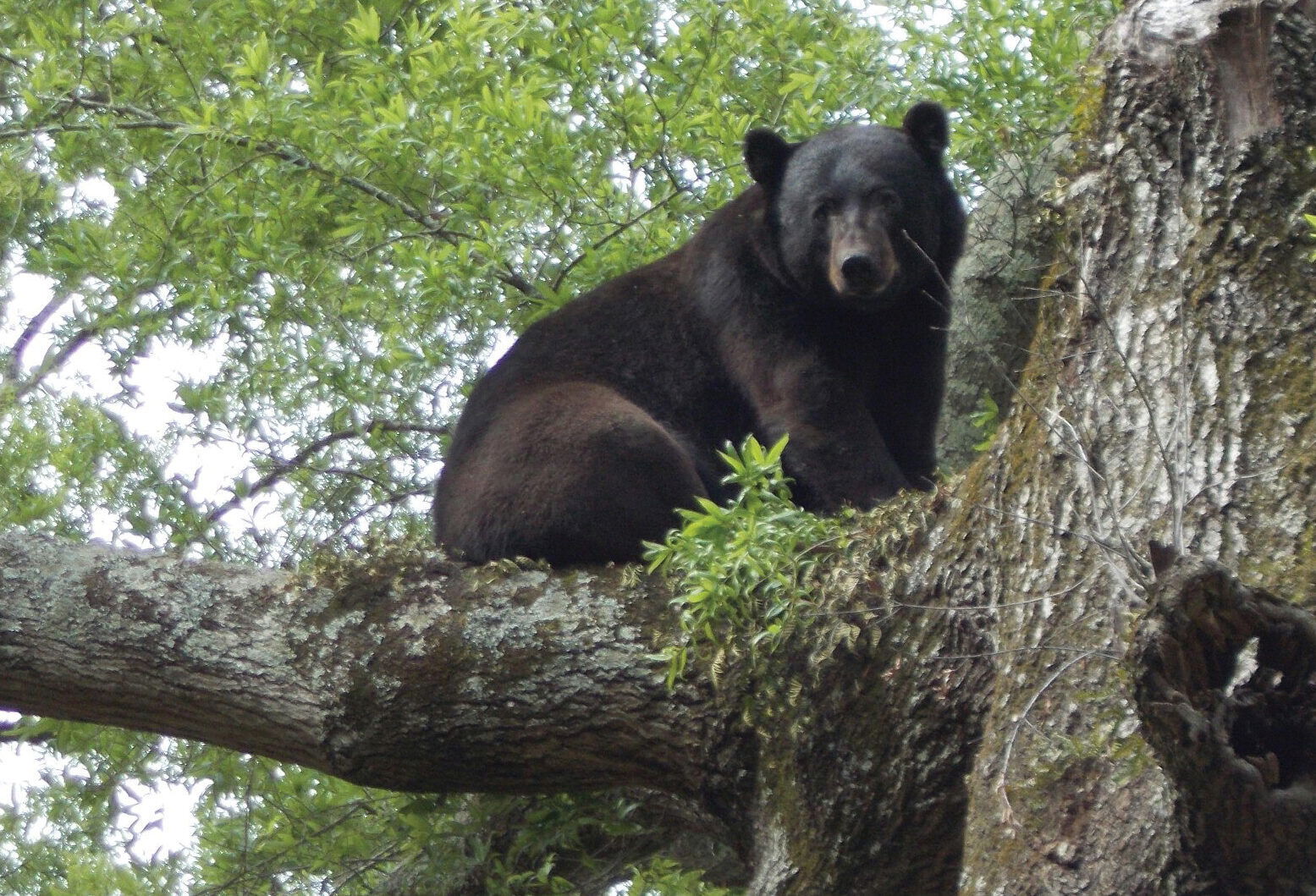 Just 10 bears can be harvested
Louisiana took a very conservative approach when establishing its two week black bear hunting season this December. The state will allow only 10 bears to be harvested. This low limit has upset farmers who say there are so many bears in places like Tensas Parish, the bears have become a pest. Officials have identified four distinct bear populations in the state. Those populations are large enough now that they can reproduce within their own groups without outside help from nearby groups. The bear habitat has been expanded through conservation and small numbers of Louisiana black bears have been noticed even in Wilkinson County and Northwest Mississippi. Scientists are tracking the movements of the bears with radio collars and wildlife cameras. While the bear population dropped to 80-120 bears statewide in the 1950s due to hunting, the scientists believe that the statewide population is now more than 200, with the largest numbers in Tensas Parish and the Atchafalaya River Basin. While farmers and hunters are reporting sightings of many bears, wildlife officials believe the total number of bears is small and many of the sighting reports are a single bear seen multiple times. They base this conclusion on the tracking data of both males and females with cubs.
Vidalia Methodist Church will begin rebuilding soon. The church burned to the ground in 2021. The new church will be built in several phases. Some of the new furnishings have been donated to Vidalia Methodist by a church in Shreveport that closed. Those furnishings are currently in storage. The Methodists will continue to use Vidalia Presbyterian until their new church is built.
The Roxie Fire Department will purchase new gear after receiving approval to spend up to $25,000 of its rebate funds during this week's meeting of the Franklin County Board of Supervisors. The department plans to purchase seven sets of turn-out gear, as well as two spotlights to go on top of one of the fire trucks.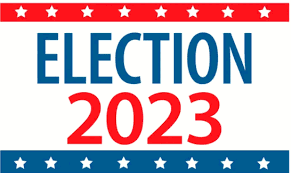 Cotton, Patten and Givens win
With all three counties reporting in the District Attorney's race, Tim Cotton won with 9223 votes and Shameca Collins received 6960 votes. Adams County election returns included: Sheriff (Travis Patten 5132, Curtis Davis 3352), Circuit Clerk (Eva Givens 4979, Daye Dearing 3327), Dist. 2 Supervisor (Kevin Wilson 1288, Francis Ransom Jr. 497), Dist. 4 Supervisor (Ricky Gray 1293, Jacquetta McCranie 283), Justice Court Judge South (Danny Barber 1966, Jack Blaney 1157. Timothy Blalock 948, Mary Francis Willard 295).
In 2022, Congress awarded 6888th Central Postal Directory Battalion its Gold Medal for meritorious service in 2022 honoring the Black servicewomen who served in Europe during WW2 organizing and delivering military mail and packages to our armed forces. The Natchez National Cemetery recently held a ceremony to honor Louise R. Bruce, a member of the 6888th, who was posthumously recognized. The group laid a wreath on her grave with a small sign that reads: "6888: Congressional Gold Medal."
The Roxie Fire Department will purchase new gear after receiving approval to spend up to $25,000 of its rebate funds during this week's meeting of the Franklin County Board of Supervisors. The department plans to purchase seven sets of turn-out gear, as well as two spotlights to go on top of one of the fire trucks.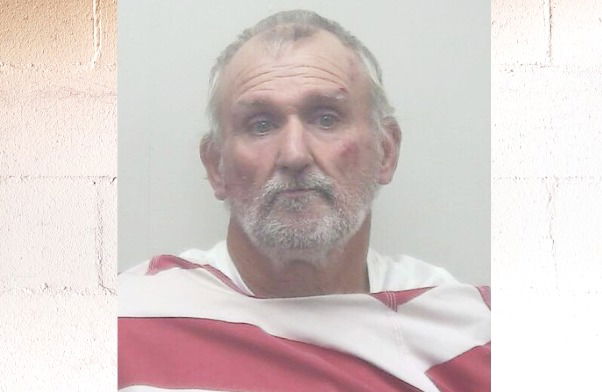 William S. Maxie
The CPSO began investigating an adult subject, who transmitted unsolicited lewd communications to multiple Vidalia minors by way of social media. Detectives took over the chat, which lasted most of the day, with him engaging in extremely sexually explicit dialogue and making plans to meet the child Friday. During the chats, he also expressed his intent to engage in sexual activity with the minor, even if they weren't willing to. He arrived in Vidalia, at which time he was met by detectives and taken into custody without incident. He was found to be in possession of a hatchet, filet knife and suspected methamphetamine. Arrested was William S. Maxie, 55, of Natchez, for attempted second degree cape, four counts of computer aided solicitation of a minor, four counts of indecent behavior with juveniles and possession of drugs.
Dr. Ronnie Nettles retired as president of Co-Lin in 2018. But now he's taken an interim post as head of the Natchez campus, while the college looks for a permanent Dean. Nettles and his wife live in Brandon, but they still own a lake house on Lake Concordia, which they will use while he's doing his fill-in work.
Catahoula Deputies Dewain Littleton and Chris Ahmed followed up on a driver speeding through the parish to make a drug bust on Shannon Butler for possession of 21 hydrocodone pills, 13 grams of meth and $5,000 in cash. Butler was charged with speeding, driving under suspension, possession of drugs and drug paraphernalia and introduction of contraband into a penal facility.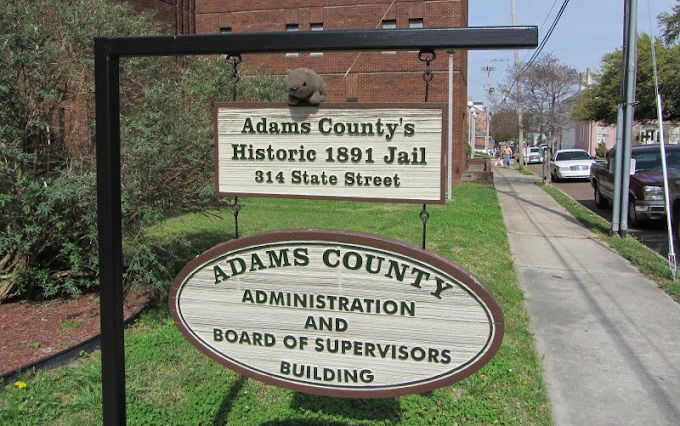 Supervisors hear residents' concerns
Several Adams County residents showed up at the supervisors' meeting to ask questions and raise issues about a proposed oilfield waste disposal site planned for land near Sibley owned by Supervisor Kevin Wilson. The residents expressed health and safety concerns, worries about truck traffic and noise. Supervisors have no role in the permitting process other than to acknowledge there are no zoning problems with the proposal. The county does not have zoning. The Miss. Department of Environmental Quality actually does the permitting. Supervisor Wilson did not participate in the discussion, as he was advised by Board Attorney Scott Slover to leave the meeting room to avoid any conflict of interest. Supervisor Ricky Gray then criticized Wilson for sitting through an earlier meeting and answering questions on the subject. Gray said Wilson should not use a public meeting or his supervisor's post to promote Wilson's private interests. Wilson could not respond to Gray's charges because he was no longer in the room.
Natchez State Park has completed updates to ten cabins in Natchez that should be ready for reservations in early 2024. Park staff have a short punch list to finish and furniture to set up.
Harrisonburg has received a grant to build its Steamboat Park adjacent to the river. A splash pad has been installed. Next will be a slip resistant play surface, additional playground equipment and restrooms. A seating area is planned to view the river. There will be a multi purpose athletic court, signage, picnic areas, nautural grass and a walking-hiking trail. The village expects to do the work in phases. The state has allocated up to $300,000 for the project and Harrisonburg must allocate a like amount to fulfill the grant specifications.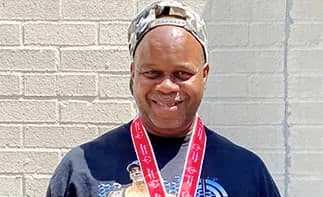 Thomas Luckett
Thomas Luckett has been chosen to be the grand marshal of the 2023 Natchez Christmas Parade on Dec. 2. He is a Mississippi Special Olympics Athlete of The Year and known fort his outgoing personality.
La. Fire Marshal deputies arrested two Vick, La. men after they set multiple fires at a Larto farm and its equipment over eight months. The pair had been employed at the farm and had been fired. Jacob Cooper, 20, and Dylan Dauzat, 24, were charged with arson and conspiracy. Cooper is also charged with burglary. They may face additional charges. Both were initially booked into the Avoyelles jail to be transferred later to the Catahoula jail.
The Natchez Police Department is in possession of numerous bicycles which have been recovered, turned in, or found. If you have filed a stolen bicycle report since 2018, please email tbutler@natchez.ms.us with the description and an approximate date when the report was filed.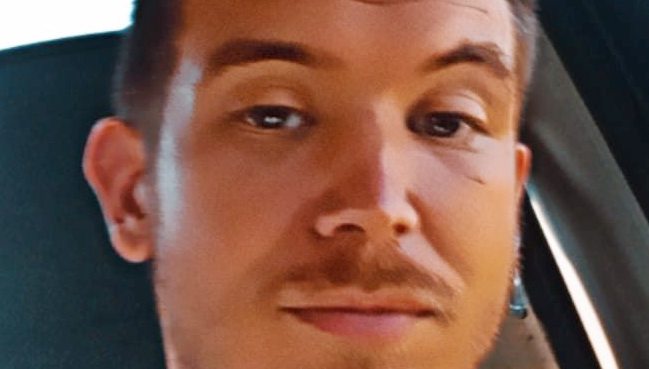 Miller arrested again
Austin Randall Miller, 28, formerly of Gloster but now a Natchez resident, was charged with statutory rape in Jan. 2023 and placed on a $250,000 bond. Disposition of that charge unknown. Now he's been charged with aggravated domestic violence by Adams deputies. The new felony carries a penalty of 2-20 years if convicted. He has also been previously arrested for burglary.
Replacing the Jackson Point Road bridge has begun, with the contractor taking down the old span before building the new as part of the $11 million project.
Brittany Lee Anders 43, of Ridgecrest, was arrested in 2017 for embezzling $100,000 from Danny Smith Construction. Now she has been arrested for forgery. Bond was set at $50,000.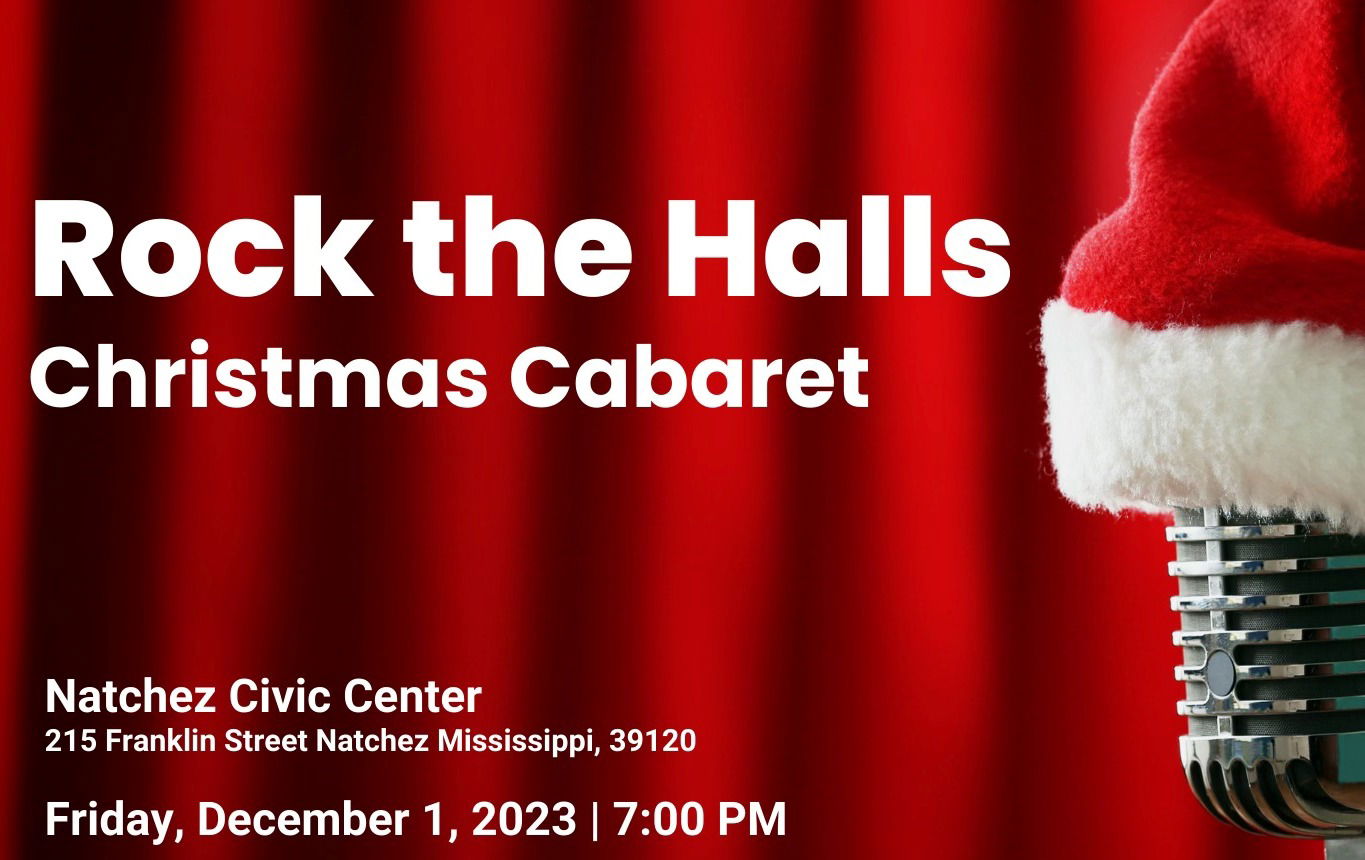 Holiday music show
The Natchez Festival of Music presents Christmas Cabaret Dec. 1 at 7 p.m. at the Natchez Civic Center. Over the years, the Natchez Christmas Cabaret has become one of the most anticipated musical events of the holiday season. Each year, there is a different theme for the show and this year's theme is Rock the Halls, a high-energy Christmas show featuring original Christmas rock songs as well as rock treatments of traditional holiday selections. Experience great holiday songs sung by our great Christmas rock band and singers, as well as some fun comedy numbers. You will hear fun tunes like "Rock and Roll Christmas," "Feliz Navidad," "Underneath the Tree," "The Santa Boogie," "Blue Christmas," and many more. There'll be music, lots of dancing, audience participation. General admission tickets are $40, or reserve a table for 10 for $350. For tickets, go to www.natchezfestivalofmusic.com.
Wilkinson County Chancery Clerk Thomas Tolliver Jr. died in 2018. State and local officials discovered he had embezzled $673,000 from the county while in office. The State Auditor was able to recover $298,000 of the stolen monies from his estate. The county CPAs have been trying to assemble missing audits that are supposed to be done each year. Bridgers, Goodman of Greenville says they cannot do an audit for 2017-2018, because the proper records and ledgers were not kept. The county has been missing out on state and federal grants, because so many of its annual audits were not completed.
Michael Arnaud won the 2023 Natchez Open Championship and a $6000 winner's check at Duncan Park Golf Course.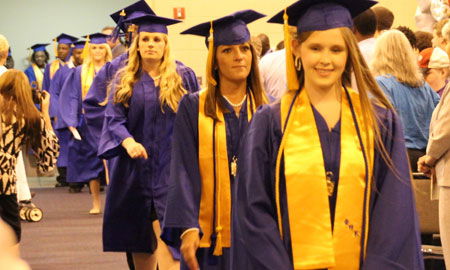 Community college lauded
Copiah-Lincoln Community College has been recognized for the fourth time as one of the top 150 community colleges among 1000 community colleges nationwide by the Aspen Institute.
A Natchez inmate being held in the Concordia jail was charged with aggravated assault after he severely beat another inmate in early October. Keyshawn Wiley, 28, has now been charged with murder because his injured victim has died. CPSO did not release the name of the man killed.
LeMichael Floyd shot at a woman in Sept. 2021 and Natchez police arrested him for aggravated assault. He was later released on bond and then arrested for domestic violence and rejailed. DA Shameca Collins never indicted him on the original charge nor did she bring him to trial. Now Judge Debra Blackwell has released him as his defense attorney submitted that Floyd has been denied a speedy trial as guaranteed by the Constitution since he's been in jail nearly a year and the aggravated assault charge occurred two years ago. Adams County has more than a dozen accused shooter killers, rapists and other serious violent offenders in jail who were arrested a year to two years, even three years ago. Some have recently had charges renewed and refiled in August. But they have been incarcerated so long without trial, they are entitled to their freedom. It's possible they would all have to be released.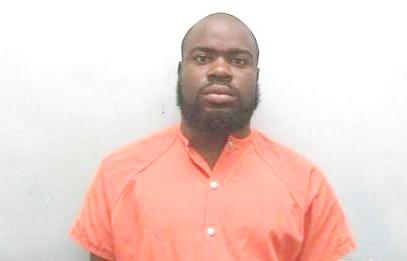 Devonte Jackson gets 20 years
District Attorney Shameca Collins offered Devonte Jackson a plea deal for murdering his girlfriend Devoncia Hammett in 2021. Judge Debra Blackwell told Jackson that it would be wise to accept the plea offer, which he accepted. He plead to reduced charges of imperfect self-defense manslaughter. Blackwell sentenced him to 20 years in jail.
Natchez aldermen will open bids for interior repairs and improvements to the Depot on Nov. 28. The city has budgeted $192,000 in grant and local funds for the work.
The population of our nearby parishes continues to drop: Catahoula -- 2010 10,407, 2020 8,906, 2023 8,456; Concordia -- 2010 20,822, 2020 18,687, 2023 18,045.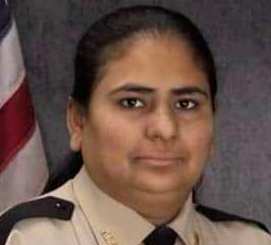 Former jailer arrested again
Fakhrun Nisa, 32, was an Adams County jailer arrested in June for introduction of contraband (tobacco, meth and marijuana) into the jail. Bond was set at $250,000. Now she has been arrested for scamming the elderly in Vidalia. Investigators with the Vidalia Police Department launched an investigation into potential fraud. Once the investigation began, it showed that the victims would receive unsolicited phone calls offering to upgrade their existing cable/satellite TV reception as well as lowering their monthly bill by a company called Planned Upgrade LLC. In exchange for this remote upgrade service, the victims would mail a check to a PO Box in Vidalia. Upon receiving the check, the check would be deposited locally then a large portion would be wire transferred to a subject in a foreign country. One victim was found to have her original check counterfeited approximately 200 times with the total loss and damages totaling near $14,000. As a result of the ongoing investigation, a search warrant was obtained and executed for a residence located in Vidalia. Evidence obtained as a result of the search warrant, along with the interview of the suspect involved, detectives determined there was enough to place the suspect under arrest. Detectives learned as a result of the investigation that the targeted victims are the elderly and retired. Arrested was Nisa, this time for criminal conspiracy, felony theft, identity theft, access device fraud, illegal transmission, issuing worthless checks, bank fraud, forgery, monetary instrument abuse and computer fraud.
The Nov. 18 runoff for La. State Rep. Dist. 21 will feature C. Travis Johnson and James "Jamie" Davis.
Catahoula farmers planted 132,400 acres this year, with 75,800 acres in soybeans, 36,500 acres in corn, 12,000 acres in cotton, 1,600 acres in grain sorghum, 3,200 acres in wheat and 2,800 acres in rice.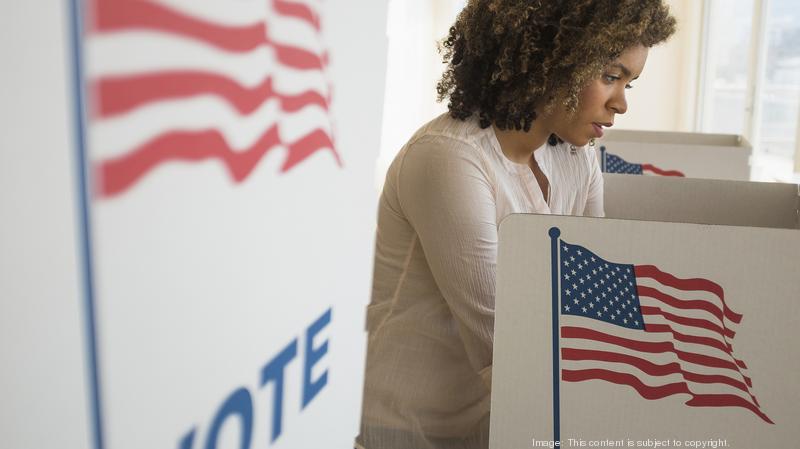 Nov, 7 ballot
Local races on the Nov. 7 Adams County ballot include: Sheriff (Curtis Davis, Travis Patten), Circuit Clerk (Daye Dearing, Eva Givens), District 2 Supervisor (Frances J. Ransom Jr., Kevin Wilson), District 4 Supervisor ("Ricky" Gray, Jacquetta McCranie), Justice Court Judge Southern District (Danny Barber, Timothy Blalock, Jack Blaney, Mary Francis Willard) and District Attorney (Shameca Collins, Tim Cotton).
Adams deputies have arrested Sandra Latham, 55, of Natchez, for house burglary. She was arrested in 2012 for distributing drugs. Deputies have also charged Larry L. Stampley, 21, for house burglary. His bond was set at $100,000.
Concordia Parish grows the most soybeans in the state with 121,476 acres. Kylie Miller, LSU AgCenter agent, informed police jury members of the local farming acreage. The second largest crop in Concordia by acreage was corn, coming in at 19,000 acres, which was up from the previous year. Acreage for cotton was down from last year at 5,900 acres, while 5,376 acres were planted in rice. Wheat was planted on 3,417 acres.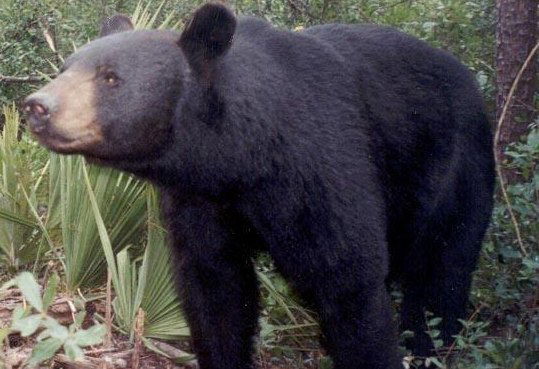 Bear hunting
Louisiana will soon allow black bear hunting. The population of bears has increased dramatically since the 1970's. The state believes limited hunting will not adversely affect the population.
The Silver Street project has received $380,000 in federal funds to repair and stabilize a brick wall. Natchez will add another $127,000 in matching funds.
The CPSO arrested and charged an adult subject with indecent behavior with juveniles, after traveling to meet a child he had met online. At the time of arrest, he was found to be in possession of suspected methamphetamine, prescription pills and a firearm. As part of the investigation, his personal cell phone device was seized for forensic analysis, which resulted in child sexual abuse material being recovered. He was rebooked accordingly and the matter remains under investigation. Arrested was Chris Custer, 51, of Hazlehurst on 62 counts of pornography involving juveniles with intent to sell or distribute.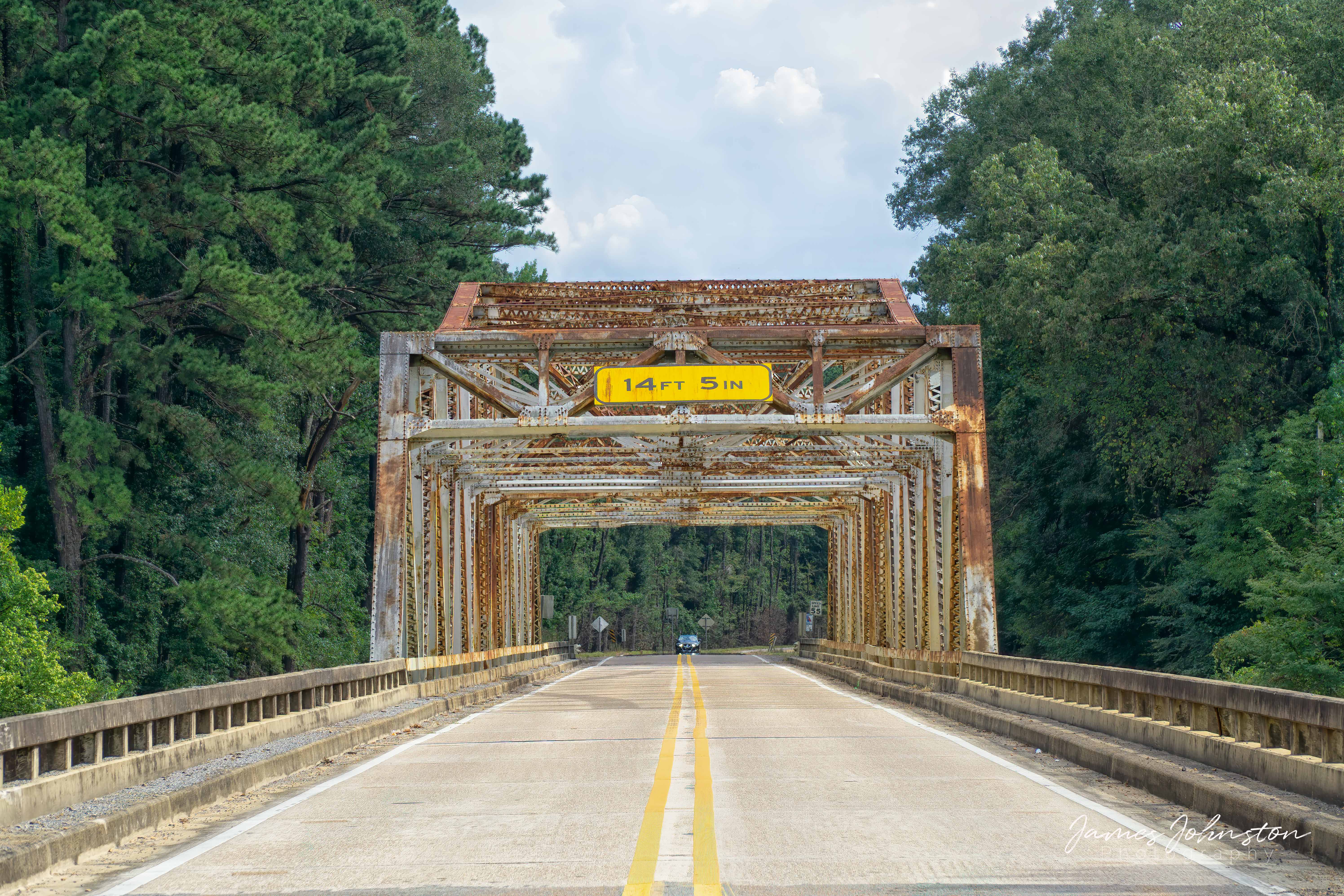 Bridge work starting
Work on the Homochitto River Bridge on Highway 98 appears to be getting started earlier than planned. Work was projected to begin in January 2024 to remove and replace the bridge. Signage along the road and around the bridge posted this week indicate that work will begin on Monday, Nov. 6. That means traffic will be re-routed around the work area and new speed limits will be put in place in Franklin County on roads that will be used for detours.
On October 25, at approximately 8:22 p.m., the Catahoula Parish Sheriff's Office detectives went to 243 Mason Rd., Jonesville, where they took into custody, Rachel Hathcock, 39. She has been charged with second degree murder of Jonesville resident Tia Renee Wiley Adams, 55. Hathcock is the second arrest in connection to Adams' death after her body was found in a trash container in Jonesville on October 17. Sheriff Toney Edwards stated, "My detectives have been working diligently to bring this case to a close. I would like to thank Jonesville Police Chief Richard Madison and his staff for their assistance in this investigation. Our office will continue to work with area agencies in order to fight crime in Catahoula Parish." Hathcock's bond was set at $500,000.
Franklin County Interim Superintendent of Education Dr. Selma Wells tendered her resignation during the October meeting of the Board of Education. Wells has been serving in an interim role since Chris Kent announced his retirement and stepped down. The Board went into executive session to discuss superintendent and performance but took no action on the matter.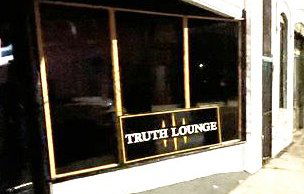 Lawsuit filed
Rickey Banks and David Haywood, as owners of the Truth Lounge, have filed suit against Mayor Dan Gibson. Chief Cal Green and 14 other Joe Does, alleging the group engaged in a conspiracy to damage the bar and the livelihood of the owners. The allegations are filed against the defendants as individuals, not the city, seeking an injunction and possible damages from those persons. The suit was filed in Adams County Circuit Court Oct. 23.
The first piece of property for a railroad running from Tallulah to Vidalia is currently in the process of being purchased, according to Bryant Killen, deputy director for Lake Providence, Vidalia, and Tensas Port commissions. The process of buying land could take many years and it could be more than a decade before any railway is built.
Approximately 50 people attended the Adams County Board of Supervisors meeting to complain about the current garbage contract and the proposal to raise rates to $35 per month. Supervisors listened but in the end voted to increase the fee to $35. Supervisor Ricky Gray tried to deflect criticism of the actions of Gaines, Hutchins and himself, telling those in the room they needed to be better Christians. The rate increase is not quite over. The five year garbage contract calls for a 22 percent increase in the amount United Infrastructure will receive over the five years.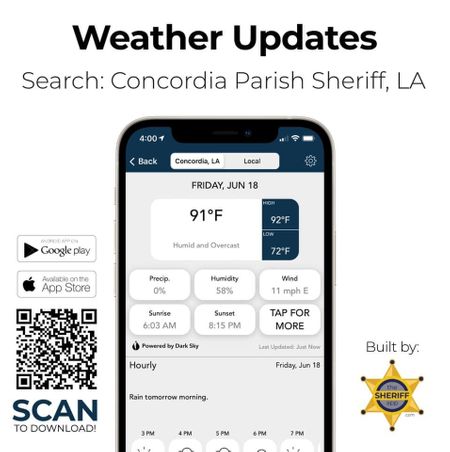 Judge gives tough sentence to kidnapper
-----
Contact Us
News for Southwest Mississippi and East Central Louisiana, including Adams, Jefferson, Franklin and Wilkinson counties and Concordia and Catahoula parishes.

Offices:
15044 Blue Marlin Terrace, Bonita Springs. FL 34135
601-431-2990
missloumagazine@gmail.com

Peter Rinaldi, publisher
Clarisse Washington, editor emeritus