Hosemann's War Against Adams County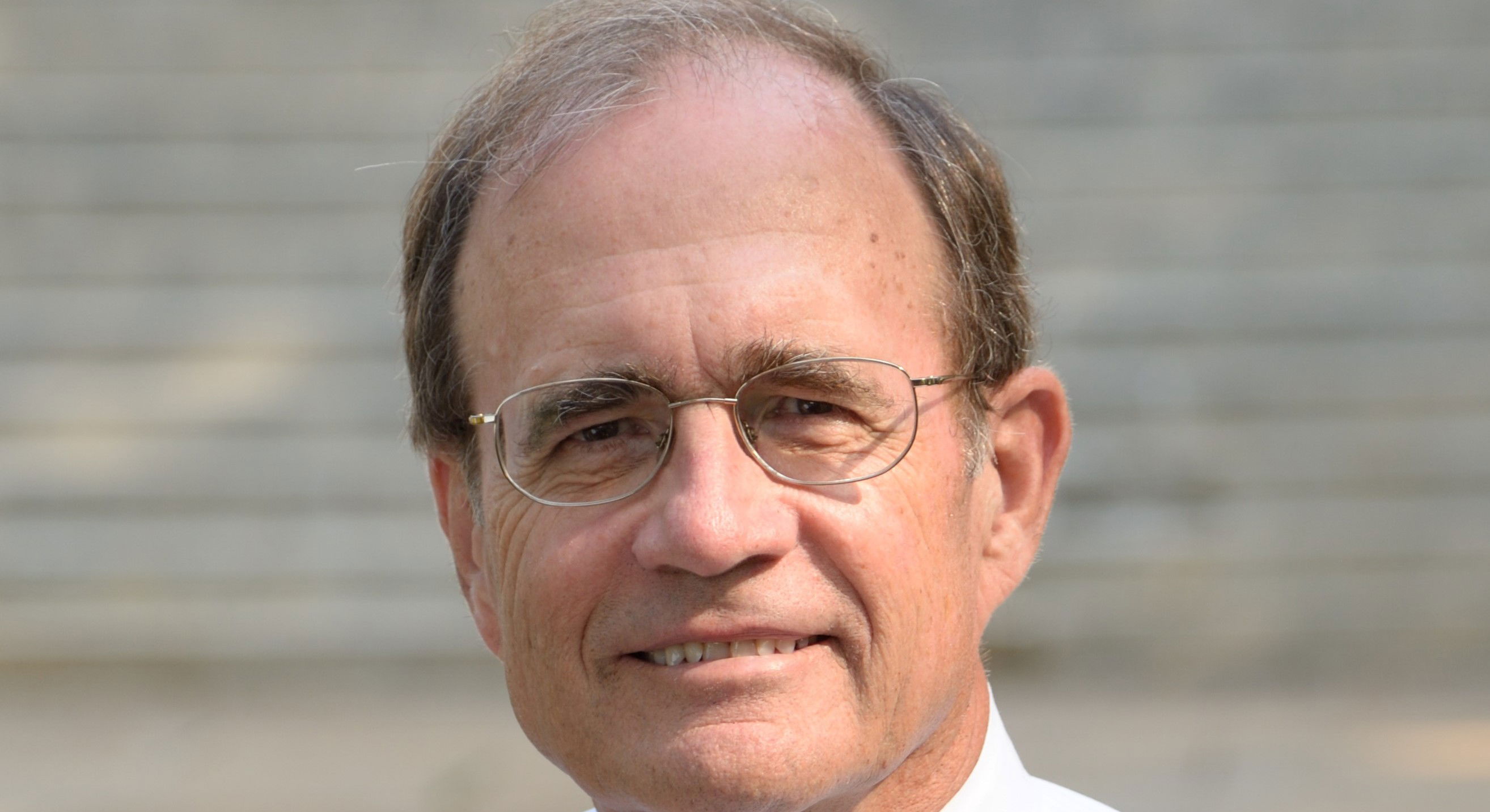 Lt. Gov. Delbert Hosemann
by Peter Rinaldi
With redistricting led by Delbert Hosemann, Melanie Sojourner was purposely cut out of her state senate seat, put in a Democratic district she could not win.
The result means Adams County no longer has a senator or representative that actually resides in Adams. Robert Johnson actually lives in Hinds County and rarely comes to Natchez. That's why you never see or hear from him.
Not only does this make our political efforts in Jackson more difficult, I cannot understand why Mayor Dan Gibson continues to praise Hosemann publicly, telling him how wonderful Delbert is as a leader and how Natchez loves and respects him, when Delbert was obviously trying to hurt our community by destroying Melanie's district.
It's good to be courteous to any political enemy of Adams County, especially a Lt. Gov., but to publicly fawn all over him is a waste of time. He will give you only the minimum of attention, a minimum of money, because he has shown you already what he thinks of your community. You are poo-poo to him and throwing Adams into the Port Gibson based district of a Democratic senate non-entity proves that he thinks you belong in Siberia, without power, money, influence or improvement.
Delbert thinks you are nothing, worthy of nothing, so butt kissing won't do you any good. As a matter of pride and honesty, you should politely, kindly and directly tell him you know perfectly what he did to hurt us. And you don't like it or respect that behavior. And in return, you promise to be a loyal Adams County resident and Mississippian and can only support the re-election of those who actually support us, versus those who try to hurt us. The door remains open to future conversation, but the underlying principal must be that we expect state government and the Lt Gov. to help Adams County and not harm our community.
---
Note: When I posted this little commentary without the stirring headline on Del's FB page that invites public input, it was immediately deleted by his staff. Shows you, doesn't it?
Battling Crime in Natchez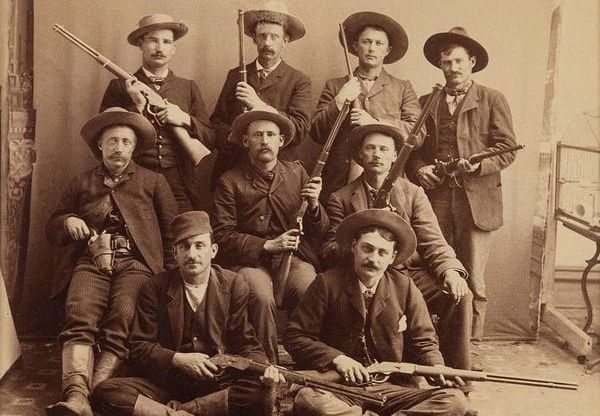 by Peter Rinaldi
Why would the mayor and aldermen believe that by simply changing police chiefs violent and property crime will decrease? Unless you change the way you police and the way you manage the department, you will get the same failure over and over again. There are many towns and cities across the US that have effective policing. And a lot of communities are very safe. But Natchez is not.
We all know that the increase in crime and violent offenders is complex in nature, having to do with home life, immorality, evil, even wayward judges and prosecutors. But the job of police is simply to arrest perps. They're not educators, social workers or ministers to the soul. Their job is simply to deter crime by having a large enough presence on the street, to use pre-emptive investigations to keep the criminals huddled down and afraid, and to arrest every felon who commits a serious crime. A big task. But some communities do this very successfully.
If your mayor and aldermen do not have a solution to the police and crime management problem, then new officials are needed. If we don't change the current situation, Natchez will have a future but a future worse than it is now.
It's pretty obvious that gangs, drugs, violent and property crime are out of control in Natchez and law enforcement and the politicians are unable or unwilling to deter this crime. Is it time for armed citizens to patrol their own neighborhoods? I think so. To be effective, neighborhoods would have to form their own security districts, equip and pay armed security, an expensive proposition. But if law enforcement won't do the job, you have only two choices: armed protection or surrender to the criminals.
The Change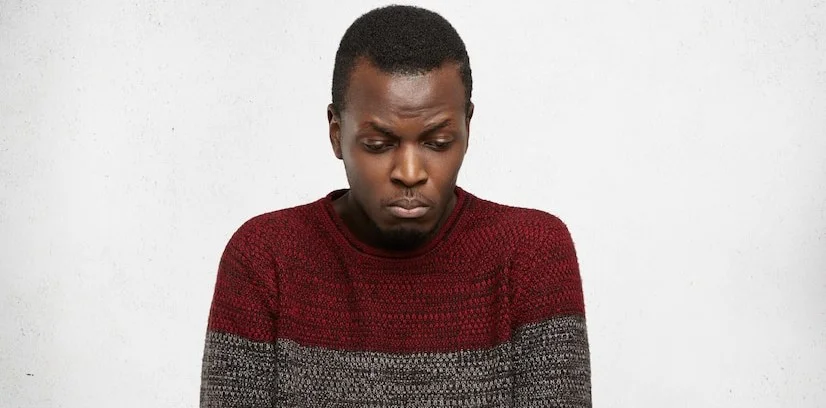 by Peter Rinaldi
In 2022, I noticed a significant change in the direction of the Natchez-Adams County School Board and its management. In past, the district tried to highlight its successes, while acknowledging its need to do better, especially in things like test scores and the state's evaluation. This past year, school leaders changed direction and overblew modest improvements post Covid, trumpeting somewhat dishonest A/B/C evaluations and ignoring that only 15-35 percent of students performed at or above grade level in various subjects such as math, language arts and reading.
This change marks a reinforcement of the earlier dishonest policy when the district built a new high school when voters specifically told the bosses they didn't want one. There remains a strong constituency within Natchez-Adams County for the repair and upgrade of our local schools, including improving the quality of teaching and student performance.

It's strange that our nearby school districts in Catahoula and Wilkinson are engaged in lengthy discussions on how to improve their schools, discussions that include board members, administrators and the public. Weaknesses are openly discussed and hotly debated. Those districts, with far less money and resources than Natchez Adams, are dealing with these problems. They're not lying to the public.

While Natchez-Adams supervisors and aldermen dropped the issue of an elected school board because of Philip West's opposition, it's now pretty obvious that he is the obstruction to change and should be removed and a new honest superintendent chosen.

In the end, the lack of positive outcomes for learning in the Natchez public schools harms the students and impairs the economic future of the community. The schools are a reflection of the community they serve. And the downhill slide of both over the last 30 years is obvious to all except the blind and corrupt insiders.

You cannot reverse outward migration of the population and a decrease in economic activity by continued poor schools, lots of crime, low-paying jobs, dilapidated housing and inferior community aesthetics. However, lying, misleading the public and failing to follow public mandates only make a bad situation much worse.

It's sad that some black political leaders say they want our black schools to do better. But their actions reveal the truth. They want the power and money for themselves and their friends and the black kids can go to hell, if changes threaten who is at the top.

These leaders are not the champions for racial justice but the purveyors of racial injustice. So the rich and upper middle class black kids and white kids and their parents flee the Natchez public schools for AC or Cathedral or play 'the where does the parent/kid live? game,' and try to slip the child into the Vidalia or Franklin County schools. The failure of Natchez public schools will drive a parent manic and/or broke to save his or her kid.

Like all of us, I have more questions than answers, and solutions are easier to spout than actually enact. But I know the schools will never, ever get anywhere and succeed with dishonest leadership in charge. They will always fail and miserably so. That is inevitable.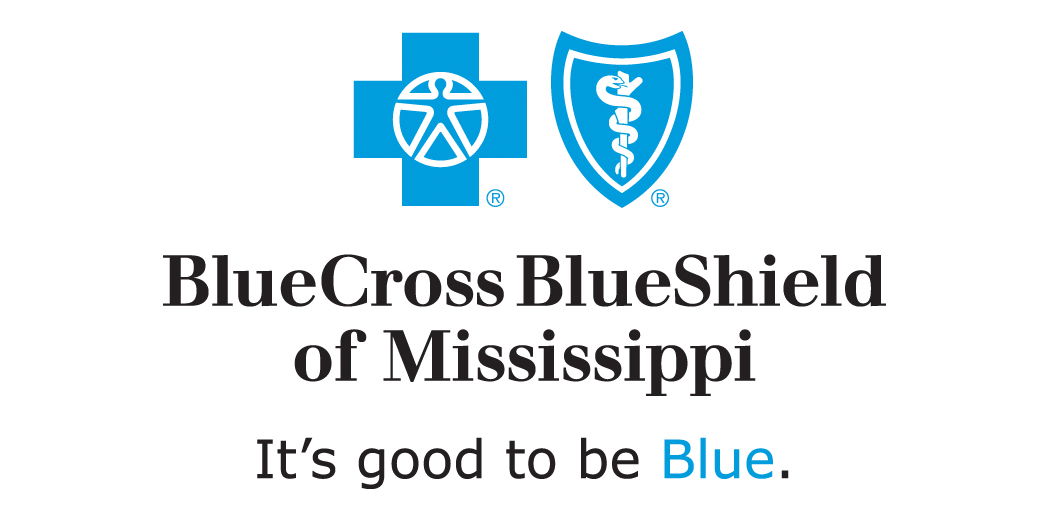 For more information, go to https://www.bcbsms.com/
Short Story: A Kiss from 1992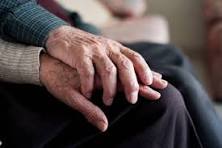 by Peter Rinaldi
My wife and I decided to give a New Year's Eve party back in 1992, when we lived in Village Green in Natchez.
I've never liked parties much. And whether I'm the host or a guest, I get so nervous, I can't enjoy myself. But we lived in the Village Green neighborhood for more than a decade by then, so I succumbed to my wife's request-command that we sponsor a drop-in party from 6-9 p.m. and invited neighbors and their kids and told them to bring a dish or snack or whatever.
We still had the Christmas tree up, of course. I went to Piggly Wiggly and loaded up on snacks, cheese, sandwich meats, cookies, beer and Dr. Pepper and Coke. I called Domino's and asked them to deliver four cheese pizzas at 6:30 p.m., figuring people would be just a bit late in arriving. And I stopped at the liquor store to pick up two one-gallon bottles of Gallo wine. As my wife stated and against my better judgment, it's Natchez, and alcohol is a mandatory party favor.
The party went well. Lots of families came. I had a roaring fire in the fireplace. It got so hot inside the house, I had to turn on the a/c. The kids were having fun. My older son sat at the kitchen table enjoying a card game of Uno with his friends. My younger son and his friend playfully argued over a Chinese checkers game in front of the fireplace. More kids were in the TV room in the back playing the video game Tetris. The adults were milling around, drinking very little but eating a lot and talking a lot. I had a Dave Brubeck jazz cassette playing softly on the stereo. Perfect. My anxiety lessened. About 8 p.m., I noticed our neighbors Pam and Frank sitting on the couch together. They were both in their mid 70's, and many years before, they had been married to each other and had kids, though they had been divorced at least 20 years by 1992. They still lived in the area. Pam lived on Sun Court and had remarried a guy who was a semi-professional gambler, which meant they were always broke. Frank had moved over to North Temple and married fishing. No spouse. Just he, the dog and fishing.
I heard parts of their conversation that New Year's Eve. Pam was doing most of the talking and Frank was mostly listening. Pam was talking about her cake business, who she was making cakes for, what kind of cakes, the kind of icing and the decorations she put on the cakes. Back in those days, she was known for her made-from-scratch cakes. She had a little bakery in the Morgantown Plaza for a few years, where UMB is now, When they tore down the shopping center and built the bank, she moved her cake business to the house and never missed a lick, if you'll pardon the joke.
Pam was in the middle of her cake dissertation to Frank, when Frank gently reached for her hand and leaned over to Pam and kissed her on the lips, passionately and romantically. Pam started kissing him back enthusiastically. Then they hugged and kissed just a bit more. Frank then stopped and just held her hand. And I could tell she was getting emotional, and she started tearing up. They didn't talk. They just sat there on the couch, and Frank held her hand.
No one noticed the couple kissing, other than my wife and me. All the adults and kids at the party were talking, eating and playing and didn't notice the couple at all.
The party broke up about an hour later. People had a good time and everyone wished each other Happy New Year and went home. Pam and Frank went their separate ways to their respective homes.
After the party, I asked my wife what she thought. "Do you think they still love each other?" I asked. "I don't know," my wife replied and added, "It was a beautiful kiss, a beautiful moment."
Many New Year's Eves have come and gone since 1992. As the years went by, I never heard of Pam and Frank reconnecting. Pam stayed married to the gambler and Frank stayed married to fishing. Sadly, they have both passed on. Pam's husband did eventually gave up gambling. Pam did cakes until her early 90's, And Frank actually died of a heart attack while fishing at Lake St. John. A good way to go.
I think about Pam and Frank often. I think of that party, how nervous I was in advance of the party, and how they were so affectionate with each other. Almost every New Year's Eve, the memories return. I can remember their conversation, how they looked on the couch. It seems like just a few years ago not three decades.
There were two things I learned from that New Year's Eve party in 1992. First, Domino's cheese pizza is always popular and appreciated at a party. And second, no matter how old you are, you need love, caring and emotion in your life. The touch of a hand and a kiss can be so very important.
Top Stories of 2022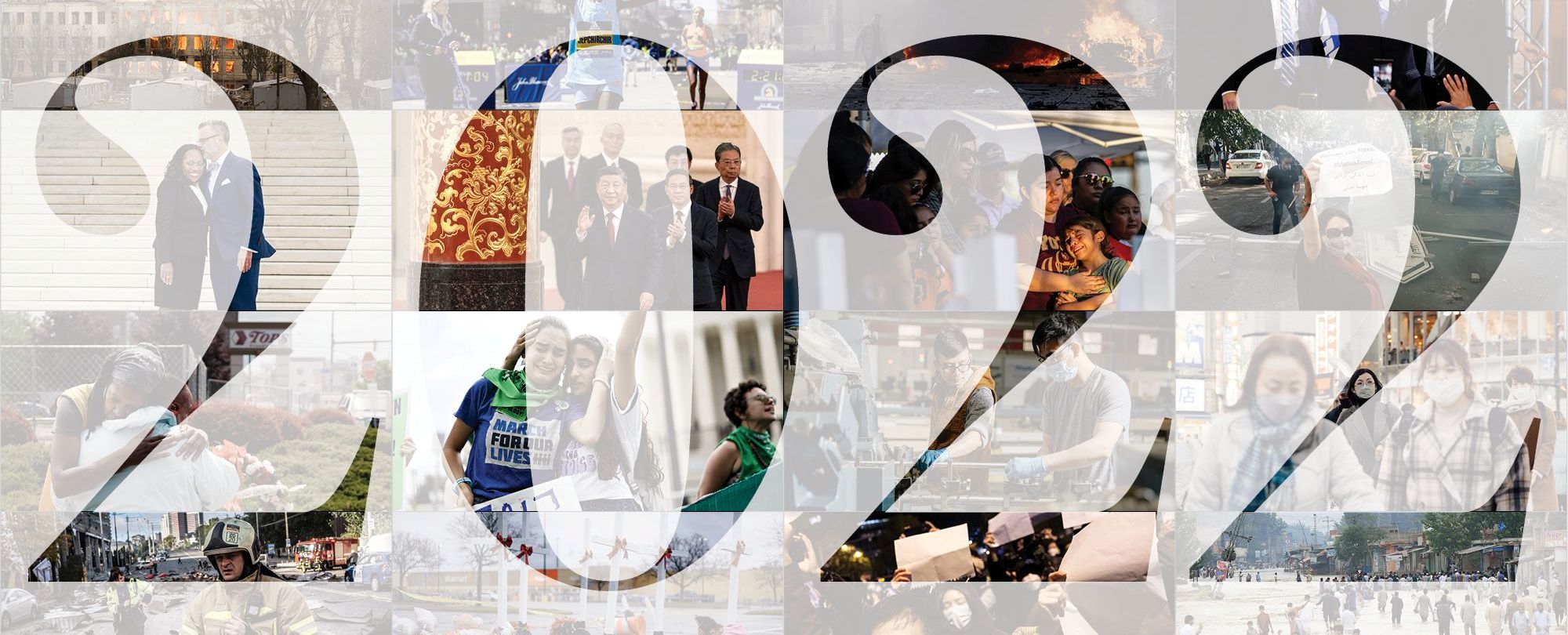 by Peter Rinaldi
Crime: Violent and property crimes continue to plague Natchez-Adams County; Concordia Sheriff's Office arrests several dozen cyber perps and sex offenders; Ferriday rebuilds police department with Chief Sam King; Natchez hires Commander Cal Green as its police chief; Vidalia daycare workers get long terms in jail for child abuse; Adams prosecutors and judges criticized for plea bargains, low bonds and light sentences Economic development: Miss-Lou employment rebounds from pandemic lows; Syrah Technologies announces major expansion; Vidalia pays utility customers 50% rebate, pays off entire city debt; Jordan Carriers to build new HQ; Magnolia Bluffs Casino and The Markets get new owners; Residents still moving away to get better jobs, population drops since 2020; Eola Hotel rehab project stalls Infrastructure and facilities: Adams supervisors and Natchez aldermen borrow more than $12 million to fix roads; Morgantown Road repair funded though not started; Adams supervisors-sheriff struggle over jail plans without resolution; Natchez aldermen repair parks and will update convention center, auditorium; Natchez-Adams County to issue bonds for major recreation improvements; Ridgecrest ties into Ferriday water system; Natchez-Adams politicians drop the ball on E911 relocation Culture: Balloon festival one of the more successful in its history; Natchez becomes solid new venue for live concerts; Natchez aldermen will spend $1 million on Civil War troops statue Top 2 Stories: Jessica Aldridge finally gets sentenced to 20 years for shooting and killing boyfriend Joey Cupit; Accused killer Semaj Jackson indicted for shooting Jamesia Brown and Cameron Jones
Short Story: The Christmas Mailbox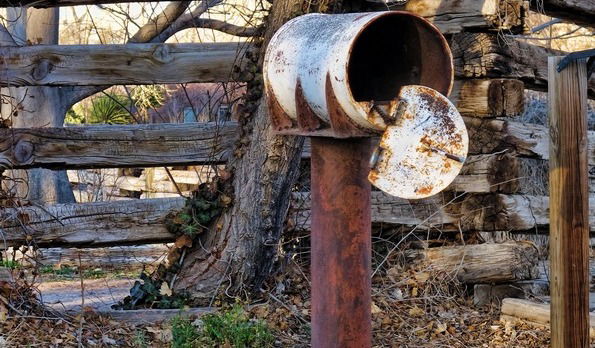 by Peter Rinaldi
Mabel and Howard Smith of Franklin County gave birth to a healthy baby boy on Christmas Eve, 1951. They named their only child, Howard Jr., but everyone in the family called him "Beau." He was simply one of the prettiest, cutest babies anybody ever saw. The Smiths live just off Hwy. 33, down one of those dirt roads in a little white frame house. Howard worked cutting timber and Mabel stayed home taking care of little Beau.
As Beau grew, he became an avid reader. He would look at the picture books and pronounce words, asking for his mother's approval each time he got a word right. His mother would smile and say, "You're my smart boy!" And Beau would beam with pride. His dad would spend evenings reading the newspaper to his son, telling him truths about the world, why it's important to be hard-working and to be good to your neighbors.
When Beau was just shy of his sixth birthday, he said, "Momma, I want to send a letter to Santa and put it at the mailbox." So Beau and his Mom sat down at the kitchen table and wrote a short letter. The boy asked for a baseball glove for himself, a work shirt for his dad, and a sweater for his mom. Mabel put the letter in a white envelope and wrote on the front, "To Santa – North Pole."
Beau and his Mom walked out to the roadside and the pipe iron mailbox to send off the letter. The boy cried, "Momma, Santa won't see it in the mailbox. Put it on the outside between the box and the red flag." So Mabel did as her son requested, and they walked back to the house, talking about what they could do to surprise Dad on Christmas. Mabel shared the story of the 'letter to Santa' with the aunts, uncles, and cousins at the Christmas dinner table.
When Beau was almost 19, he and his mom sat at the kitchen table and remembered the time when they wrote the letter and placed it on the side of the mailbox instead of in it. They both laughed. But it was a somber Christmas that year for the Smiths, as Beau had just enlisted and was scheduled to enter the army the first week in January. "It's my duty. Whether I end up in Vietnam or not, I've got to do what's right," Beau said quietly. He could have gone to college, gotten a deferment, but chose to serve his country instead. And both his parents were worried.
It was early in September 1971; a rocket attack hit just north of Saigon. Beau was sitting on the edge of his jeep, talking with a buddy. In a second, it was over. Beau was killed. There wasn't much to send home to bury, according to his platoon sergeant.
After Beau's death, the family never seemed right again. Howard Sr. began drinking and was injured on the job. Mabel suffered from a deep depression over the loss of her son and her husband's problems. Eventually, the couple moved away from Franklin County and the little frame house fell into disrepair. No one ever lived there again. The dad died of a heart attack in Dallas in 1980. Mabel died in nursing home in 1992.
If you ride down Hwy. 33 and look off that dirt road where the Smiths lived, you'll still see the mailbox standing. The house is pretty much gone. But that old rusty mailbox is still there. And every year on Christmas Eve, you can see a fresh, white envelope stuck between the red flag and the mailbox itself. Neighbors aren't sure who tucks the envelope there, but figure it could be a relative or someone close to the family who knows the story.
If you happen to see that person this Christmas Eve, please stop and thank him for remembering the Smith Family and Beau, even though so many years have gone by. The family has passed on, but there are still more than a few folks around who remember them, the good times they had, and the love they shared.
This short story originally appeared in Miss-Lou Magazine in 1996.
Tracetown Shopping Center Has Seen Better Days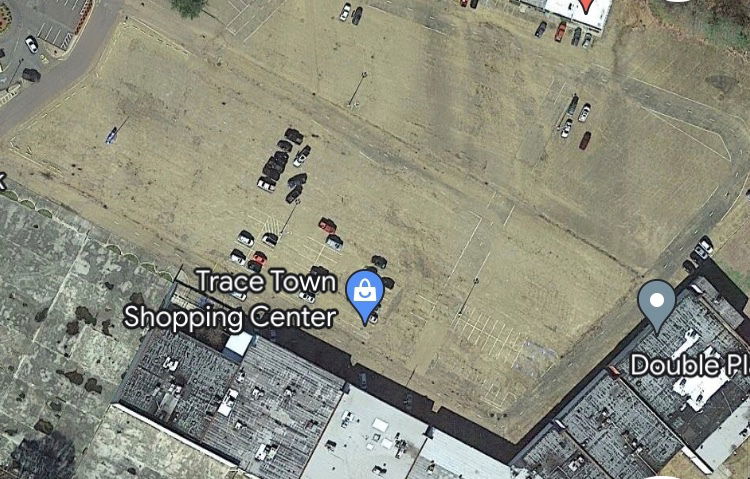 by Peter Rinaldi
The decline of Tracetown is not a new thing.
When I moved our Miss-Lou Magazine offices there in 1995, the center was already in decline, as Sears had closed and about 20% of the shops were vacant. When I moved out in 2017, there were about a half dozen tenants and today maybe three or four.
With its Winn Dixie and Sears anchors gone and excessive vacancies, the center was hugely unprofitable, with insurance, minimal maintenance and property taxes much greater than annual revenues. There was little hope of a turn around.
Tracetown also suffers from antiquated construction design, a rolling hills parking lot and would require at least $3 million for the parking lot, lighting, a/c and roof repairs. So nothing will be done to change this. Realistically, the center has practically no market value, other than for its few rentals. Post office, rehab, nail salon...maybe $200,000-300,000 in value tops, less considering the maintenance and operational problems.
Add to that, flat and leaking roofs and overhangs, antiquated ac systems and the general decline in the Natchez economy, the center just hemorrhaged money. Many of the units are so severely damaged because of the catastrophic roof leaks. The Mobile, AL owners had also sold off their frontage lots to the bank, McDonald's and Ruby Tuesday's to get some operating cash. But selling off the front doomed the Sears property. The former Sears location had no parking left. And the building itself was in such poor shape, no smart tenant would rent it. the owners then tore down the Sears building, After thieves stole all the copper and wiring out of the theater, that building was demolished, too.
The Lazarus Arts-Dr. Kumi complex is separately owned and not part of Tracetown.
The owners gave away their shopping center in Ferriday to the town to get rid of that property and operational costs. And I expect, sooner or later, the owners will approach Natchez about the same kind of deal, like the Fry Building. Politicians would tell you what a great deal it is to get a donated center or building. What they don't tell you is that the donation takes the property off the tax rolls, relieves the owner of the high maintenance costs, transfers those to taxpayers and nets the politicians some tidy campaign donations during the next election cycle.
Good Garden Clubs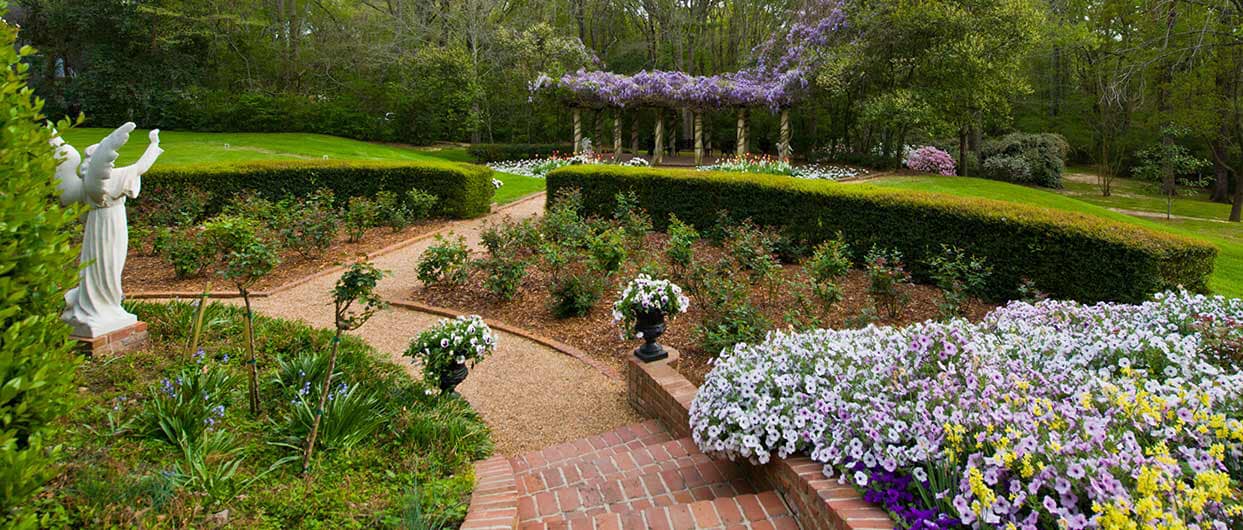 by Peter Rinaldi
One of the puzzling things about our community is how the Pilgrimage Garden Club, Natchez Garden Club and Auburn Garden Club get a bad rap on occasion.
Most of the members of these clubs are very interested in the economic vitality of Natchez Adams. They understand that history preserved can mean more tourist dollars, more conventions, more hotel stays, more restaurant visits and more jobs. Well maintained historic properties not only bring tourists but have brought a new generation of well to do out-of-towners who have spent millions of dollars upgrading their antebellum and Victorian homes. And that investment has paid off in many jobs for people of all economic groups and all races.
There was a time in Natchez, when some connected to the clubs used their platform to try to cement their social position above others, but the time of the so called landed gentry is long gone. I've often heard how the garden clubs killed off IP and Armstrong. In fact, the those closures had nothing to do with the clubs. The factories were losing so much money and had serious union problems that meant making a profit unlikely. So the factories closed and the jobs were lost. And many garden club members mourned that economic downturn like the rest of us.
Remember that some of the old homes are not owned by garden club members. Some are also owned by men. And many of the new generation of old home owners continue to run their properties at an economic loss and do so because they have the extra money to do so and/or are committed to a better Natchez even if it costs them mega cash. Whether you're a garden club member from downtown, Morgantown or Kingston, all share the same goal: a better city and county with more prosperity for all. Also, you'd might be surprised to know that many garden club members are actually very middle class and some less so. But regardless of wealth, the members share an interest in exterior and interior design, flowers, gardens, architecture, history and historic preservation.
We should be proud of their contributions to our community. Some also own businesses that have little to do with history. But they understand that successful maintenance of homes and gardens and the marketing of that history and beauty to the outside world is a necessary and important task, even more so because of the decline of our industrial base over the last 35 years.
Thank you, ladies of the Pilgrimage Garden Club, the Natchez Garden Club and the Auburn Garden Club. When you think of the garden clubs, think of the economic contributions of their members which is so vital to our present and future.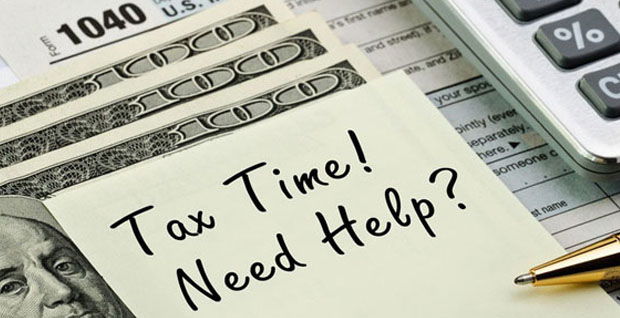 HANDJIS & COMPANY
Bookkeeping & Accounting, Tax Preparation & Payroll Services Are you behind on your forms and filing? Let us help you catch up.
We Prepare and File All Forms for All States and U.S., Thorough Recordkeeping
E-Filing Payroll Services For Small and Medium Sized Companies
Monthly and Quarterly Reports Filed for Businesses and Individuals
Professional and Competent Answering Questions, Providing Advice, Solving Problems
Taking the Worry Out of Accounting
Handjis & Company Public Accountants 601A Main St., Natchez, 601-445-6062

Mayor Fibs About 2021 Audit
by Peter Rinaldi
Natchez Mayor Dan Gibson recently said the city CPA audit for 2021 showed much improvement for 2021 compared to 2020. He did not tell the truth, as the CPA's negative findings for 2021 continue to show that the city was not following acceptable accounting and bookkeeping practices. Of course, the failure to follow such good standards led to the theft of $36,000+ in funds by two city clerks. 2021 was the Gibson administration's first full year in office. You can't blame former Mayor Grennell for these errors. The responsibility lies with the city clerk and staff, the current mayor and aldermen. They are supposed to follow accepted accounting and bookkeeping principles and regulations. They did not.
Of the 2021 City of Natchez audit, CPA Silas Simmons said: Bank Reconciliations: Bank Reconciliations were not being properly reconciled to the general ledger or in a timely manner. Accounting Records and Financial Statement: Preparation transactions were not being recorded to the city's general ledger in a timely manner. Interfund Transfers: Due To/From, and Advances lnterfund transactions were not being recorded timely or accurately. Segregation of Duties: During the process of obtaining an understanding of internal control in planning the audit, assessing control risk, and assessing fraud risk, a lack of segregation of duties was noted. Documentation of Adjusting Journal Entries: Adjusting journal entries posted to the general ledger lacked proper and adequate documentation. Single Audit The City's Single Audit was not filed with the Federal Audit Clearinghouse in a timely manner. CPA Silas Simmons then when into detailed analysis and recommendations as to how these re-occurring problems from both 2020 and 2021 should be remedied.
Several pages of details on what to do were enumerated. If you doubt the truth as presented by both the CPA or myself, you can read the audit findings and make your own judgment. I am used to politicians lying and bull throwing. From a news point of view, I should try to verify the mayor's future claims on all subjects, as those assertions may or may not be truthful. https://www.natchez.ms.us/DocumentCenter/View/1246/2021-Audites
See pages 85-92.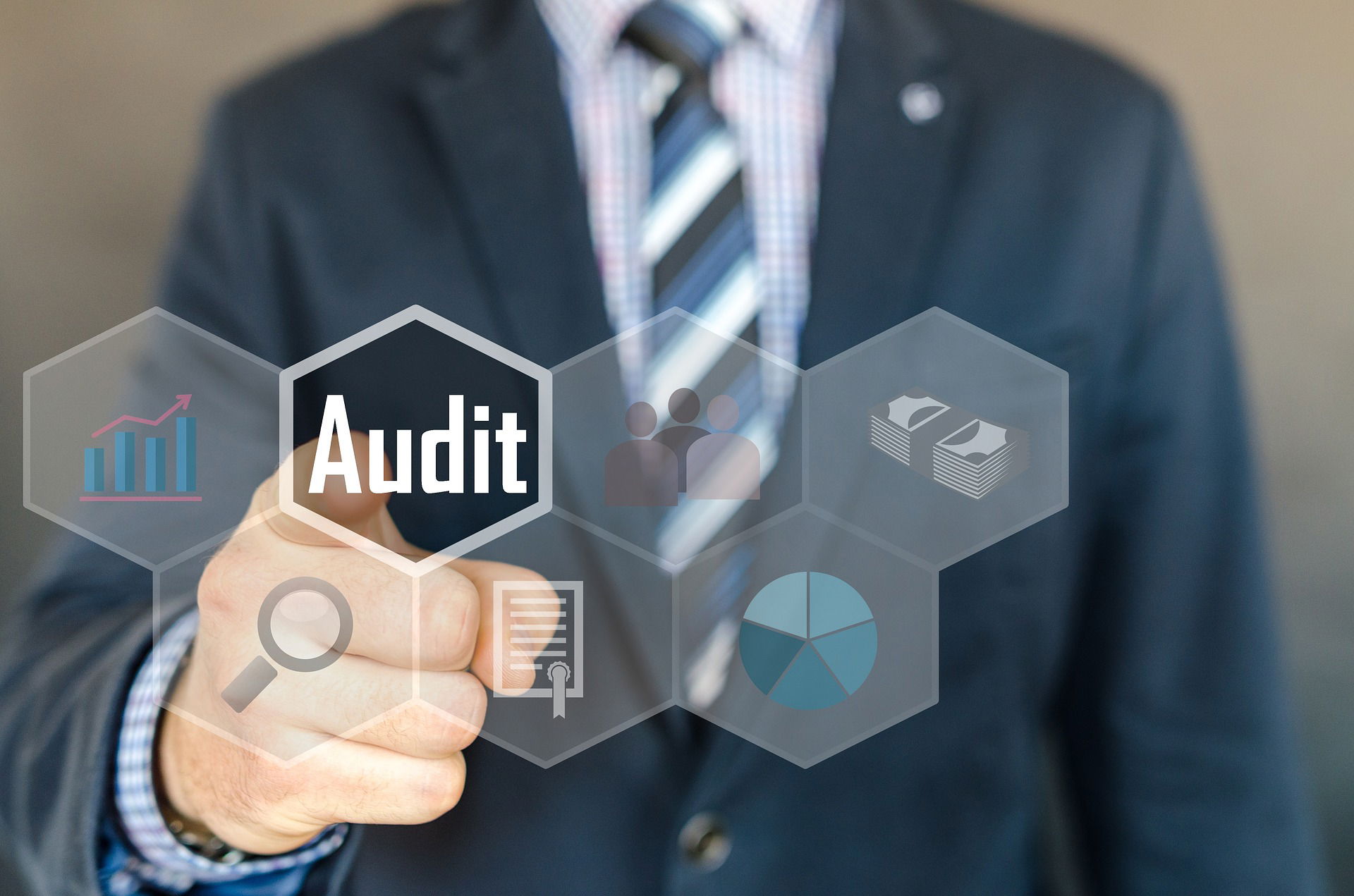 Stinking City 2020 Audit
by Peter Rinaldi
When completed, the City of Natchez 2020 audit showed that the city did not meet its legal obligation to provide sound and professional accounting of revenues earned and expenditures made. The audit findings reflect the gross incompetence of the city clerk's office under Servia Fortenberry and the lack of care Mayor Grennell and the aldermen showed for their legal responsibilities. That lack of care and oversight allowed Fortenberry and another clerk to steal more than $36,000 in funds during the Gibson administration, according to the state indictment of two clerks. Aldermen discussed this lack of competence during both the Grennell and Gibson administrations but took no action to remedy the illegalities.
Gibson says the 2021 audit is much better and should be posted online soon. I will report on the 2021 audit as soon as its posted. The 2020 audit reflects activity during the Grennell administration through July 2020 and the Gibson administration from July-September 2020. While the onus falls on Fortenberry, Grennell and the aldermen mostly, the audit did not show any improvements made during the first three months of the Gibson administration.
2020 Financial Statement Submission to State Auditor: The City's audited financials were not submitted to the Mississippi State Auditor's office by the statutory date required. Bank Reconciliations: Bank reconciliations were not being properly reconciled to the general ledger or in a timely manner. Accounting Records and Financial Statement Preparation: Transactions were not being recorded to the City's general ledger in a timely manner. Interfund Transfers, Due To/From, and Advances: Interfund transactions were not being recorded timely or accurately. Segregation of Duties: During the process of obtaining an understanding of internal control in planning the audit, assessing control risk, and assessing fraud risk, a lack of segregation of duties was noted. General Fund Expenditures Over Budget: The City's General Fund expenditures exceeded its budgeted amount by $1,015,773. Casino Annual Lease Fund Expenditures Over Budget: The City's Casino Annual Lease Fund expenditures exceeded its budgeted amount by $350,490. Compliance with Reporting Requirements of OMB - Single Audit: The City's Single Audit was not filed with the Federal Audit Clearinghouse in a timely manner.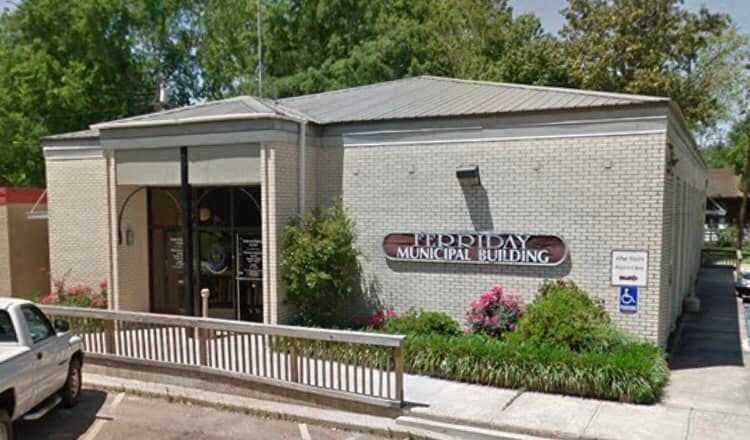 Ferriday's Big, Bad Mess
by Peter Rinaldi
Town of Ferriday finances have been in a mess for years, mostly because the town's tax base is not adequate to meet the obligations of minimal government. Additionally, town management, through several mayors and clerks, has not done a very good job of bookkeeping and accounting, with many deficiencies and adverse findings. The town was again late submitting its records to its CPA to publish an annual audit for 2021.
Some of the more recent problems include: 1) Old past due and non-collectible water accounts were still on the books. 2) Financial statements were not submitted to the state on time. 3) Customer utility deposits were short $22,000. The cause could be inaccurate bookkeeping, stolen or embezzled funds, or deposits may have been used illegally to pay town bills. The CPA noted the shortage but did not conduct a review to determine the exact cause or causes. 4) The town was not in compliance with state safe drinking water standards for more than 10 years, including a failure to pay state mandated fees, which amount to more than $45,000. 5) Town bookkeeping staff did not maintain reserve accounts required by issued bonds. Ferriday should have a debt service fund, reserve fund, and depreciation and contingencies funds noted in its books and balances kept as required by the bond covenants.
Ferriday's latest audit for the year ending 6/30/21 has not been released. But Mayor Rydell Turner pledged in the last audit that the five major deficiencies noted above would be corrected. The era of bad management continues to plague this poor town. Its citizens deserve better.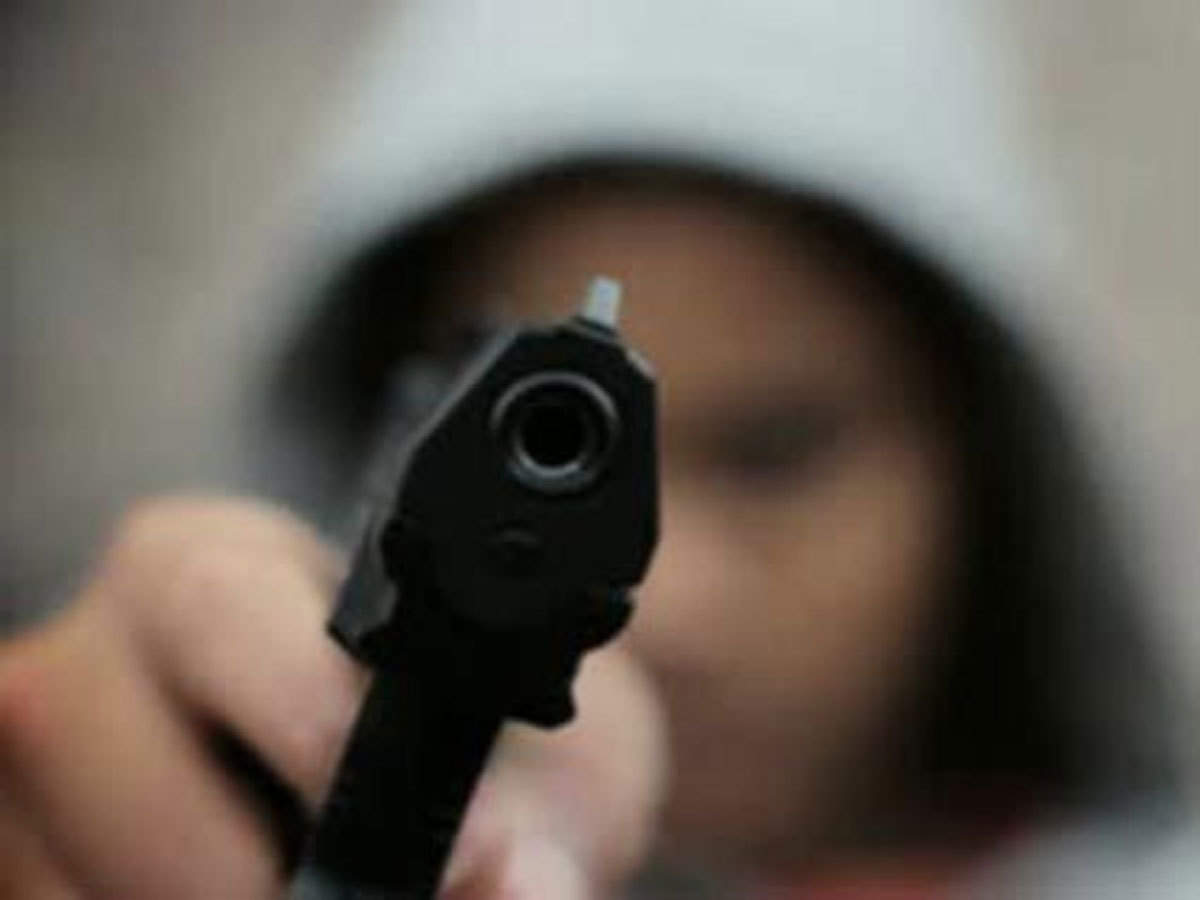 Facing Our Obligation
I have always loved writing news and working on ads for my clients. I enjoyed 35+ years of publishing Miss-Lou Magazine in print and online. In more recent years, I've talked to many families, mostly moms and grand moms, who have lost kids and grandkids shot to death by vicious criminals. These tearful conversations have happened far too often since 2010.
The pain and suffering of these families never ends. And they often have to struggle against a justice system that really doesn't care whether the murderers are punished or not. There are many things to love or dislike about our communities. But the tragedy of our young men, women and teens shot and killed (nearly all are black young people) is so troubling. I am haunted by the pictures of these kids and their families' pleas for justice. I find myself going back to the stories and the photos of the murdered kids and again asking God to care for these victims and their crying families. There should be a special place in this universe reserved for the killers with plenty of extra seating set aside for the uncaring law enforcement officers, prosecutors, defense attorneys and judges who do such harm to our victims' families.
This is one reason why I have been so adamant about politicians facing the facts about our crime wave. The politicians are supposed to be in charge of public safety. All shooter killers should get life without parole or the death penalty. We should continue to advocate for no bonds and no suspended or light sentences for shooter killers. No exceptions. Justice demands that we take these crimes seriously. We can't bring the victims back to life. We can't end the suffering of the families. But we can do what Mississippi and Louisiana law calls for. It is our obligation to do so.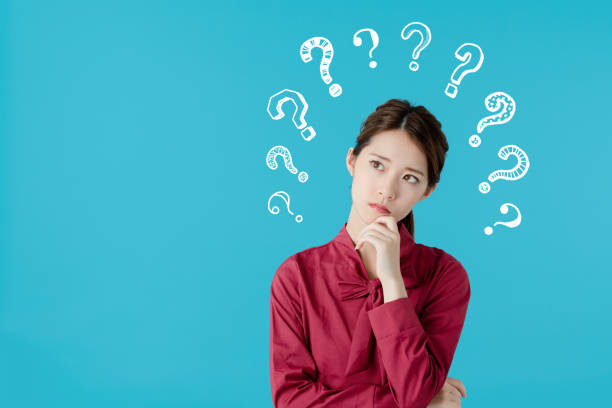 Questions Worth Asking
by Peter Rinaldi
If Natchez police took 150 illegal or stolen guns off the street in just six months, just how many people were arrested as a result? I haven't noticed even 50 arrests for such. Did those with two or more guns get arrested on trafficking charges with a more serious penalty as provide by state law?
While overall incidence of crime in Natchez reached a peak in the early 90s due to the crack epidemic, the city became more violent in recent years again. In 2018, Natchez had 12 murders in the city and 6 in the county. Property crime also increased dramatically. Since then, overall crime has lessened. In 2018, Natchez was in the bottom 1% of safe communities. Today, it is in the bottom 4%. Did Natchez actually solicit its safety award rather than get the award for community safety? The answer to this question is yes. Natchez submitted an application for the award category to the Miss. Municipal League. The award was not given out of the blue because officials around the state overwhelmingly recognized how Natchez was doing so well with safety. The city filled out an application highlighting its success. And the League awards committee then chose Natchez.
I received info from law enforcement last year, that city crime stats had been sanitized and improved at the direction of the former police chief. If true, that would mean the violent and property crime stats submitted to the FBI DOJ could be suspect. At this point, I have no way of verifying whether the allegation or stats are true or untrue. But the whole affair with seizures, the award, and crime statistics makes me somewhat wary. The mayor has already announced that new crime stats will show Natchez is much safer. Are we supposed to accept this announcement as truth or just more political bull throwing? I don't know.

The Henry Watts Family
HENRY WATTS & CO. Why choose Henry Watts to build your home?
* The Miss-Lou's most experienced builder, more than 40 years in the building and remodeling business.
* Has built homes recently in Natchez-Adams County, Franklin County, Jefferson County and Concordia Parish. Ask about his track record.
* Licensed, bonded and insured in Mississippi and Louisiana.
* Knowledge of the latest construction techniques and best materials to use for both quality and price.
* Attention to detail. As Watts' workers build your house, he examines every part of the construction to make sure it meets his high standards for workmanship.
* Helps you choose the upscale kitchens, luxury baths, energy efficient doors and windows and heating and air conditioning systems that are best for your home.
* Can help you secure the best financing, including zero down financing, special financing for low and middle income buyers, veterans and first time home buyers. Watts is your best choice for a builder
* Inducted into the Mississippi Homebuilders Hall of Fame in 2019, for his work serving the homebuilding industry and homeowners.
Quality, Better Price, Affordability.
Henry Watts & Company 601-660-0265
-----
Contact Us
News for Southwest Mississippi and East Central Louisiana, including Adams, Jefferson, Franklin and Wilkinson counties and Concordia and Catahoula parishes.

Offices:
15044 Blue Marlin Terrace, Bonita Springs. FL 34135
601-431-2990

missloumagazine@gmail.com

Peter Rinaldi, publisher
Clarisse Washington, editor